- Chrystal has been a pilot for 17 years
- In an interview, she shared the thrills and challenges of her career
- She said success depends on one's ability to balance work and family
PAY ATTENTION: Click "See first" under the "Following" tab to see Briefly News on your newsfeed!
First officer Chrystal Walker, who has been a pilot for 17 years, says success in this career path depends on one's ability to balance between family and work.
The Cape Town-based pilot flies with Emirates Airline, Briefly.co.za learned.
In a wide-ranging interview with IOL, she said what she loves most about her career is "being behind the controls of a machine that defies gravity and travels above the earth."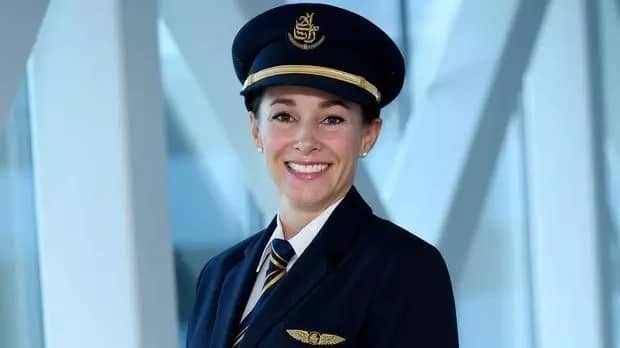 Chrystal added:
I love the challenges and the sense of achievement flying gives me and learning new things. Flying makes that possible each time I do it.
Being a long-haul airline pilot is challenging purely because of the different work hours and time spent away from home. Success greatly depends on your ability to balance a few things.
Firstly, it is most important to make time for your family and friends back home. While away on trips one needs to prioritise and balance between sleep, eating and exercise.
READ ALSO: Fans spotted with hilarious placards during Sundowns-Arrows match
Despite being constantly away, Chrystal loves "watching the sun rise while everyone else is asleep" during her flights. Her favourite city is Hong Kong.
Mauritius is the site of her favourite runway because it's challenging and scenic at the same time. Chrystal also explained part of the process of becoming a pilot:
To be accepted into air school, you need the money to afford the very expensive flight lessons. In order to complete the course, though, you will need to pass 8-14 (depending on which country) aviation related exams.
They are usually multiple choice and include subjects like flight planning, meteorology, navigation, instrumentation, aircraft technical, etc. Of course, you would also need to pass the actual flying tests. The tricky part is landing - pun intended - your first job.
READ ALSO: UKZN boasts youngest graduate at 19 years old - and he has already started his second degree
Watch this "Top Model South Africa: 5 Things You Didn't Know About Melissa Magiera" video from our Briefly - South Africa YouTube channel.
Do you have a story to share with us? Inbox us on our Facebook page and we could feature your story.
To stay up to date with the latest news, download our news app on Google Play or iTunes today.