Waiting For Love teasers for November 2021: The series' finale is here!
Mohini pretends to be a maid and finds a job in Madhav's home. It hurts to learn that Ayaan's family wants him to marry someone else. The man adds salt to Mohini's wound by declining her love via an SMS. However, the message was meant for Madhavi. He later spends the night in front of Mohini's house when Kamini rejects his marriage proposal. Discover what happens next in these Waiting For Love teasers for November 2021.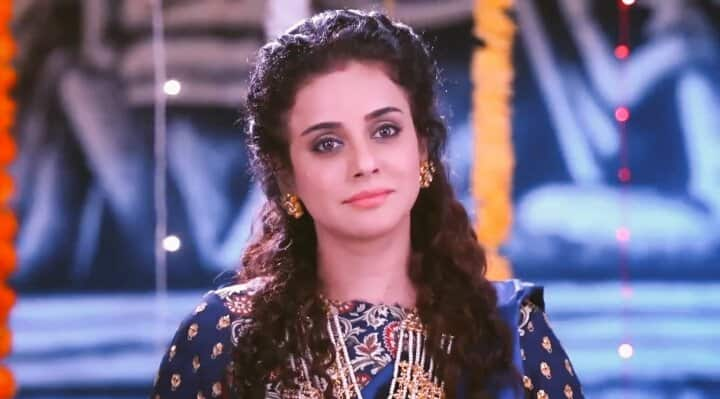 Mohini is a respectful young lady. She decides to wait for Kamini's blessings after discovering why she is mean to men. Luckily, Kamini overcomes the traumatic past that makes her hate men. She also reconciles with the love of her life. What happens to Ayaan and Mohini's love?
Waiting For Love teasers for November 2021
Waiting for Love Indian series (also called Love Ka Hai Intezaar in Hindi) will end on Friday, 19th November 2021. Star Life shall replace the show with a rebroadcast of the Geet-Hui Sabse Parayi serial. Meanwhile, find out below what is up next on the Love Ka Hai Intezaar series:
Monday, 1 November 2021
Episode 83
Kamini throws Ayaan out of the house after Mohini tells her the truth.
Episode 84
Ayaan abandons his dancing career to look for money. He later lays conditions for his father.
Tuesday, 2 November 2021
Episode 85
Mohini stops being Ayaan's friend, and Madhavi tells Madhav that she loves Ayaan.
Episode 86
After Ayaan meets Madhavi, he professes his love for Mohini and asks her to be his girlfriend.
Wednesday, 3 November 2021
Episode 87
Madhav and Vijayalakshmi argue over Madhavi's wedding plans. Unfortunately, Ayaan makes a mistake while replying to Madhavi and Mohini's text messages.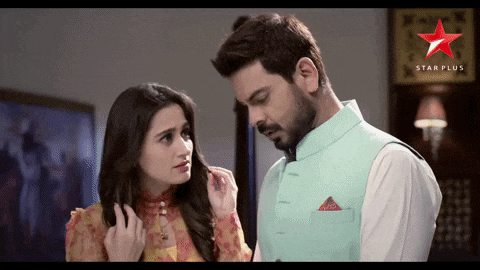 Episode 88
Ayaan tries to win back Mohini's trust after sending her the wrong message. Later, Kamini boils with anger.
Thursday, 4 November 2021
Episode 89
Mohini discovers Kamini's past from Madhav's letter. Later, Madhav bans Vijaylakshmi from setting Madhavi's wedding date without her approval.
Episode 90
Mohini promises to wait for Kamini's permission before making decisions. Meanwhile, Madhav cuts ties with Kamini.
Friday, 5 November 2021
Episode 91
Vijaylakshmi plans to embarrass Mohini during a family dinner with Ayaan's parents. He also has a proposal for the future groom's parents.
Episode 92
Mohini informs Ayaan that Kamini's dark past makes her treat men harshly. Will Ayaan also discover Madhav's unpleasant past?
Saturday, 6 November 2021
Episode 93
When Mohini sneaks into Madhav's home disguised as a housemaid, she spots someone she did not expect to see in that house.
Episode 94
Mohini discovers Ayaan and Madhavi's families have agreed on their arranged marriage. Elsewhere, Kamini calls Madhav using Mohini's phone number.
Sunday, 7 November 2021
Episode 95
Will Ayaan tell Madhavi's family that one of their maids is Mohini? Meanwhile, Kamini is trying to find out Mohini's location.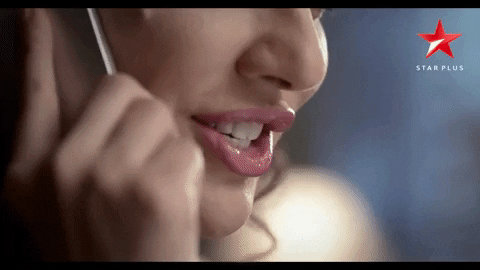 Episode 96
Kamini discovers Mohini is in the Madhavs' family mansion after tracking her phone. Will Madhav speak to Kamini after seeing her outside his house?
Monday, 8 November 2021
Episode 97
Ayaan's father and Vijaylakshmi cancel his wedding after admitting he loves Mohini.
Episode 98
Ayaan tells Madhavi the truth. Meanwhile, Mohini informs Kamini that she suspects Ayaan is a fraud.
Tuesday, 9 November 2021
Episode 99
Madhavi's doll makes Madhav remember Kamini. Elsewhere, Ayaan's father encourages him to marry Mohini.
Episode 100
Kamini rejects Ayaan's marriage proposal for Mohini.
Wednesday, 10 November 2021
Episode 101
Vasundhara and Inder panic when the CBI raids their house. Meanwhile, Ayaan camps in front of Mohini's house all night to prove he loves her.
Episode 102
Vijaylakshmi promises to help Inder if Ayaan weds Madhavi. Kamini calls the cops after scolding Amma and Mohini.
Thursday, 11 November 2021
Episode 103
Kamini orders the police to assault Ayaan. However, she later regrets her mistake and approves his marriage proposal.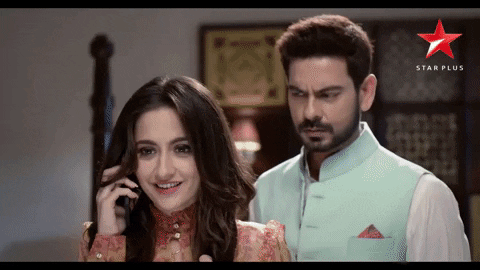 Episode 104
Kamini wants to know Mohini's love rival, and Ayaan receives a death threat from a man.
Friday, 12 November 2021
Episode 105
Mohini and Kamini visit Inder after learning about his condition. At the same time, the Madhavs also visit the same clinic.
Episode 106
Will Kamini bump into Vijayalakshmi at the hospital while visiting Inder?
Saturday, 13 November 2021
Episode 107
Ayaan discovers Vijay wants to harm his family but hides this information from Mohini and Kamini. Meanwhile, Kamini worries about Mohini.
Episode 108
Vijayalakshmi bars Madhavi from keeping in touch with Ayaan. Later, Ayaan reveals Vijay's wickedness to Mohini.
Sunday, 14 November 2021
Episode 109
The CBI officers inquire from Ayaan and Vasundhara about Inder's whereabouts. Will they arrest him? Meanwhile, Vijayalakshmi attends to special visitors.
Episode 110
Will Kamini and Ragini let Inder deceive Vijayalakshmi? He wants to get Mohini and Ayaan married within an impossible time: two days!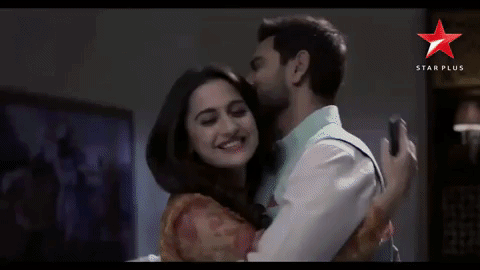 Monday, 15 November 2021
Episode 111
Ayaan and Mohini are excited to hear that their families will rush their wedding. Madhav reprimands Vijay for giving Madhavi false hopes.
Episode 112
Vijayalakshmi is enraged by Inder's plan concerning Ayaan's marriage. However, she cannot oppose Inder lest he destroys her political career.
Tuesday, 16 November 2021
Episode 113
Mohini feels sad when she thinks about leaving her family after the wedding. Someone hires a doctor to inject Inder with poison.
Episode 114
Vijayalakshmi orders Ayaan to marry Madhavi in exchange for an antidote for Inder.
Wednesday, 17 November 2021
Episode 115
Vijayalakshmi manipulates Madhav into harming Ayaan. Then, Mohini & Ayaan make secret plans to get the antidote.
Episode 116
Mohini begs Ayaan to follow Vijay's orders when the doctor informs them that Inder's health is in a critical state.
Thursday, 18 November 2021
Episode 117
Madhav declines to take medicine, and Vijayalakshmi agrees to give Ayaan the antidote.
Episode 118
Madhav asks Ayaan if someone is forcing him to marry Madhavi after he proposes to her.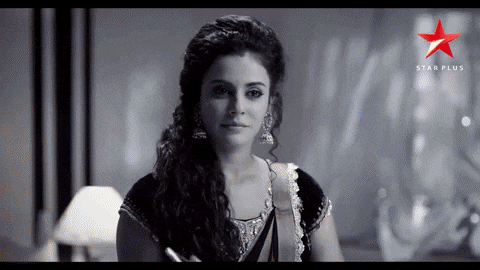 Friday, 19 November 2021
Episode 119
Madhav and Madhavi discover Vijayalakshmi blackmailed Ayaan. Therefore, Madhav gives Kamini a surprise visit.
Episode 120
In Waiting for Love's final episode, Kamini forgives Madhav and rekindles their love upon discovering he is innocent. In other news, Mohini discovers her birth parents.
Mohini
She distances herself from Ayaan after assuming he is a fraud. Ayaan's father and Kamini support their marriage after observing the couple enduring challenges for each other. Finally, Mohini meets her biological parents.
Madhavi
Vijayalakshmi bribes a doctor to inject Inder with poison and demands Ayaan should marry Madhavi in exchange for an antidote. Luckily, the Madhavs rescue him from Vijayalakshmi's blackmail.
Waiting For Love teasers for November 2021 assure you that the show will light up your whole month. So, when should you tune in? Watch Waiting for Love on StarLife daily from 18h00 to 18h30.
READ ALSO: The Estate S3 teasers for November 2021: Shadrack goes missing!
Briefly.co.za also shared The Estate S3 teasers for November 2021. Shadrack goes missing after Muzi traps him in a crime he did not commit.
Since it will take time before the court serves Shadrack some justice, he runs away to protect his freedom. Meanwhile, Tessa joins a cult while trying to figure out her personality.
Source: Briefly News