- A young mother was overwhelmed when her two children started crying and a stranger came to the rescue
- He offered to comfort her toddler while she fed her four-month-old baby
- It turned out that a stranger had done the same for the man's wife and he was paying the kindness forward
PAY ATTENTION: Click "See First" under the "Following" tab to see Briefly.co.za News on your News Feed!
Jessica Rudeen had never flown before and soon discovered that the ordeal would soon prove to be a nightmare, particularly since she was travelling with her toddler, Caroline and a four-month-old baby.
She had planned on feeding her youngest before boarding the plane but had not been able to, and as soon as she boarded the aircraft the baby threw a fit which led to her toddler joining in.
Briefly.co.za learned that soon after the situation descended into chaos until a stranger intervened. The man offered to take the screaming toddler while she attended to her screaming baby according to goodthingsguy.com.
READ ALSO: Making a statement or bringing bad luck? Girl arrives at matric dance in coffin
READ ALSO: Defenders of the poor? BLF charge R350 entrance for event where Zuma will speak
The man introduced himself as Todd and sat with Caroline who was quite taken with the gentleman and interacted with the stranger. Todd found Caroline sweet.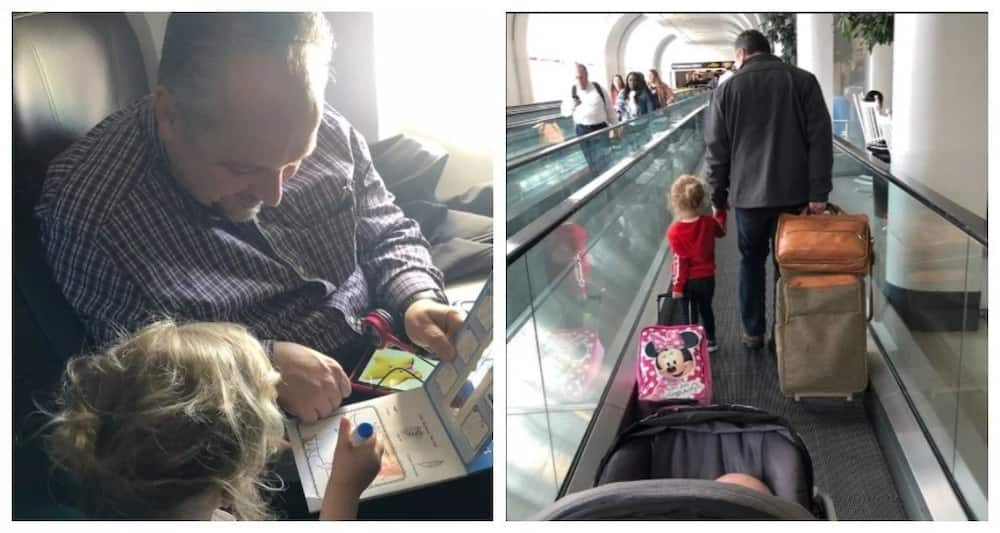 Jessica was grateful for Todd's help but it also turned out that they were heading in the same direction so he helped them board their connecting flight and even managed to swap seats with another passenger so they could sit together.
She posted her story on social media hoping to track Todd down. Someone who knew Todd's wife put Jessica in contact with her. Apparently, someone had done the same for her and her husband was paying it forward.
"South Africa has a lot of rich people but who are the richest of them all?" Check out this video on -
Briefly - South Africa YouTube channel!
Do you have a story to share with us? Inbox us on our Facebook page and we could feature your story.
To stay up to date with the latest news, download our news app on Google Play or iTunes today.