Wedding Planners teasers for November 2021: KT and Preeti's village romance
StarLife's Wedding Planners (Shaadi Mubarak) started airing in October 2021. Tarun and Rati can't bring down Preeti. Working with KT strengthens their bond daily. Find out more about the upcoming episodes in the Wedding Planners teasers for November 2021.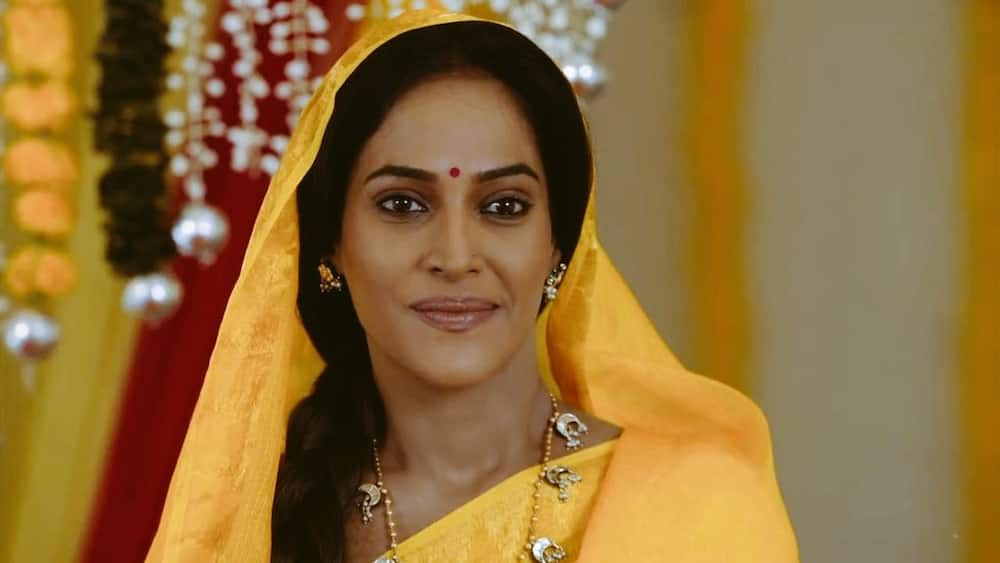 Wedding Planners' storyline is about a widow named Preeti. Her son Tarun and his wife, Rati, throw her out of the house. She starts a business with a fellow wedding planner, and they fall in love before KT resolves his past marital issues.
Wedding Planners teasers for November 2021
Expect nothing but heightened entertainment from the Wedding Planners' cast. The show has Bollywood's greatest actors like Rajshree Thakur and Manav Gohil. The Wedding Planners' November episodes have the following sweet surprises for you:
Monday, 1st November 2021
Episode 27
Preeti asks Rati embarrassing questions that he cannot answer. As a result, Rati slanders her mother-in-law in front of Tarun simply because KT gave her his debit card.
Episode 28
Rati and Tarun are surprised to see KT dropping Preeti home. Later, Kusum teases Preeti, and Priyanka's marital decision shocks everyone.
Tuesday, 2nd November 2021
Episode 29
When Preeti makes a grave mistake at the ATM, Rati and her husband make KT's family believe she wanted to steal their money.
Episode 30
KT secretly gives Preeti a surprise gift at midnight while Priyanka scolds Juhi.
Wednesday, 3rd November 2021
Episode 31
Preeti prepares for the photoshoot, and Chanda brings her gift for KT to his office. Later, KT shows a romantic gesture to Preeti.
Episode 32
Kusum defends Tarun's mum when Tarun humiliates her for working with KT. He also gives her a challenge, but the lady justifies her actions.
Thursday, 4th November 2021
Episode 33
Kusum scolds Tarun, and Preeti rejects Tarun's challenge. Meanwhile, Neelima tells KT what she thinks about Preeti.
Episode 34
Business mogul Mr Nathmal contacts KT and co-boss, while Chanda reprimands Rati for making careless decisions.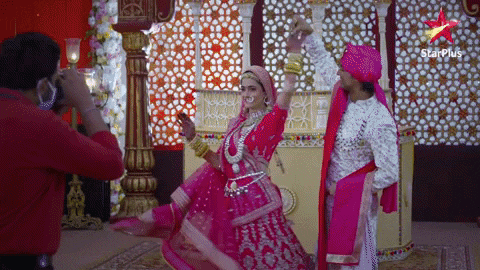 Friday, 5th November 2021
Episode 35
Kusum tells Preeti the truth over a video call as Priyanka and Amit try to salvage their marriage.
Episode 36
Preeti returns home with a special Kheer on her husband's death anniversary. Juhi later gives her an ultimatum after Tarun throws the Kheer in the dustbin.
Saturday, 6th November 2021
Episode 37
Tarun's actions still hurt his mother. Meanwhile, KT also feels pain whenever he remembers his past marriage.
Episode 38
Tarun apologizes to Priyanka, and Kusum applauds KT and his business associate for returning to work with more energy.
Sunday, 7th November 2021
Episode 39
Tarun befriends Priyanka, and Preeti strives to impress Mr Nathmal. KT later teaches her how to use a laptop.
Episode 40
KT and his business associate are shocked when Chanda's presentation fascinates Mr Nathmal. As a result, KT pours his anger on Sheena.
Monday, 8th November 2021
Episode 41
Preeti requests KT to focus on their business' future. She later informs Juhi how they mysteriously lost the contract.
Episode 42
Priyanka declines Tarun's proposal out of guilt. Meanwhile, Preeti half-heartedly supports KT's decision.
Tuesday, 9th November 2021
Episode 43
Someone insults Preeti at the meeting in front of KT. Elsewhere, Juhi discovers the truth about Priyanka.
Episode 44
Priyanka's attitude towards Tarun astounds Juhi and Preeti decides to change her looks.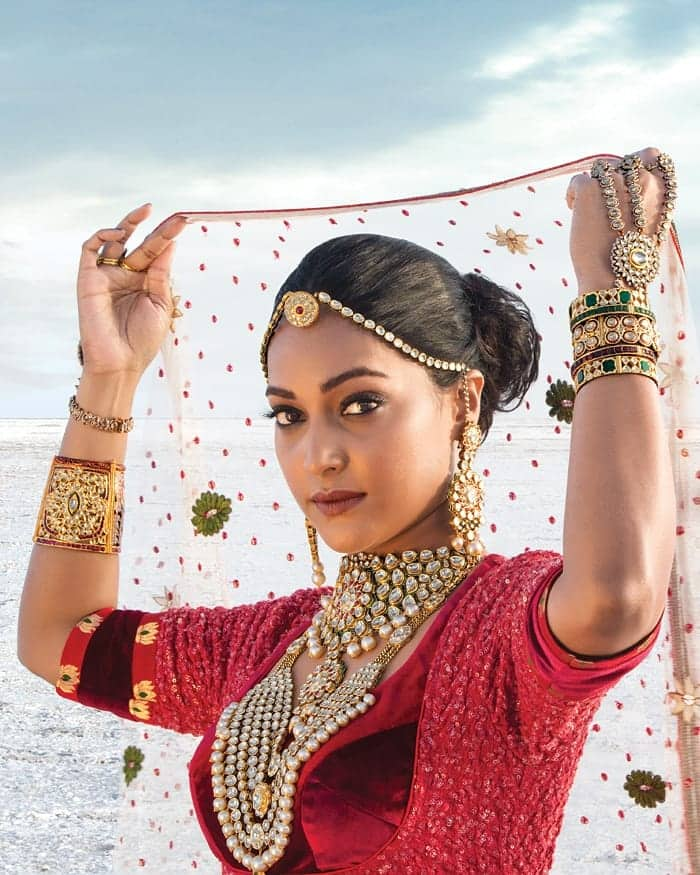 Wednesday, 10th November 2021
Episode 45
Chanda scolds Rati and her associates, as KT and his business partner rejoice after winning Mrs Goplani's contract.
Episode 46
Preeti avoids meeting Mrs Goplani, and Priyanka promises Tarun a better life. A surprise awaits Rati.
Thursday, 11th November 2021
Episode 47
Rati and Tarun execute their next move after KT discovers the truth about Preeti. He immediately confronts her at the office.
Episode 48
KT pressures his co-boss to close the deal with Mrs Goplani. Juhi makes another alarming discovery, and Chanda manipulates Preeti.
Friday, 12th November 2021
Episode 49
Nilima has a suggestion for KT. Meanwhile, Preeti keeps hiding secrets from him, and Juhi confronts Priyanka after knowing her secrets.
Episode 50
KT's mother offers him a contract on the condition that he ends his partnership with Preeti. As a result, his strange behaviour worries Preeti. Juhi apologizes to Kusum.
Saturday, 13th November 2021
Episode 51
Preeti panics when KT's work performance declines. A surprise hits Preeti and Kusum later while Juhi tries to understand and advise Priyanka.
Episode 52
Juhi and Sumit disclose Tarun's crimes to Priyanka. Meanwhile, KT asks his co-boss to sign a partnership dissolution document.
Sunday, 14th November 2021
Episode 53
Priyanka confronts Tarun, and KT is excited to see Preeti in a sari he gifted her. Later, Kusum surprises Preeti.
Episode 54
Juhi warns against Priyanka suing Tarun and KT argues with Mrs Goplani later. Meanwhile, Kusum notices something unusual.
Monday, 15th November 2021
Episode 55
Priyanka confronts Rati and Tarun while KT and his co-boss meet with a politician at Shaadi Mubarak.
Episode 56
Kusum discovers her daughters' are planning to go to the nightclub. KT buys his co-boss lunch before attending a surprise party together.
Tuesday, 16th November 2021
Episode 57
Aryan sends Tia to Shaadi Mubarak to meet Preeti and KT, and Kusum confides in Rati.
Episode 58
Preeti's dress makes her the centre of attention at Aryan's party. KT then surprises her with flawless dance moves.
Wednesday, 17th November 2021
Episode 59
Preeti helps KT solve his problems, and Tarun visits Kusum. Later, KT gets upset after overhearing Rati and his mother's conversation.
Episode 60
Aryan's father misbehaves after taking excess liquor, and KT stops Preeti from leaving. He also defends her in front of Chanda.
Thursday, 18th November 2021
Episode 61
Kusum and her family prepare for Diwali. Later, Kusum discovers Priyanka's mistakes, and KT faces an unethical dilemma.
Episode 62
Tarun's mum reprimands him for destroying Priyanka's wedding. Kusum's family celebrates Diwali while Chanda shares the good news with Rati.
Friday, 19th November 2021
Episode 63
Bua Dadi is disappointed in Tarun but proud of Preeti's hard work. Bua's request delights Preeti, and everyone watches KT's grand entrance in awe.
Episode 64
The jealous Rati sadly watches Preeti and her co-boss prepare Bua Dadi's marriage anniversary. The families later arrive at Palna in Rajasthan.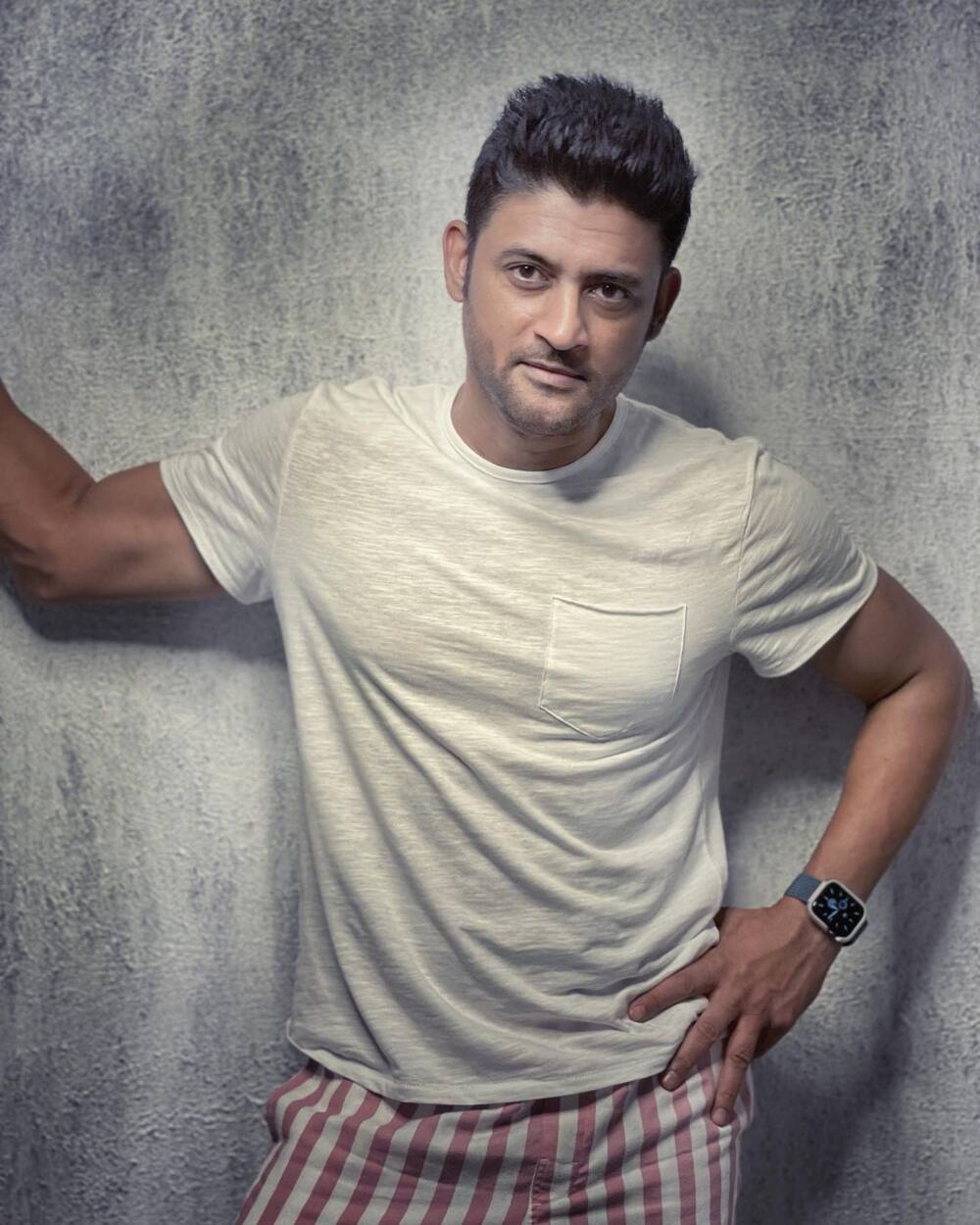 Saturday, 20th November 2021
Episode 65
Bua Dadi publicly praises Preeti, and KT protects her from harm. When it comes to Preeti, KT ignores the village's customs about how men relate to women.
Episode 66
KT helps Bua Dadi prepare a surprise for Preeti. Later, Preeti praises KT's work ethic, thus making him feel guilty for hiding his past from her.
Sunday, 21st November 2021
Episode 67
KT finds an excuse when Rati confronts him about the truth. Later, Kusum tells KT to protect his secrets.
Episode 68
KT and his co-boss spend more time together during Bua Dadi's marriage anniversary. Juhi dances for the guests, and Rati plans to disrupt the event.
Monday, 22nd November 2021
Episode 69
Preeti panics when she loses her nose ring amid the celebrations. Bua Dadi receives heartbreaking news before KT gives his business associate his surprise.
Episode 70
Sheena notifies KT and his business associate about a new deal for Shaadi Mubarak. Later, Rati frames KT and Preeti.
Tuesday, 23rd November 2021
Episode 71
Preeti fails to prove she did not sleep with KT as Bua Dadi claims. KT later tells his family about his painful past.
Episode 72
Bua Dadi asks Preeti to marry KT if she wants him to forgive her. KT gets a strange vision after hearing his co-boss' startling announcement. He even hurts himself.
Wednesday, 24th November 2021
Episode 73
Neelima confronts Preeti about what happened in the village. Later, Preeti and her business partner come across a romantic place.
Episode 74
KT secretly makes a sacrifice for Preeti after buying her lunch.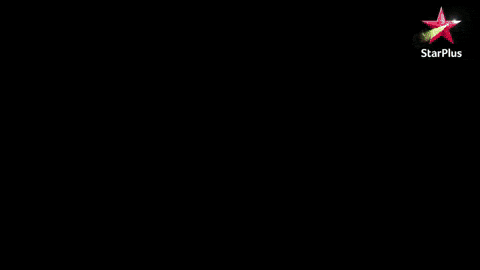 Thursday, 25th November 2021
Episode 75
Arjun discloses his mother's conditions about Nandini's marriage. KT suspects something is wrong with the wedding plans even after working on it with Preeti.
Episode 76
Amit takes Priyanka out, and KT shares his past with Preeti. Meanwhile, Nandini plans to get back at Kusum at the market.
Friday, 26th November 2021
Episode 77
KT drops the injured co-boss home after receiving good news. Meanwhile, Amit and Priyanka's marriage breaks when she denies him his conjugal rights.
Episode 78
KT's family celebrates Neel's return, and Arjun meets them later. Elsewhere, Kusum and Preeti have a common goal.
Saturday, 27th November 2021
Episode 79
Preeti and Kusum command Nandini to tell KT the truth. However, Nandini makes another move when she learns that KT wants to break up with Preeti.
Episode 80
Nandini faints during the wedding rituals, and Arjun has a special request to KT. Later, KT receives a lifetime surprise.
Sunday, 28th November 2021
Episode 81
Arjun and Nandini beg KT to forgive her for his family's unity. Meanwhile, Preeti stops journalists from entering the place.
Episode 82
Rati and Tarun arrive when KT is scolding Nandini. Preeti is speechless when KT does something she never imagined he would.
Monday, 29th November 2021
Episode 83
Nandini's plan is running smoothly, and Tarun opposes his mum's plans to remarry. Later, KT confesses his love for Preeti.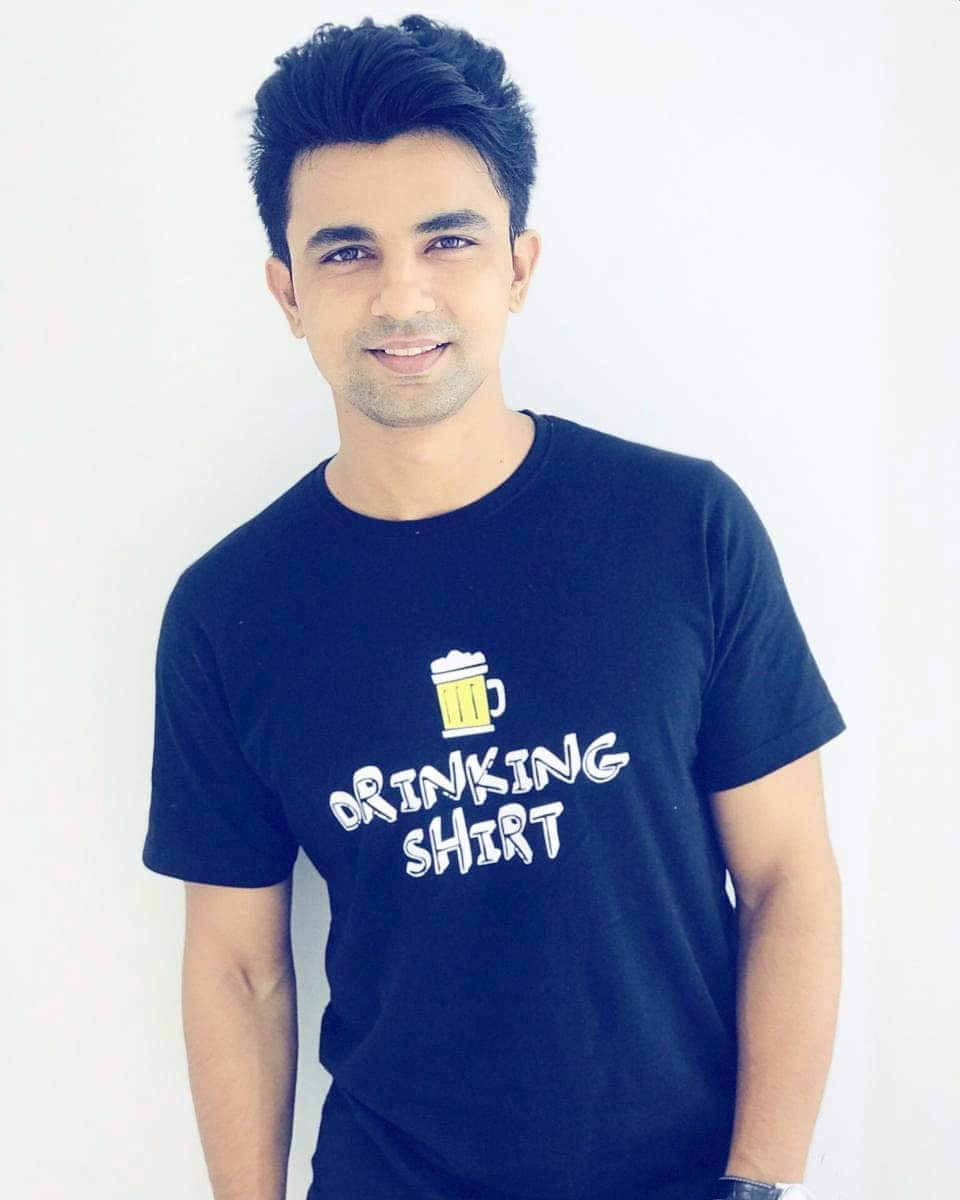 Episode 84
Nandini is dumbfounded when Kusum announces KT and Preeti's marriage plans. Therefore, their families prepare for their wedding.
Tuesday, 30th November 2021
Episode 85
When Preeti visits KT's house without him, Neelima alleges that she is manipulating him. Preeti later wonders why Nandini is calling her line.
Episode 86
Preeti tries to stop the drunk KT from making noise outside Nandini's room. The couple later prepares for post-wedding rituals.
Preeti
Bua Dadi hires her and KT to plan his marriage anniversary. Later, Dadi hears rumours that the two got intimate. Therefore, he forces them to get married to restore his reputation among the villagers. Meanwhile, KT's mother pressurizes her son to dissolve his partnership with Preeti.
Tarun
Juhi stops Priyanka from suing him when she realizes he was using her to elevate his life. Tarun ruins her wedding, yet he is Rati's husband. Moreover, he is also against his mum marrying KT.
Nandini
She wants KT to take her back as his wife while she is still keeping secrets from him. Nandini tries to stop KT and Preeti's wedding in vain.
The Wedding Planners teasers for November 2021 prove that this show is worth following. Therefore, watch Wedding Planners on StarLife daily from 21h00 to 21h30.
READ ALSO: Waiting For Love teasers for November 2021: The series finale is here!
Briefly.co.za also shared new updates about the Waiting for Love series on StarLife. Ayaan rejects Madhav's love via a text message. Unfortunately, he sends it to Mohini by mistake.
Will Mohini break up with him for good after reading the message? Waiting For Love teasers for November 2021 has the best answer.
Source: Briefly News