These Streets teasers for November 2021: Asmita assumes Ridoy's ghost is haunting her
Strange things happen in Asmita's room at night, thus making her believe Ridoy's ghost visited her. However, her family does not believe her when she fails to prove her words. Asmita later discovers Ridoy is sick but alive. These Streets teasers for November 2021 explains this mystery in detail.
PAY ATTENTION: Click "See First" under the "Following" tab to see Briefly News on your News Feed!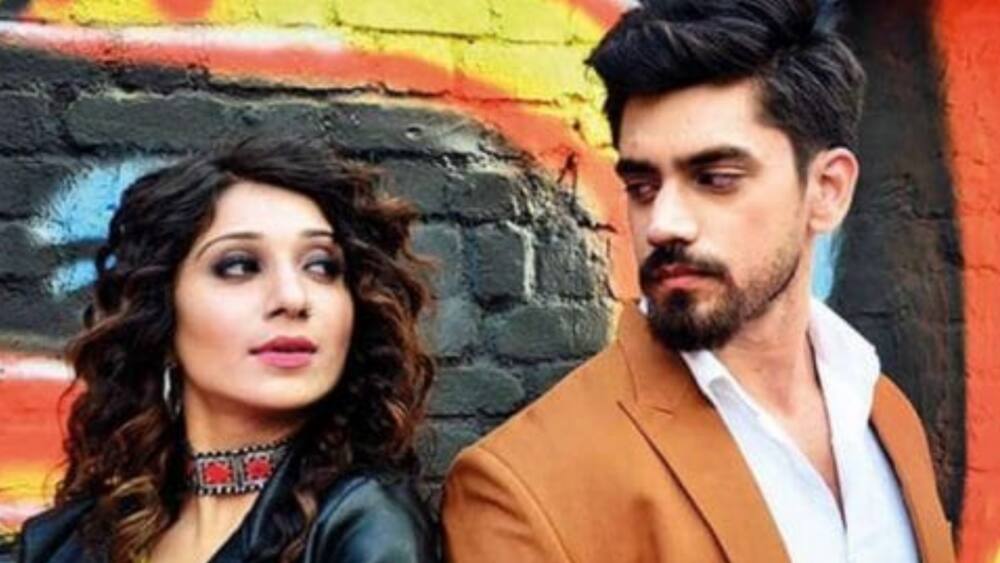 These Streets or Yeh Teri Galiyan is an Indian soap opera. Shantanu buys Asmita's family house in the upcoming These Streets episodes. He also prohibits her from removing personal items from her room. What are his intentions?
These Streets teasers for November 2021
Shantanu has a weird way of expressing his love for Asmita. He rarely tells her about the sacrifices he makes for their love. So, what else should viewers expect from the other These Streets cast members? Please read on to find out.
Monday, 1st of November 2021
Episode 109
PAY ATTENTION: Never miss breaking news – join Briefly News' Telegram channel!
Shantanu creates a scene during the naming ceremony of the baby. He commands the priest to leave and halts the rituals. The scene angers Nilambar and Beauty, and they resort to their original plan to kill Ravindra and blame Shantanu for it. Later, Shantanu drinks the poisoned water.
Tuesday, 2nd of November 2021
Episode 110
Asmita realizes that the poison is taking effect on Shantanu; hence, she attends to him secretly. The incident confirms to her that someone is after Ravindra's life. Nivedita and Dadi Bua ask Shantanu for money, but he blackmails them by saying he will support the family if Asmita agrees to marry him.
Wednesday, 3rd of November 2021
Episode 111
The rest of the family taunts Asmita, and out of guilt, she disguises herself as an older woman and goes back to Shantanu to ask for help. Meanwhile, Dadi Bua talks to Nivedita about the power of true love and accepting Shantanu and Asmita's marriage.
Thursday, 4th of November 2021
Episode 112
Asmita worries about the strange things that have been happening in her bedroom. She is unsure of how to prove she saw Ridoy's ghost and whether anyone will believe her. Nivedita, who is behind it all, rejoices when she realizes her plan is working. She also refuses to perform puja on Ridoy's first death anniversary.
Friday, 5th of November 2021
Episode 113
The truth about Nivedita keeping Ridoy alive comes out, and Asmita is startled by the revelation. She also tells the family how Shantanu offered to pay for Ravindra's medical expenses, and the revelation leaves Ravindra and Shantanu emotional.
Monday, 8th of November 2021
Episode 114
Shantanu and Asmita finally confess their love for one another.
Tuesday, 9th of November 2021
Episode 115
Nivedita leaves for Japan to support Ridoy as he seeks treatment, but she initiates the second phase of her plan. Shantanu regains consciousness but is unable to recognize Asmita. Later, Thaku Maa shows up and calls Asmita out for being fake.
Wednesday, 10th of November 2021
Episode 116
Asmita decides it is unfit for her to tell Shantanu details of Ridoy being alive. The residents of the Majumdar household discover that Thaku Maa came back to revenge on Beauty. Later, during a conversation with Nandini, Thaku Maa realizes Nivedita used the same narrative to convince her to be part of a scheme.
Thursday, 11th of November 2021
Episode 117
On Shantanu's birthday, Nandini attempts to stop him from interacting with Asmita, and when her efforts fail to bear fruit, she threatens Asmita. As the birthday celebrations go on, Dadi Bua challenges the Puchkis to join her on the dancefloor. Elsewhere, Beauty pushes Thaku Maa down the stairs, and Nandini alleges that Asmita deliberately did it. The following day, Asmita's revelation leaves everyone startled.
Friday, 12th of November 2021
Episode 118
Thaku Maa confronts Asmita about what she did to Mouni. Nandini plans to get Shantanu so drunk to get close to him, although Asmita foils her plan when she shows up at the restaurant as a waiter. Later, Shantanu and Asmita get stuck in the lift.
Monday, 15th of November 2021
Episode 119
Thaku Maa promises to forgive Beauty if she shows Nandini how to seduce Shantanu. Meanwhile, Dadi Bua unwittingly tells Shantanu that Ridoy is dead.
Tuesday, 16th of November 2021
Episode 120
Shantanu opens up to Asmita about his dilemma, and Thaku Maa's threats stop Asmita from telling Shantanu the truth. Beauty decides to confirm whether Nandini is Puchki and Thaku Maa decides to teach Asmita a lesson.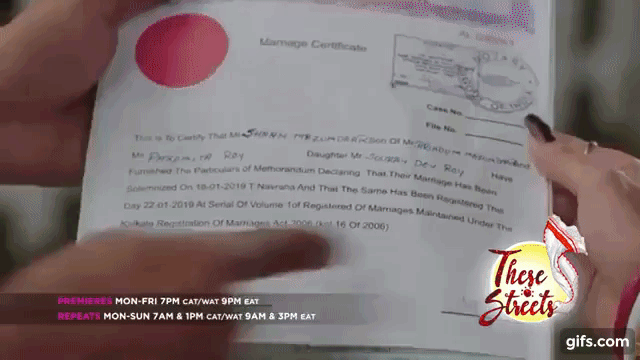 Wednesday, 17th of November 2021
Episode 121
Shantanu confesses his love for Asmita and declares he is no longer attracted to Puchki. Asmita's attempts to make him recollect his past do not bear fruits, although he insists on marrying Puchki to save her from being insulted. Thaku Maa gets so excited when things go her way; hence she asks Beauty to ensure Asmita does not interfere with the wedding ceremony.
Thursday, 18th of November 2021
Episode 122
Asmita tells Shantanu to follow his heart's desires, and his response leaves her shocked. He insists he still loves her. During the wedding, he thinks the bride is Asmita, and as the ceremony goes on, he makes a statement that leaves everyone perplexed.
Friday, 19th of November 2021
Episode 123
Ridoy shows up at the ceremony, and Shantanu is startled. He refuses to marry Asmita but rescues her when everyone insults her. He goes ahead to marry Nandini, hoping the gesture will save Asmita from the humiliation. Nivedita's surprising revelations leave Asmita worried by how much she plotted against her, although she vows to win Shantanu back.
Monday, 22nd of November 2021
Episode 124
Ridoy pleads with Asmita to forgive him and even promises to reunite her with Shantanu. Meanwhile, Moushmi and Beauty force a drunk Shantanu into Nandini's room, but he refuses to consummate their marriage. Later, Asmita gathers the courage to face Nandini and tell her off her threats.
Tuesday, 23rd of November 2021
Episode 125
Nandini pressures Shantanu to profess his love for her before everyone. Later, Ridoy meets him in private and encourages him to fight for the love of his life. He also reveals Puchki's real identity!
Wednesday, 24th of November 2021
Episode 126
Shubhankar's confession leaves Asmita puzzled, and Ridoy and Dadi Bua encourage her to fight against injustice. Later, Ridoy and Asmita re-enact some strong memories, hoping that Shantanu will recollect his past.
Thursday, 25th of November 2021
Episode 127
Nandini refuses to divorce her husband, while Shantanu pleads with Asmita to forgive Nivedita. However, she encourages him to fight for their love. Later, Ridoy announces his decision to divorce Asmita the following day.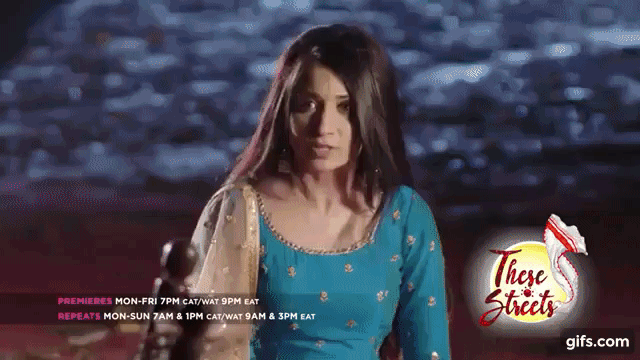 Friday, 26th of November 2021
Episode 128
Nandini initiates Nivedita's plan to win her husband back; however, her attempts to cause a feud between Asmita and Shantanu does not bear fruit. Nandini and Nivedita insult Asmita in front of the guests during the 'Muh Dikhayi' ceremony, but Shantanu stands up for her.
Monday, 29th of November 2021
Episode 128
Nandini files a false complaint against Shantanu; hence, the police show up to arrest him. She asks Asmita to fulfil a list of conditions for him to be released, and the latter complies despite Ridoy's attempts to stop her from striking a deal with Nandini. Shubhankar threatens not to release Shantanu.
Tuesday, 30th November 2021
Episode 128
The following day, Asmita shows up at the police station to prove Shantanu's innocence, unaware of the rude shock awaiting her. Shantanu insists on teaching Nandini a lesson and later proposes to spend the evening with Asmita in Darjeeling. However, Nandini overhears their conversation and plots against them again!
Asmita
Asmita is puzzled to discover Ridoy is alive, and she debates whether to reveal the news to Shantanu. When Thaku Maa and Nivedita turn against her, she nearly loses Shantanu's trust. However, Ridoy helps win him back by revealing Puchki's real identity. Asmita finds a reason to convince Shantanu to fight for their love.
Shantanu
Shantanu goes through a life-changing incident that messes up with his memory. When he gets better, he is unsure about the woman he was in love with. Thaku Maa, Nivedita and Nandini take advantage of the situation to plan his marriage to Nandini. He marries Nandini to protect Asmita but promises to fight for their love. However, he is not prepared for how big the battle will be.
Watch These Streets on Zee World, DStv channel 166 and GOtv channel 25. The series airs every weekday at 19h00. The Streets teasers for November 2021 have only shared a piece of the cake. Therefore, be assured that this show will convert you into an Indian soapies fan if you have yet to join the club.
READ ALSO: Wedding Planners teasers for November 2021: Tarun and Rati work against Preeti
Briefly.co.za also published the Wedding Planners teasers for November 2021. The Indian drama series will replace The Frontliners medical drama on 19th October 2021. Preeti is a wedding planner from a humble background.
Her daughter-in-law, Rati, manipulates her son, Tarun, into throwing her out of the house. Luckily, she meets and forms a partnership with a fellow wedding planner named KT. The community criticizes their business, but the duo's success makes them eat their own words.
Source: Briefly News