- Makoma Lekalakala and Liz McDaid challenged the Russian nuclear deal in court and won
- The Zuma administration championed the deal
- The Lekalakala and McDaid have won this year's Goldman environment prize
PAY ATTENTION: Click "See first" under the "Following" tab to see Briefly News on your newsfeed!
Two South African activists who successfully challenged the Russian nuclear deal in court have won the Goldman environment prize.
Makoma Lekalakala and Liz McDaid were the sole signatories of the successful five-year legal challenge, Briefly.co.za gathered.
The deal would have seen South Africa buy up to 10 nuclear power stations from Russia at an estimated cost of 1tn rand ($76bn), according to theguardian.com.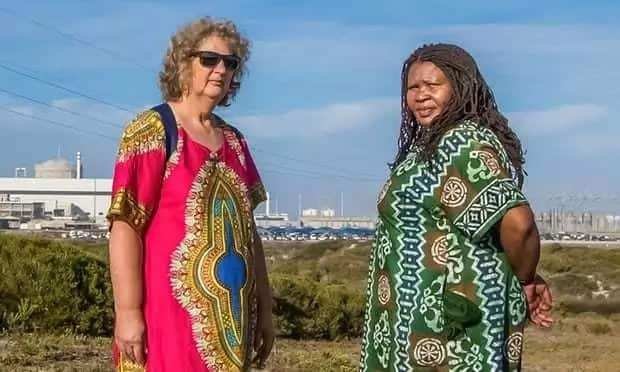 A High Court declared the deal null and void in April 2017, citing lack of proper consultation with Parliament. The agreement was championed by former President Jacob Zuma's administration.
In an interview with theguardian.com, the two activists said despite threats to their safety and reputations, the put their signatures on the legal challenge.
READ ALSO: 6 times Mbali Nkosi looked divine
Lekalakala said:
It is important that this campaign is led by women. We are getting this [Goldman] prize because we really sacrificed ourselves by putting our names on the line. Others were scared. But we've been through so much that we were willing to take the risk.
For her part, McDaid hailed the power of an active citizenry:
Governments everywhere like to give the impression that citizens have no power. That's not true. We have checks and balances and we need to use them.
READ ALSO: Hamilton Dlamini opens up about how he met his wife
The two activists endured harassment, break-ins, and theft of their laptops. Other valuables, such as jewellery, were not targeted, suggesting that the perpetrators were after information.
Lekalakala and McDaid said they will use the leading environmental prize to "further our struggle and build a new generation of activists.
Want to know more about South African model Melissa Magiera? Watch the video below from our Briefly - South Africa YouTube channel.
Do you have a story to share with us? Inbox us on our Facebook page and we could feature your story.
To stay up to date with the latest news, download our news app on Google Play or iTunes today.