- The world's oldest person has passed away aged 117
- Nabi Tajima was born on 4 August, 1900
- She was therefore the last known person born in the 19th century
PAY ATTENTION: Click "See first" under the "Following" tab to see Briefly News on your newsfeed!
The world's oldest known person passed away on Saturday, 21 April at the age of 117.
Nabi Tajima died in a hospital in Kikai Island, about 1,450km southeast of Tokyo, Briefly.co.za learned.
Tajima was born on 4 August, 1900. This made her the last surviving person born in the 19th century, which includes the years between 1 January, 1801 and 31 December, 1900.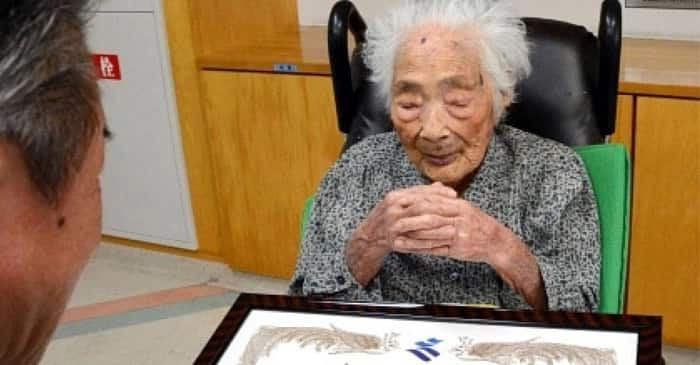 Speaking to Kyodo News, Tajima's 65-year-old grandson Hiroyuki said:
She passed away as if falling asleep. As she had been a hard worker, I want to tell her, 'Rest well.'
Reports indicate that Tajima had nine children — seven sons and two daughters. She is also survived by at least 160 descendants.
READ ALSO: Gabola church is a place where you can literally be filled with spirits
In an interview before her passing, Tajima said the secrets to her long life were eating "delicious food" and sleeping well.
According to the Gerontology Research Group, Tajima was among 37 supercentenarians — or people who are at least 110 years old — in the world.
Chiyo Miyako, another Japanese woman, is now the world's oldest person. She is aged 116 years old.
READ ALSO: Pic shows journalists looking away while interviewing Zuma's topless fiancée
Watch this hilarious "How to be an African president - detailed guide" video from our Briefly - South Africa YouTube channel.
Do you have a story to share with us? Inbox us on our Facebook page and we could feature your story.
To stay up to date with the latest news, download our news app on Google Play or iTunes today.