- Wenzile wrote a heartfelt Facebook post about depression and anxiety
- She said she turned to endless partying and attempted to take her own life several times
- She's now married and describes herself as a child of God
PAY ATTENTION: Click "See first" under the "Following" tab to see Briefly News on your newsfeed!
Wenzile Madonsela, daughter of former Public Protector Thuli Madonsela, has opened up about her long struggle with anxiety and depression.
In a heartfelt Facebook post, Wenzile said she had a strong Christian upbringing but it hid her depression. She wrote:
From grade 7, I remember being plagued by dark thoughts of suicide, which led to self mutilation. Days in the house varied from laughter and dance and others of hunger, angst and seemingly endless trials.
This continued through to high school and the University of Pretoria, where she initially studied Psychology.
Wenzile said her mother's appointment as the Public Protector brought new challenges, including fear, grief, loneliness, and isolation. To cope, she turned to endless partying and drinking, and dropped out of university.
The young student also got into an emotionally and physically abusive relationship that lasted two years. She eventually ended it after attempting to take her own life three times.
READ ALSO: Herman Mashaba praises Rwandan president after he closed down 6,000 churches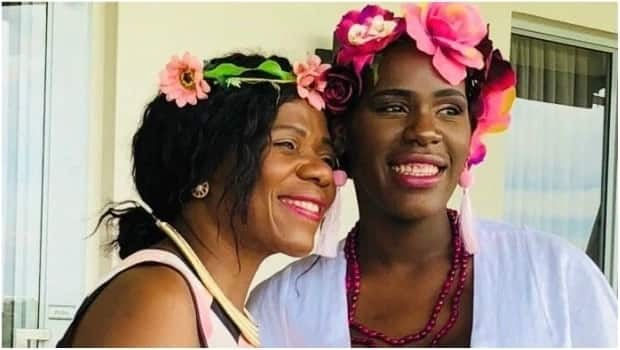 Wenzile managed to go back to school and enrolled to study Law this time. She subsequently met her husband, Khulekani Msimang. Nevertheless, trouble was never far:
My family faced death threats [and was] victim to lies and propaganda. My old friend depression reared its head again and this time I took comfort in marijuana. It made me feel good and distant from the realities of the harsh world.
Wenzile hit the headlines in 2015 when she joined the EFF and became involved in social justice causes. Slowly, her life turned around for the better and she had a baby.
READ ALSO: Enduring love: 84-year-old dedicated man calls police for ride to visit wife in hospital
Throughout her journey, Wenzile never stopped praying. She said God gave her the strength to share her story, adding that she's taking one day at a time. The brave lady explained:
I am a proud mother and a blessed wife, daughter, sister and friend. Everyday is a journey and God is still writing my story. He has always had the final word in my life and I just needed the courage to believe him.
Wenzile urged others going through similar situations not to give up:
May you be touched by His Love and know that by his blood you are saved and everything will be okay. Maybe not today, but you'll be okay.
Let the peace of His promises dwell in your heart all the days of your life. I'm no longer a slave to fear. I am a child of God.
Find out 5 interesting facts about top South African model Melissa Magiera in the video below from our Briefly - South Africa YouTube channel.
Do you have a story to share with us? Inbox us on our Facebook page and we could feature your story.
To stay up to date with the latest news, download our news app on Google Play or iTunes today.
Source: Briefly.co.za