Last week South Africans got a shock when they learned Zuma has a new baby mama, who would soon become his seventh.
PAY ATTENTION: Click "See first" under the "Following" tab to see Briefly news on your News Feed!
As Briefly.co.za reported previously, Nonkanyiso Conco's university friends have revealed how the popular girl's lifestyle took a sudden upturn about 5 years ago.
Conco went from riding in taxis to wearing the latest fashions, having expensive jewellery, her own car and even a gorgeous flat overlooking Durban harbour.
The 24-year-old and Zuma's relationship has set tongues wagging, with South Africans being divided on their views of the upcoming marriage.
After eNCA released a video of the former president's baby mama, South Africans gave their opinions- and some were just hilarious.
READ ALSO: A look into AKA's garage: Rapper loves his German sports cars
"Thank you for the inspiration Zuma. Now I know my future wife is in creche right now eating nestum & purity", Blessing Malison commented.
Some social media users even went as far as to slam the former head of state.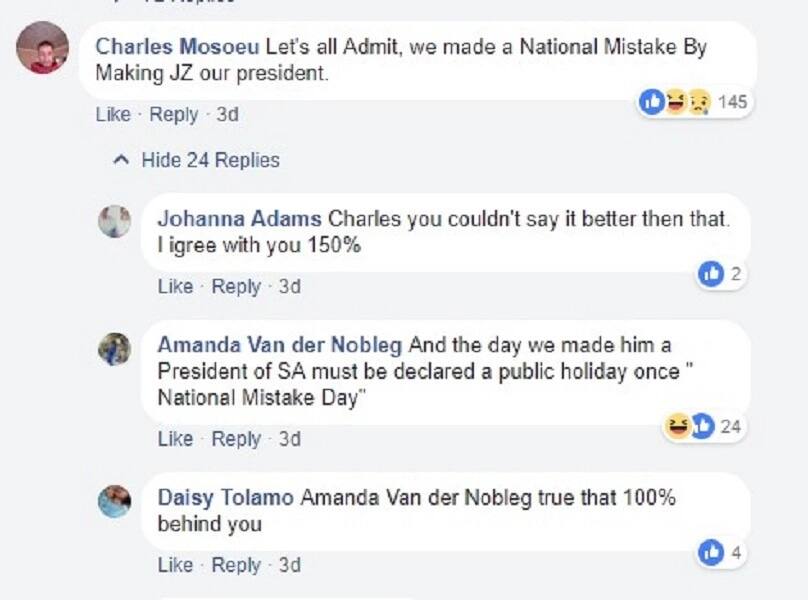 However, a lot of South Africans defended both Zuma and Conco.
"She is beautiful. Remember its our African culture for a man to marry at any age he likes. So can y'all please leave Dr Jacob Zuma alone. And to those who say "how is he going to afford so many wives and children" remember Zuma is a hustler, he is a multimillionair. He made those millions way before he even became the president of RSA, just like Syril Ramaphosa was and is a billionaire before being a president. Leave Zuma. Let him and his new bae enjoy their relationship in peace.", Njabulo Ntah Zondo wrote.
"What's wrong about two adults deciding to fall in love?age nothing but a number,,,it's all about love nje,,,the last i check a 24 year old is a grown woman capable of making her own sober decisions,this according to the Laws of this Country.", Sdurizer Ntombela said.
Watch the video of Zuma's new bride to be below:
What are your thoughts on Zuma and Conco's relationship? Leave us a comment on our Facebook page or inbox us your story and we could feature it.
To stay up to date with the latest news, download our news app on Google Play or iTunes today.
Briefly South Africa has gone through the list of current and immediate past African leaders and is ready to present Top-5 tips on how to be an average African president.