- A seven-year-old boy was born with congenital heart disease
- He has had four open-heart surgeries
- He fulfilled his wish to fly into outer space and land on Saturn
A seven-year-old boy from Augusta, Georgia in the US who was born with congenital heart disease fulfilled his dream to fly to outer space on May 1.
One may ask how such a feat is possible. Well, for young and cheerful Zayden Wright, virtual reality was all he needed as he even landed on Saturn with his feet firmly on earth.
Zayden's bright, imaginative and infectious spirit has not been dampened by four open-heart surgeries and 38 catheterizations his condition has required.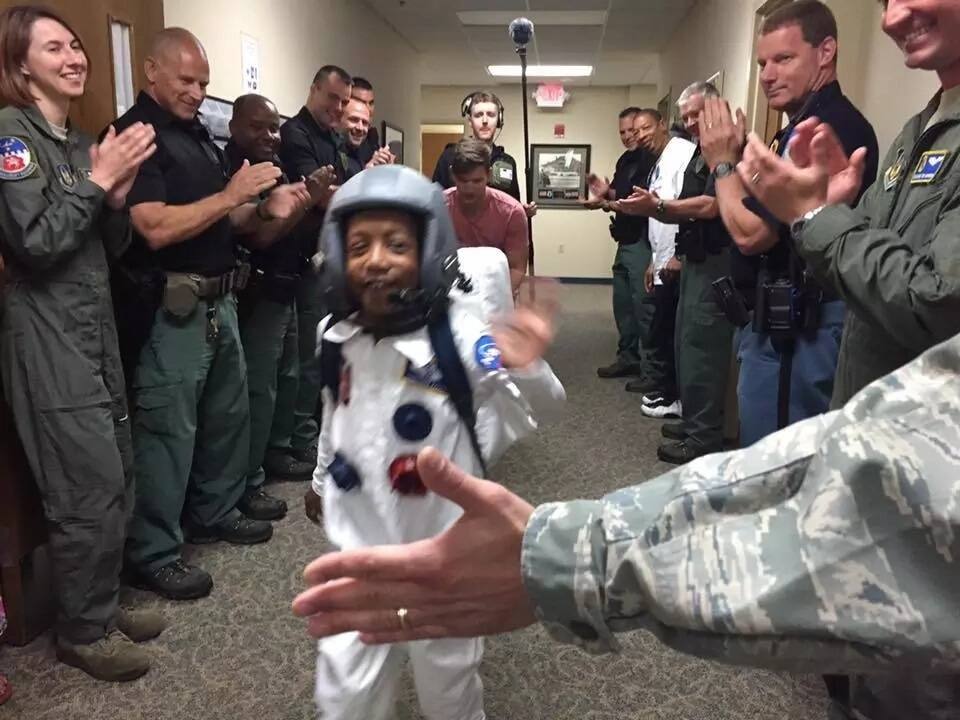 For such a young boy, his enthusiasm for life in the face of his health challenges is truly inspiring.
In a video shared online, Zayden can be seen excitedly talking about his virtual-reality sojourn to outer space and even asking to land on Saturn.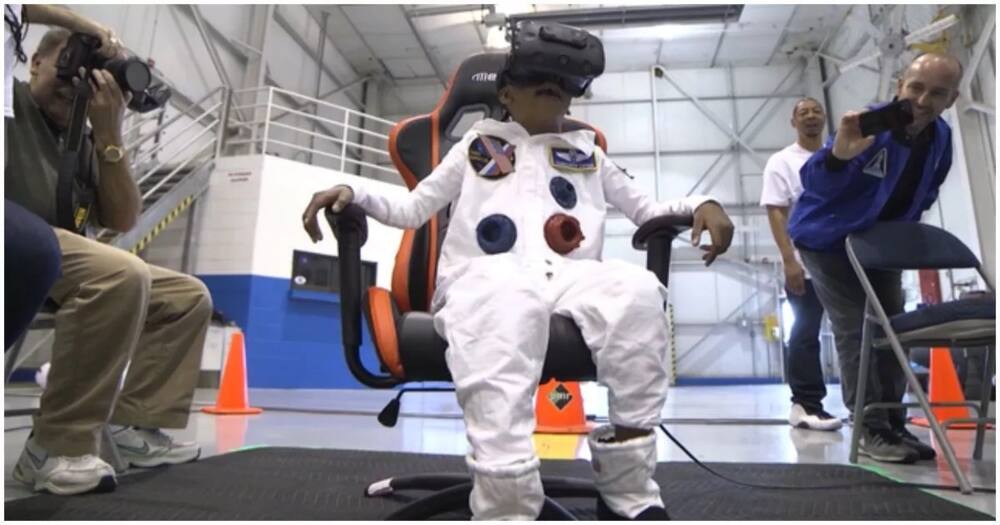 His dream was made true in a surprise organized by the Georgia chapter of Make-A-Wish, a US not-profit organization that focuses on reaching out to people in need.
In an interview with CNN, Zayden's mother Shonda Wright said: "He's fascinated with the stars and planets and astronauts. It was always the sky. As a little boy, he'll look up at the sky and say, 'Let's make a wish.'"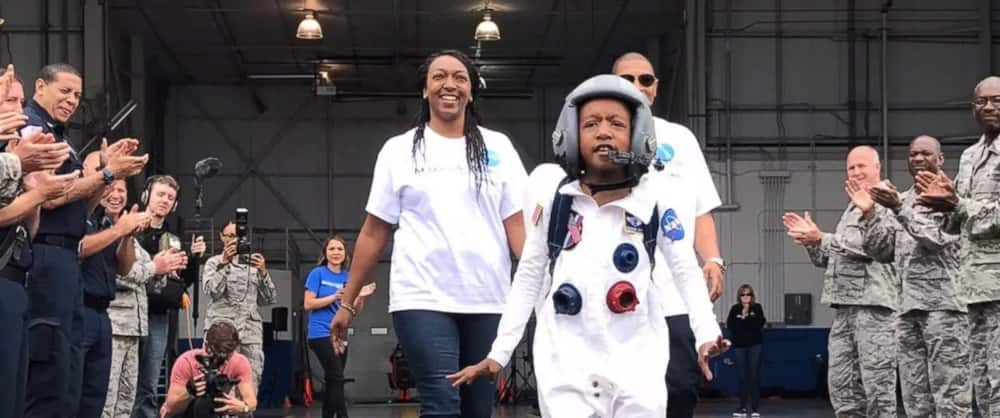 Zayden's story has touched many commenters online who have been inspired by his bubbly personality.
Veronica Sheehan said: "My heart melts every time I think about the fact that his TRUE wish was granted! Zayden is a reminder to us all that anything is possible no matter what your reality is!!"
Watch his inspiring story in the video below.
For more, don't forget to check out our Google Play and iTunes!