- 68-year-old Saudi prince marries 25-year-old lady
- The prince reportedly paid 50 million dollars as bride price
- It was gathered that the wedding convoy had over twenty white range rovers
PAY ATTENTION: Click 'See First' under 'Following' tab to see Briefly news on your news feed.
A Saudi Arabian Prince, Sultan Bin Salman, has tied the knot with a 25-year-old lady at an extravagant ceremony. The 68-year-old prince was reported to have padi 50 million dollars as bride price.
It was gathered that the bride who is believed to be from the United Arab Emirates receieved numerous gifts for her elaborate wedding aside from the 50 million dollar bride price.
Videos from the elaborate wedding went viral on the internet and social media users took to various platforms to react to the event. Some users also shared details about the wedding on their pages.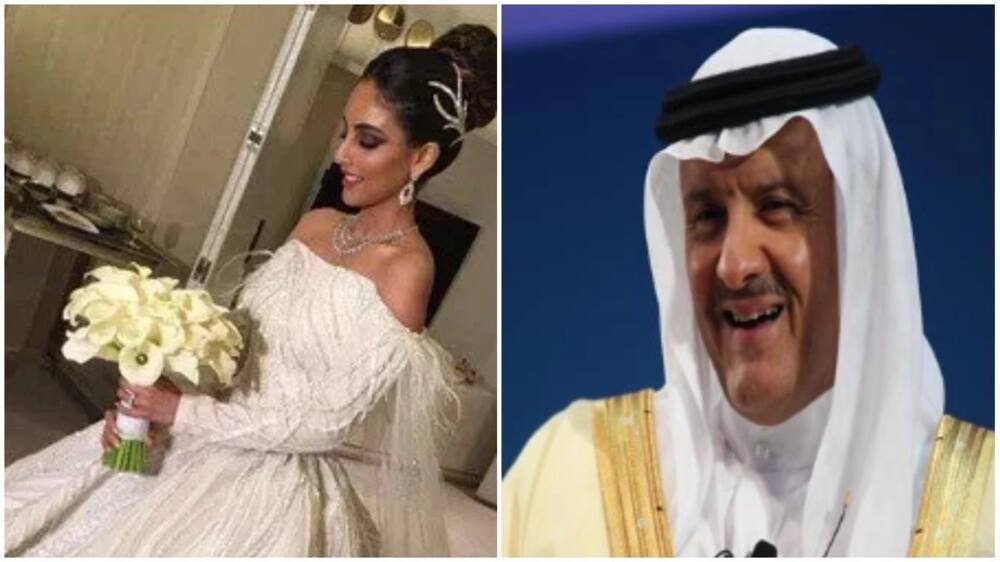 READ ALSO: Never give up: Yacht race around the world changes orphaned South African's life
Twitter user Amal Abdul revealed that the Emirati lady was given diamonds and other precious stone jewelries as gift. It was also revealed that the wedding convoy consisted of over twenty white range rovers.
Sultan Bin Salman was born on June 27, 1956, he is the second son of King Salman bin Abdulaziz Al Saud. He has three children.
He earned a master's degr​ee in social and political science at Maxwell School of Citizenship and Public Affairs, Syracuse University, USA in​ 1999. He enjoys skiing, flying, photography, architecture, reading, and travel.
Do you have a story to share with us? Go to our Facebook page and leave a comment.
To stay up to date with the latest news, download our news app on Google Play or iTunes today.