- The Hillcrest AIDS Centre Trust (HACT) held its 8th annual Gogolympics event in Molweni recently
- Over 1000 grannies from every part of the Valley of a Thousand Hills took part in the day-long sporting spectacular
- The Molweni gogos delighted the hometown crowd to win overall honours at the event
PAY ATTENTION: Click "See First" under the "Following" tab to see Briefly news on your News Feed!
The Molweni gogos delighted the home crowds by being crowned 2018 winners at the Hillcrest AIDS Centre Trust's (HACT) eighth annual Gogolympics event. The event which has become an institution in the Valley of a 1000 Hills region of Durban was held in Molweni.
More than 1000 gogos from every part of the region took part in the day-long sporting spectacular which is organised by HACT and supported by the eThekwini Municipality, corporate sponsors and community-based organisation.
READ ALSO: Mango Groove's lead singer thanks school for Freedom Day celebration video
In 2018 the event featured a board game competition for the first time, this was to allow gogos with impaired mobility to also take part. As usual, the event featured physical games such as netball, soccer, running events and traditional games.
Briefly.co.za gathered that HACT's Gogo Support Group Programmes currently assists well over 2000 gogos in the region with social, physical and economic support. The programme also provides economic empowerment opportunities to gogos.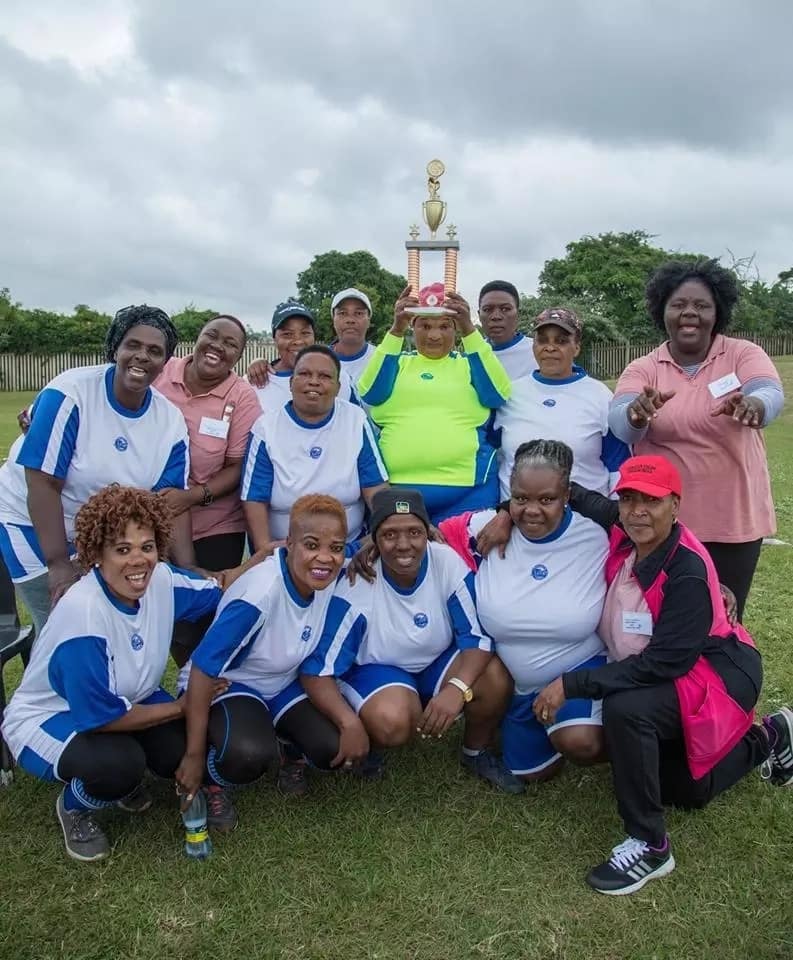 A majority of the gogos who are a part of the programme provide care for their grandchildren who have been left orphans by the HIV/Aids pandemic. Other gogos have taken over primary care of children because of domestic violence and abuse.
HACT's Gogo Support Groups programme manager, Cwengi Myeni, said, "We are so proud of all our gogos for their enthusiasm and dedication as well as the Molweni community members who have done an outstanding job in working with us to ensure today's event was a big success."
The main aim of the Gogolympics event is to help gogos live a healthy and active lifestyle by encouraging them to train for the event all-year-round. This not only improves their physical well-being through stress relief and improved mobility, but also helps them socialise and create a sense of community.
The gogos were urged to continue with their active lifestyles which benefited not only their own health, but also provided inspiration and an example to their grandchildren
READ ALSO: I know it's only part of the article, but watch the video and report on it. Also, embed the video and search SM for more info on the club.
Do you have a story to share with Briefly? Visit our Facebook page where you can send us a message or leave us a comment. Your story could be shared online.
To stay up to date with the latest news, download our news app on iTunes or GooglePlay today.