- Life as a rich black kid is not what the world thinks it to be
- These billionaire children are talented in their own right
- A look behind the scenes reveal these children are only human after all
PAY ATTENTION: Click "See First" under the "Following" tab to see Briefly.co.za News on your News Feed!
Being born to a billionaire parent is a dream that every child has entertained at some point in their lives. Having all the latest technological toys, wearing the latest fashion trends and meeting celebrities sounds like a life that most kids only fantasize about.
But these billionaire kids have shown us that despite their rich daddies, they also have talents and skills and have problems much like we do.
From great philanthropic acts to dirty custody battles, we take a peek at the lives of the world's black billionaire's kids.
READ ALSO: 5 FACTS ABOUT THE EFF'S CHARISMATIC MBUYISENI NDLOZI
Michael Jordan needs no introduction, but for those who've been living under a rock - he is easily the most famous basketball player in the history of the game. He is also one of the richest black men in the world.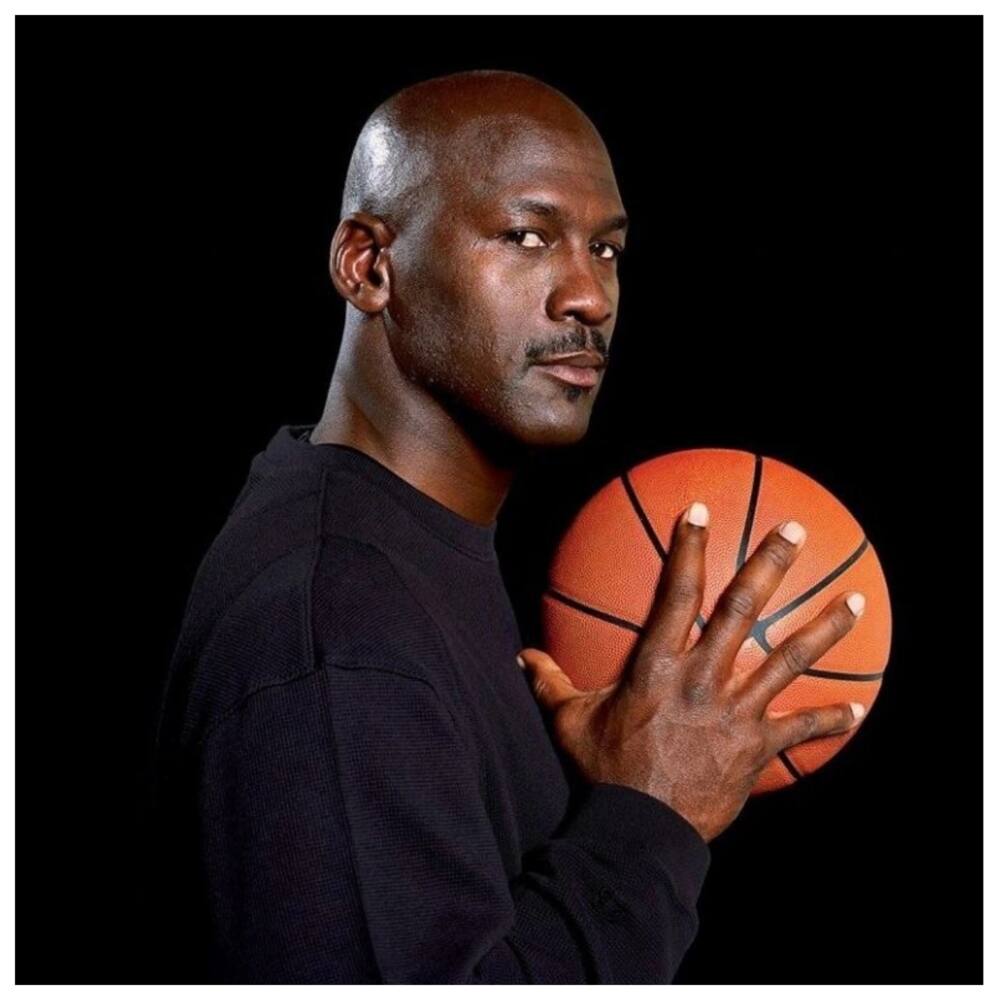 Marcus Jordan, Michael's son, has followed in his dad's footsteps by playing University football, perhaps proving that great genes are inherited. He is also the owner of a sneaker shop located in Disney World. He named the shop Trophy Room, claiming his father's awards as the inspiration.
Michael's daughter, Jasmine, has proven that she is more than just a pretty face and a rich kid. She has made her mark as influencer and brand representative for sneaker giant Nike in The United States.
READ ALSO: BRENDA MHLONGO GETS A BRAND NEW BEAMER FOR HER 20TH ANNIVERSARY
Mohammed "Mo" Ibrahim is a billionaire with a good heart who has pledged to give at least half of his wealth to charity by joining The Giving Pledge.
Mohammad's daughter, Hadeel Ibrahim, has taken the role as executive director of his foundation, The Mo Ibrahim Foundation, at the young age of 22.
In this role she has proven why she and her father were awarded with the David Rockefeller Bridging Leadership Award for their philanthropic contributions. Mohammed is still active in trying to make the world a better place.
Hadeel is also on the United Nations Secretary General's High-Level Panel on Humanitarian Funding as well as being part of the Clinton Foundation. She is an active collaborator between Africa and The United States.
Hosh Ibrahim, Mohammed's son, is less active in the philanthropic world, but is part of The Mo Ibrahim Foundation and did donate a fair amount of money to charity after a cheeky bid to kiss the English model Kate Moss.
READ ALSO: Will Thandi Modise replace Supra Mahumapelo as NW Premier?
Mike Adenuga, who is associated with Conoil as well as Globacom, is proud of most his children as they are mostly private about their lives. His daughter, Bella entered the university at the age of 14, which is no small feat. She is also now a Group Executive Director.
Adetutu Oyindamola Emilia, Mike's eldest daughter has also lived a rather quiet but successful life after she graduated and became part of her father's business. She is now happily married and living in America.
Mike's son, Enolia, has been involved in a bitter custody battle since 2016 when he was accused of not being able to take care of his child as well as some club-related addiction.
Another of Mike's sons, Tunde "Paddy" Abolade, has been more of a good boy and keeps his life mostly private. He does enjoy to share his wisdom on Twitter every now and then. He is also a group executive director at Adenuga's Globacom business.
A proud black female billionaire, Folorunso Alakija has made herself into a success with hard work and dedication. She is the vice chair of the Nigerian oil company Famfa Oil. She also has an exclusive fashion label.
Alakija's children mostly stay out of the limelight, but her son Folarin, has made headlines with an extravagent wedding that cost around $7 million. His older brother, Ladi, has also made it into the news for his expensive wedding. Rotimi Alakija is the executive director of Famfa Oil.
These kids grew up with privileges that most of us may never even know. But some of them have also proven that despite their status, they also care and want the world to be a better place.
Watch the TOP-5 Miracles by African Pastors from our Briefly - South Africa YouTube channel
What do you think of these billionaire kids? Inbox us on our Facebook page and we could feature your story.
To stay up to date with the latest news, download our news app on Google Play or iTunes today.