- Music was used to pay tribute to late young actor Akhumzi Jezile (29)
- Kelly Khumalo and Hlengiwe Mhlaba had mourners off their feet with an emotionally loaded performance
- South Africans grieve for the group of young people who passed away with Akhumzi in a horrible car accident
PAY ATTENTION: Click "See First" under the "Following" tab to see Briefly.co.za News on your News Feed!
During a sad farewell to Akhumzi on Saturday, 5 May, the television presenter Andile Ncube read a message from the late actor's mother. Despite trying to retain his composure, he burst into tears.
Akhumzi's mother, Zoleka, was in a state of despair during the service and close friends and family members had to stay close to her throughout the event.
Akhumzi's friends and many other artists decided to celebrate his life with a musical spectacle that eventually had the more than 400 people attending the service on their feet.
READ ALSO: The oldest man in the world is a South African: Meet 114-year-old Fredie Blom
The music by the gospel artist Hlengiwe Mhlaba and Kelly Khumalo was so emotionally provoking that the people could not simply sit still but had to sing along and give voice to their sorrow.
A close friend of Akhumzi, Artist Thulo Lwazi, stated his sadness at the loss of this young man. He said, "There's a lot I can say about him but he was a king of unity, he united everyone. For me, I am still confused and heartbroken. I feel we were robbed,".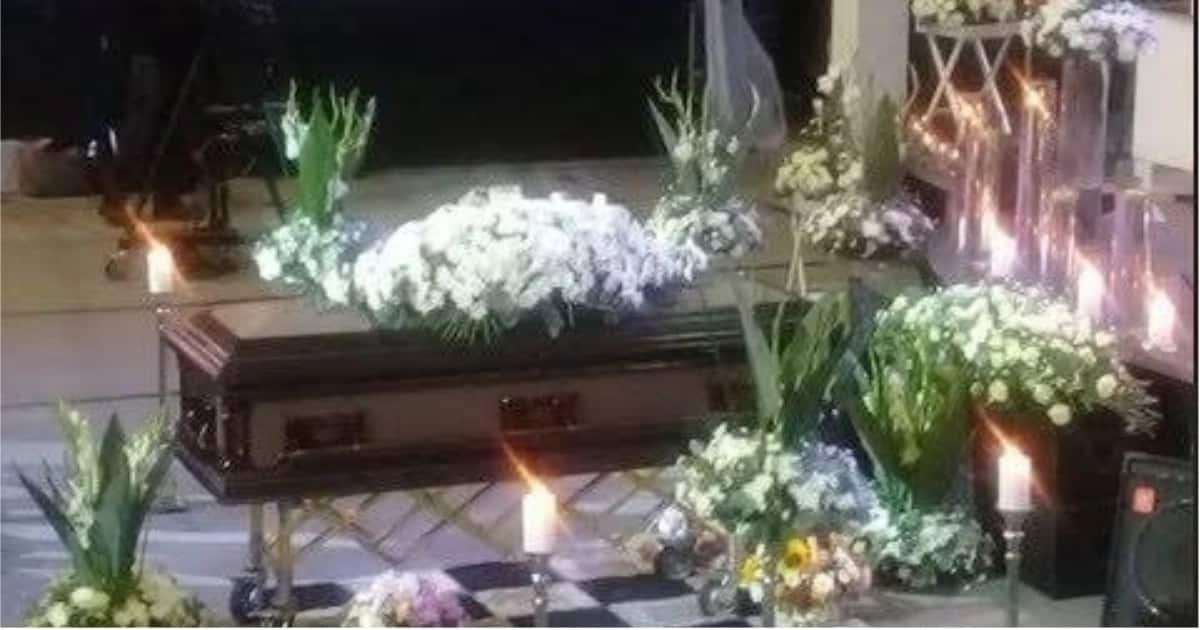 Many will always remember Akhumzi's laughing face from his days as presenter on Yo-TV.
Tributes from all across South Africa came rolling in since the news of the accident. Many people were saddened immensely by the shocking loss that South Africa suffered on that fateful evening.
READ ALSO: Update: Domestic worker withdraws charge of assault against Mduduzi Manana
The mother of one of Akhumzi's fans from his days as presenter also attended the funeral and conveyed her condolences to his mother. She lost her son in 2010.
"Coming here today brought back the pain of when my own son died. I have never healed since then. To Akhumzi's mother I just want to say 'you are not alone and I will keep you in my prayers'." she said with compassion.
READ ALSO: Floyd Shivambu promises that South Africa won't end up like Zimbabwe
It is always a sad day when a young star's light is suddenly snuffed out, even more so when his friends went with him.
The fatal car accident that ripped these promising young people from us so cruelly was a horrible event that reminds us all that life is fragile and short.
Actor Thobani Mseleni, IT technician Skhumbuzo Mbuthuma and his girlfriend Itumeleng "Masesi" Morake and singer/actress Siyasanga Kobese will also be dearly missed.
Thanks to a wonderful yet heartbreaking funeral service, South Africans can try and remember the young lives that were lost by celebrating the achievements that were accomplished in their short lives.
By looking at the legacay that Akhumzi leaves behind, the youth of our country can be inspired to do as much as they can with the time given to them.
Watch Top Model South Africa: 5 Things You Didn't Know About Melissa Magiera and many more amazing videos on Briefly South Africa's own YouTube Channel
Do you have your own tale to share with us? Message us on our Facebook page and we could tell your tale.
To stay up to date with the latest news, download our news app on Google Play or iTunes today.
Source: Briefly.co.za