- The well-known e.tv breakfast show Sunrise has been replaced by The Morning Show
- Active reconstruction at e.tv is causing a depressing environment for the staff
- e.tv promises that the new show will be modern and fashionable
For ten years e.tv viewers have woken up to the faces of news anchor Marc Chase, Faith Mangope, Mark Haskins and Penny Lebyane.
On 1 April 2008 e.tv viewers first saw the Sunrise breakfast show and since then the show and its presenters have become part of many people's morning routines.
Now, without much warning, those faces are gone and to be replaced with those of Tumelo Mothotoane, Michaella Russel, Jason Goliath, Tino Chinyadi as well as Miss South Africa of 2017, Adè van Heerden.
READ ALSO: SA confidence survey: Saffas give Ramaphosa the thumbs up
Viewers are unsure if they should be happy or sad about the new breakfast show. It is undeniable that the presenters of Sunrise will be missed, but Sunrise has long been a struggling show.
It could not really compete with SABC2's popular Morning Live or SABC3's lively Expresso, but it did have a loyal following after so many years on air. During its ten years there has been many laughs and happy moments that viewers will always remember fondly.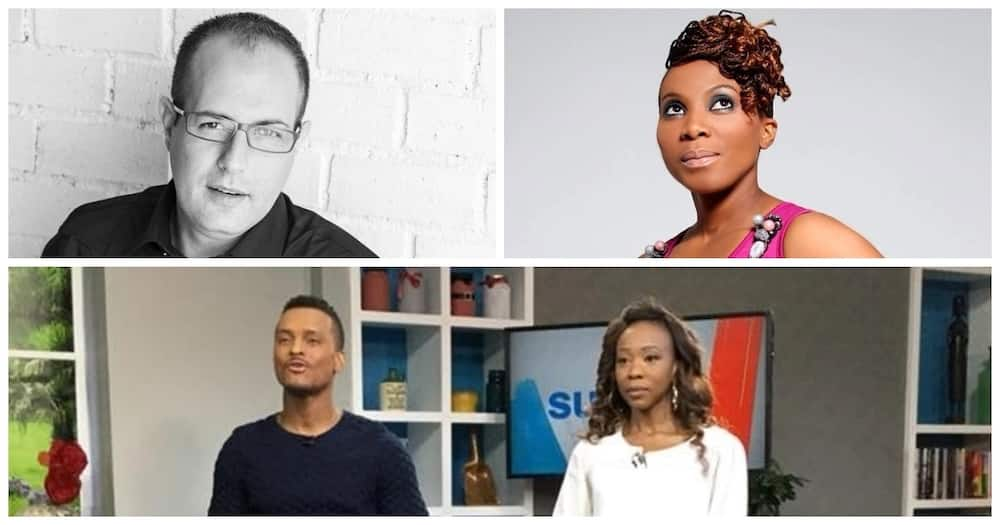 READ ALSO: MINNIE'S THROWBACK HAS SOCIAL MEDIA IN STITCHES
People have turned to social media to tell the presenters of the show that they will be missed and that they are appreciated.
Things have been changing at the e.tv studios for a while now. In March there were vague rumors about e.tv perhaps stopping production of Sunrise, and now it has happened.
According to people on the inside, morale is incredibly low, and people are frantically looking for other jobs. Even cleaners and security personnel fear for their jobs.
The atmosphere at e.tv is described as really depressing. There have been resignations and firings as part of a "great change" at e.tv.
READ ALSO: Mthokozisi Ndaba is going to be a daddy again: Singer and his bae is expecting
Insiders say that the crew of Sunrise were suddenly called in on Friday and informed that the end of Sunrise has arrived. The managing director of e.tv, Marlon Davids, gave them the bad news.
It is not known what will happen to the presenters of Sunrise or what they are doing now that they have been effectively fired.
Davids says that The Morning Show is going to be a better live breakfast show that will be informative and fresh. "Viewers will kick-start their day with a nutritional dose of current affairs, fitness, infotainment, cooking, comedy, sports, trends and much more." he stated.
Of course, in the busy world of media and television, change is inevitable. In time will e.tv viewers be able to tell if this change was for the better.
What do you think of The Morning Show? Inbox us on our Facebook page and we could tell everyone how you feel.
To stay up to date with the latest news, download our news app on Google Play or iTunes today.