- Lesego Marakalla is better known as Rachel Kunutu in the award-winning youth drama Skeem Saam
- She is a private and proud young woman but we managed to gather some information about her
- Lesego has remained a kind and introverted person despite the attention she gets from her role as Rachel
PAY ATTENTION: Click "See First" under the "Following" tab to see Briefly.co.za News on your News Feed!
Lesego's character Rachel is frequently talked about on social media for her antics. She is a troublemaker and a very high-maintenance "sugar baby" who often gets into hot water with her behavior.
Lesego (22) has won several honors at the inaugural Film, Arts, Music and Entertainment (FAME) Awards held in Polokwane early this year, but the fame hasn't gone to her head. She is still the quiet, friendly woman she has always been.
Born in Seabe, Mpumalanga, this young woman has a humble beginning. She says she had a normal childhood, just like most other girls. "I pretty much grew up in a normal family where we were taught to respect our elders."
READ ALSO: DESMOND TUTU: 5 PIECES OF ADVICE TO LIVE BY
During her years in school, she always participated in drama as an extra-mural activity, but back then she didn't think about making acting her career. She actually wanted to be a doctor.
She did, however, attended the Monis Art House in Pretoria as a stepping stone towards her future in the acting world.
You would not think it if you looked at her on screen, but Lesego is actually a very shy and modest woman.
"I was a very quiet child and didn't speak unless spoken to. To this day, I'm incredibly quiet around people that I don't know well."
READ ALSO: SIPHOSETHU NCISE: FROM THE TOWNSHIP STREETS TO THE INTERNATIONAL RUNWAYS
Lesego got the role of infamous young Rachel because of her eyes. The casting director had been looking for the perfect actress to play Rachel and when the director saw Lesego she was chosen. It was the innocence in her eyes that did it for the director.
Despite many people insulting her and being nasty about the things Rachel does, Lesego is enjoying playing such a controversial character.
"I love playing Rachel, and I appreciate that the writers have challenged me and got me out of my comfort zone, allowing me to play such a rebellious teenager."
Although Lesego loves playing Rachel she also realizes that Rachel sometimes gets out of hand. "But that is the story of many girls that we know and have grown up with. I think people could look at her and learn that there are consequences to crazy behavior."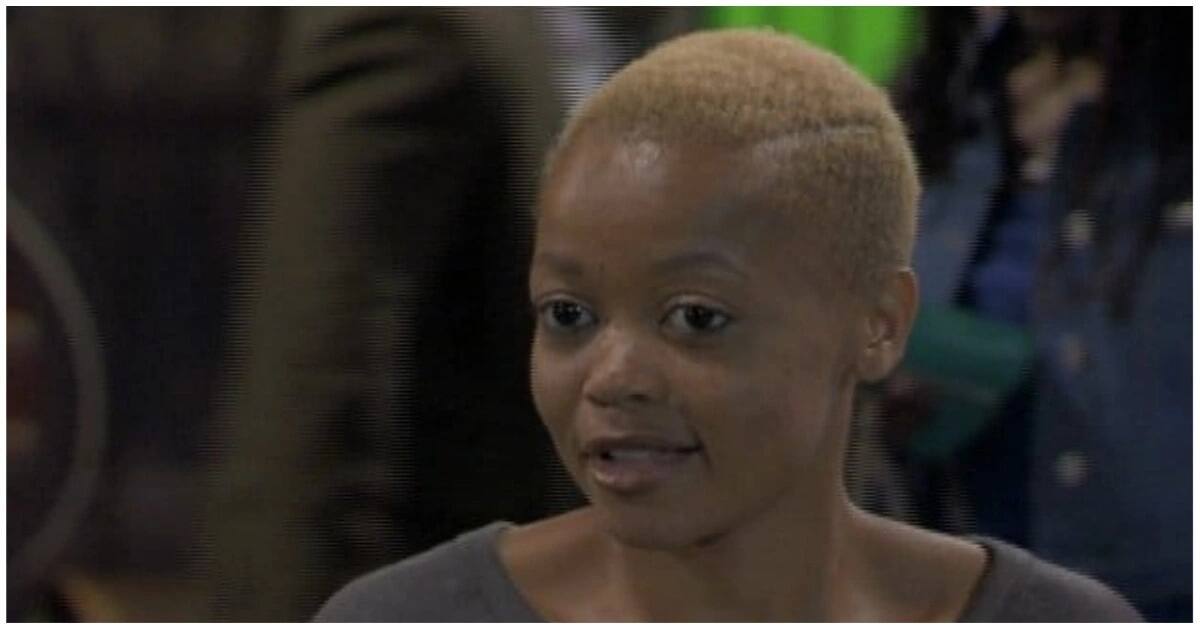 READ ALSO: Woman shares inspirational story of how being raised by a black domestic worker changed her
For Lesego the best part about portraying such a rebellious character is that she gets to say and do things she would never do herself.
On the set of Skeem Saam Lesego finds herself closest to Mulalo Ndou, who plays Kamo Phalane. "We're more or less the same age, we both live in Pretoria, we use the same transport. Furthermore, she's crazy and open to everyone, which I am not. That being said, we have a lot of similarities. She's fun to be with. I enjoy doing my classroom and other scenes with her."
When Lesego isn't working on Skeem Saam she likes to spend time with her friends and family. She is enjoying her life and her job. "I'm a very simple person. The smallest things make me happy. And right now, that thing is my job. My job is my life. And I don't plan on giving it up anytime soon."
READ ALSO: A look into Emtee's garage: Rapper shows off his whips
Lesego also has a soft heart - she is involved in a foundation that donates school uniforms and shoes to learners at a primary school in Mamelodi.
She would like to go into script writing in the future, but she is still having too much fun being an actress for the time being.
Do you have your own story that you'd like to share with us? Message us on our Facebook page and we could be telling your story.
To stay up to date with the latest news, download our news app on Google Play or iTunes today.
Source: Briefly.co.za