- De Klerk has openly shown his support for our new president when he spoke to CNN at the Global Leadership Foundation in London
- He believes that South Africa will be able to grow financially under President Ramaphosa's direction
- This support from the old president is considered a representation of how the country as a whole feels about the new president
PAY ATTENTION: Click "See First" under the "Following" tab to see Briefly.co.za News on your News Feed!
When talking to famous news network CNN recently, F.W de Klerk backed President Ramaphosa and the ANC with a positive believe in the new South African leader.
He said that he feels the country is in a better place now and that President Ramaphosa will be taking South Africa to great heights, especially financially.
"Ramaphosa understands business, he understands the economy, and he is committed to achieving economic growth," de Klerk stated.
He further added, "Mr. Cyril Ramaphosa has seen life from all sides. He has been a trade unionist. He has been a politician – he was the main negotiator for our new constitution – and then he broke away from politics for a number of years and became the third richest black South African in an honest and transparent way,".
READ ALSO: No danger for SA economy? Ramaphosa says investors support land expropriation
De Klerk feels that the National Development Plan that is meant to help take on inequality and poverty will achieve great things.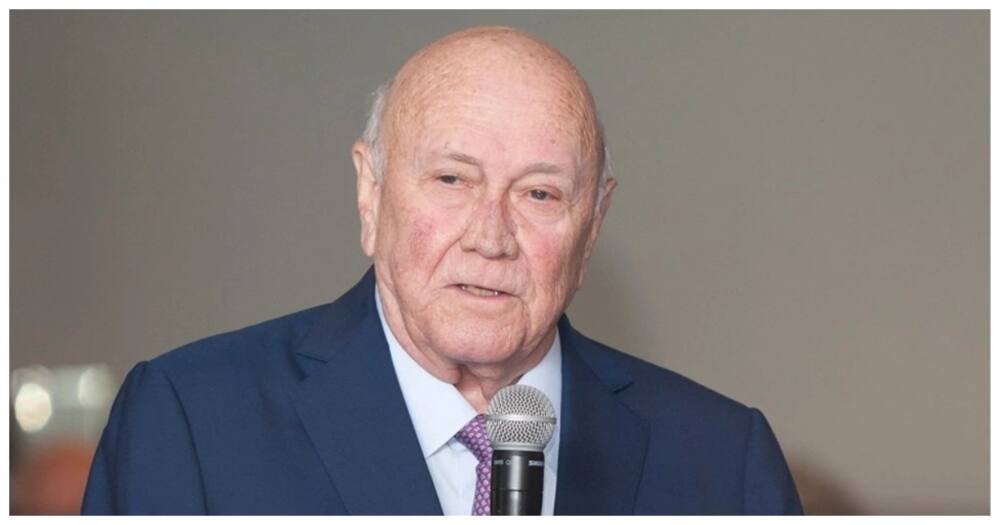 De Klerk stated, "If they adhere to that plan I have no doubt the economy will grow impressively in South Africa,".
Although the ride hasn't been absolutely smooth since President Ramaphosa took his seat, things have started to look brighter for South Africa. The Rand has been growing stronger, reaching good highs recently.
READ ALSO: De Lille: Maimane offered to make me an MP if I resigned as Capet Town mayor
Another piece of good news is that President Ramaphosa was able to make a R850 million investment deal with the United Kingdom that will be realized over the next 4 years.
President Ramaphosa recently admitted that the minimum wage is not enough to be considered a decent living wage, but he remains full of hope that the newly set minimum wage is only the start of economical and financial growth in South Africa.
Do you have an interesting story you would like to share with us? Message us on our Facebook page and we could share your story.
To stay up to date with the latest news, download our news app on Google Play or iTunes today.