- Lungisa was convicted of assault three weeks ago after hitting a political adversary with a glass jug
- Lungisa pleaded not guilty
- On Wednesday Lungisa was found guilty and sentenced to two years in jail
PAY ATTENTION: Click "See First" under the "Following" tab to see Briefly.co.za News on your News Feed!
It was during a Nelson Mandela Bay council meeting in October 216 that Lungisa was accused smashing a glass jug over Rano Kayser, former member of the mayoral committee.
Now Lungisa has been found guilty of assault with the intent to cause grievous bodily harm by the Port Elizabeth Magistrate's Court and will be spending the next two years in a prison.
Lungisa was technically sentenced to three years, with one year suspended for a period of five years which meant two of the three years will be spent behind bars.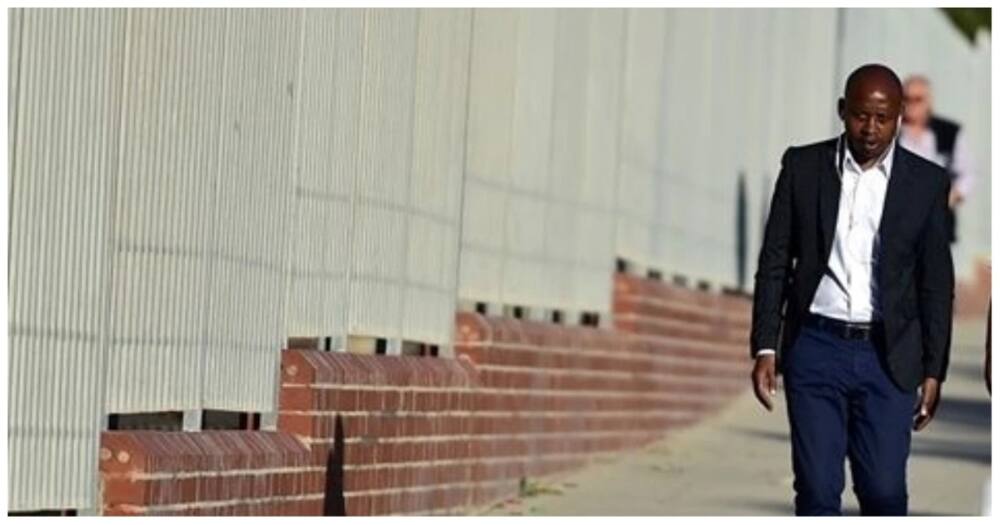 The man behind the sentencing, magistrate Morne Canon has been accused of acting in the wrong. According to the ANC's Nelson Mandela Bay secretary, Themba Xulatha, the judgment was nothing more than "a ploy to destroy Lungisa" and that ANC members were going to "mobilize" against it.
READ ALSO: Ramaphosa: ANC will rise in unison to defend Maimane after white privilege remark
Magistrate Canon stated that Lungisa was a poor witness that changed his version of what happened more than once during the trial. He also added that Lungisa didn't show any remorse for his actions.
South Africans are divided on the severity of the sentence. While some think it is justice, others think the sentence is too harsh.
The most important part of the trial was the footage - a video recorder on a phone by DA Councillor Renaldo Gouws.
The video shows Lungisa hitting Kayser over his head with a glass jug and then fleeing the scene. Then Kayser was seen falling back and landing on the floor.
READ ALSO: De Lille: Maimane offered to make me an MP if I resigned as Capet Town mayor
Kayser's wounds as a result included a deep cut on his left temple that needed to be stitched up and some lacerations to his neck and head.
Gamalihleli Maqula, who was Lungisa's co-accused, has been acquitted.
How do you feel about this case? Let us know on our Facebook page and we could share your opinion with everyone.
To stay up to date with the latest news, download our news app on Google Play or iTunes today.