- South Africa's most famous designer had another success at the Bridal Fashion Week
- His designs stunned the fashion lovers with their wonderful colors and textures
PAY ATTENTION: Click "See First" under the "Following" tab to see Briefly.co.za News on your News Feed!
The Federal Palace in Lagos played host to 2018's Lagos Bridal Fashion Week. South Africa's most celebrated designer revealed his first bridal collection and the crowd loved it.
This success follows Tlale's previous success at the Boschendal Wine Estate where Tlale premiered the David Tlale Weekend Experience.
Tlale's bridal collection consisted of 7 grooms and 25 brides. His innovative sense of design has gone beyond the conventional and stunned people with beautiful garments in lovely fabrics like satin and lace, decorated with in-house-created flowers.
This highly successful young designer has been making South Africa proud with his amazing accomplishments as fashion designer.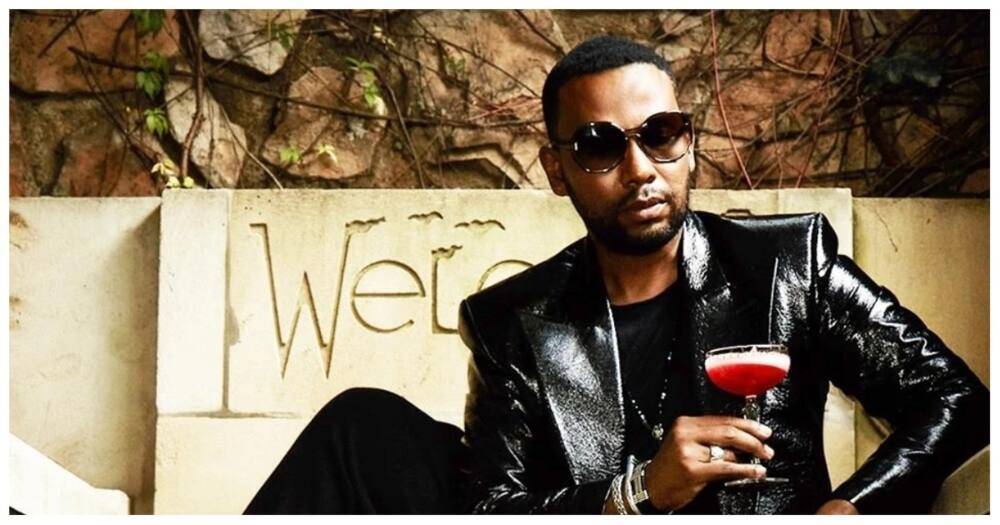 Tlale grew up in Gauteng in the township of Vosloorus, just south of Boksburg. Surprisingly, Tlale did not think about fashion when he started studying in 1993. He was enrolled at the Tshwane University of Technology and was going to study internal auditing.
READ ALSO: Ramaphosa loses his cool in Parliament, tells DA's Steenhuisen to 'shut up'
He made friends with fashion design students and in their coursework he saw his future. He fell in love with fashion design.
He dropped out of his chosen degree choice and rather enrolled in the fashion design program at the Vaal University of Technology. He happily graduated 4 years later.
Since then David Tlale has been rising ever higher with every new design he creates.
At the 2012 South African Fashion Week Tlale knocked the fashion world off their feet. He was rewarded with the Elle New Talent Award.
in 2003, Tlale launched his very own label. It was in 2007 that Tlale's star really started shining. He was chosen as one of four designers from South Africa to present his couture collections at the Paris Fashion Week.
Thanks to his many successes, Tlale has been called the King of Fashion. He has even been compared to Karl Lagerfeld.
READ ALSO: 5 OF SOUTH AFRICA'S SWANKIEST SOCIALITE POLITICIANS
Tlale came a long way from the young fashion student who almost studied something entirely different. Today he is one of the greatest fashion designers in not only South Africa, but Africa as a whole.
The Mercedes-Benz New York Fashion week also saw Tlale as a participating designer, a great honor for any designer. He was the first South African to achieve this.
About his bridal collection Tlale said he doesn't want brides to just feel beautiful on their special day. "Brides don't have to simply look like princesses. I want to encourage them to bring their own sense of style on the big day," he stated.
Tlale said, "With our bridal collection, we want to say that we're not only a fashion brand but also a lifestyle. The interest and reception in Lagos was phenomenal and I was truly excited and honoured to have been invited to show at Lagos Bridal Fashion Week,".
READ ALSO: LOCAL IS LEKKER: 5 HOT SA DESIGNERS IN SA WHOSE CLOTHES YOU CAN AFFORD
Tlale is known for his luxurious and elegant designs and he did not disappoint with his bridal wear. These stunning garments were in pretty pink shades, wonderful hues of salmon, and ivory.
David Tlale can safely add the Bridal Fashion Week to his list of accomplishments to be proud of.
What do you think about David Tlale's designs? Let us know on our Facebook page and we could share your opinion.
To stay up to date with the latest news, download our news app on Google Play or iTunes today.