PAY ATTENTION: Click 'See First' under 'Following' tab to see Briefly news on your news feed.
Talent does not always come down to formal education and training, sometimes it is just something you are born with. Arnold Hlaku is a living example of this, he is a naturally talented electronic whiz.
This ingenious 21 year old, is the talk of Phomolong in Mamelodi East. He has built an electric toy car out of wires, cardboard boxes and parts collected from dumping sites, reported SowetanLIVE.
Arnold Hlaku grew up in his home village of Mogaladi in Limpopo. His inquisitive mind was always getting him into trouble with his parents. Hlaku was forever stealing parts from their radio to explore.
Briefly.co.za found that the toy car he has built, runs off two motors, one to pull the rear wheels and the other to turn the front wheels.
Hlaku's first invention was unable to turn or reverse. Not giving up, he worked diligently to make improvements and his latest design is proof thereof.
Hlaku, matriculated from Molwetsi Secondary School in 2016. He says his biggest challenge is acquire the materials he needs and could create anything electronic if these essentials were available.
Hlaku is able to repair any electronic device, and that is despite the fact he did not do science or mathematics at high school.
"I can diagnose a problem with, say, a microwave oven just by looking at it," he said.
Hlaku's car is complete with headlights powered by a cellphone battery. The car is operated using two levers attached to a hand-held control device.
READ ALSO: Modern fairy tale - Woman becomes a princess after marrying her prince charming
"I use the levers to turn the car, to drive it forward or to reverse it. For wheels I used Vicks containers which I covered with rubber for a better grip to the ground," he explained.
Hlaku's passion for electronics came about by watching his uncle fixing household electronic appliances to make a living. The parts that his uncle discarded, Hlaku used to make his motorised toy car.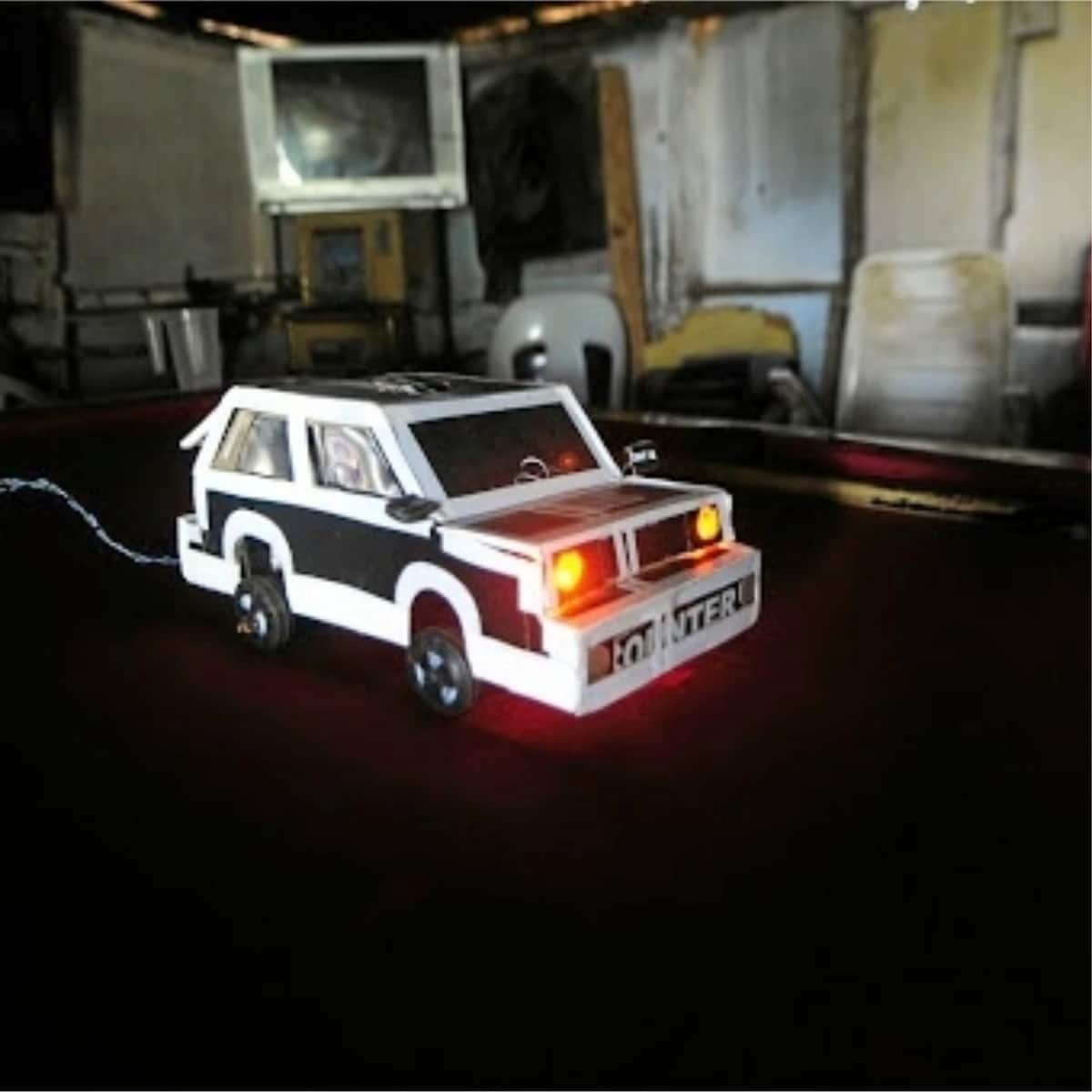 Naphtali Mamaile is Hlaku's 39 year old uncle. Mamaile says his nephew has, from a very young age, shown an interest in electronics
"His curiosity when it comes to electric devices always landed him in trouble with his parents because he would take out parts from a working appliance to explore.
"I wish that he could get someone or an electronics manufacturing company to take him under their wing for him to live out of his gift."
Hlaku is taking his invention one step further. He is working on a car that will be battery operated and for the control device to be cordless.
"All I need is material and I can do it. I will attach laser like the one used in remote controls for the car to communicate with the control panel."
Do you have a story to share with us? Go to our Facebook page and leave a comment.
To stay up to date with the latest news, download our news app on Google Play or iTunes today.
Source: Briefly.co.za