- There has been a significant number of South Africans who have immigrated to other countries
- There are so many local items that are just not available in these countries
- The local flavours and vibrancy that make our country what it is are not that easy to forget
PAY ATTENTION: Click "See First" under the "Following" tab to see Briefly.co.za News on your News Feed!
If you have ever spoken to an ex-pat, chances are they will have told you about one of the local things they miss that they can't get in their new home away from home.
From Cream Soda to Milo, to All Gold and Provitas, the list just goes on and on.
There are even family members who will send loved ones care parcels to make sure they don't miss out on some of the local items that as a South African, you just can't do without.
Take a journey across to Canada, and one ex-SA resident has found a way to help some fellow South Africans to get their hands on some local flavours and goodies.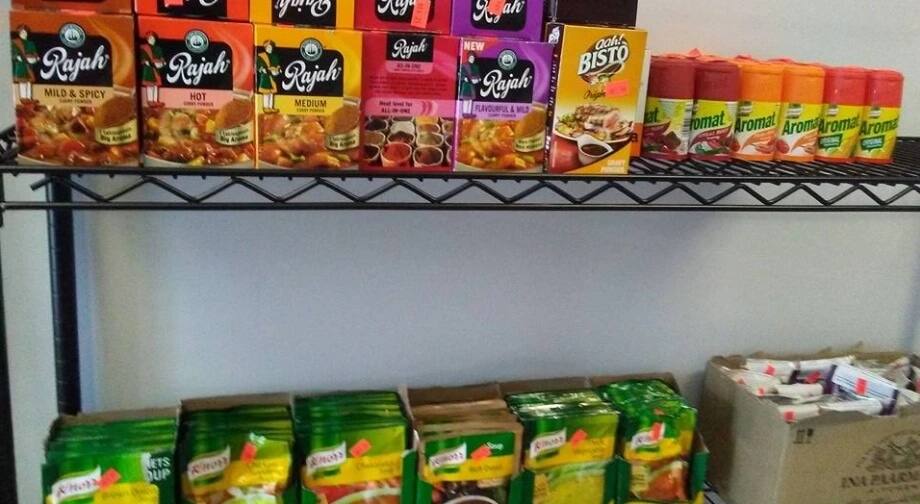 Thato Maketekete, an ex-nurse from Soweto who immigrated to Canada in 1985, has found a way to curb some of her SA cravings.
READ ALSO: Pastor raises eyebrows after asking congregants to take off their underwear
This nurse with savvy has opened a shop in Ontario, Canada called JOZI International. This shop stocks all the SA favourites, from OUMA rusks to Mrs. Balls chutney, and much, much more, Maketekete has it in store. If she doesn't for some reason, she promises to try and get it in with her next batch order.
SA flavour that can't be bought
Maketekete speaks fondly about her homeland. She speaks of missing the SA warmth, the food, the culture and the music. Mostly she says she misses the SA community, the Ubuntu. There are some things that just can't be bought and this magic, that is the core of South Africa, is one of those things.
Briefly.co.za featured an article recently called Nevermind farmers Australian government is handpicking highly skilled South African workers. In this article:
- Australia is set to start recruiting what is known as STEM workers from South Africa in the next few months
- This means the Australian government will be handpicking highly skilled South African workers in the Science, Technology, Engineering, and Mathematics sectors
- The new visa is aimed at attracting highly talented and trained international workers to Australia to help grow business in the country
Australia will start recruiting what is known as STEM workers from South Africa and the rest of the world in the next couple of months. This essentially means the Australian government will be handpicking skilled South Africans in the fields of Science, Technology, Engineering, and Mathematics.
READ ALSO: Teen invents pipe that detects clean water, jets off to US
Briefly.co.za gathered that under this new visa, workers with skills in those sectors will receive preferential visa treatment and will be used to supplement Australia's own STEM workforce or start a new business in the land down under.
Immigration experts Sable International said the move is part of Australia's new Global Talent Scheme. "This is a new visa scheme to attract highly skilled migrants and help Australia compete globally and will be piloted from 1 July 2018. The government wants Global Talent Scheme to deliver innovation, transfer skills to local workers and help grow Australian businesses," said Sable International's immigration expert Sam Hopwood.
Hopwood said if a person is highly skilled in their field, this new programme could provide an opportunity to move to Australia permanently. The government is particularly interested in highly skilled people who have experience in the Natural and Physical Sciences, IT, engineering, agriculture and environmental studies sectors.
Successful applicants will be given a four-year Temporary Skills Shortage Visa but will be able to apply for permanent residence after three years in Australia.
With countries like Australia eyeing out the SA talent, more and more of these types of stores could begin popping up around the world. It just shows you, you might be able to take the person out of the country, but you will never take the South African out of the person.
Do you have a story to share with us? Inbox us on our Facebook page and we could feature your story.
To stay up to date with the latest news, download our news app on Google Play or iTunes today
Alexander Jenkinson, from Cullinan, won in the Male category, he's 18. And the title of Female Top model was won by Melissa Magiera, a 22-year-old from Cape Town. Today, we present to you Top 5 Things You Didn't Know about Melissa Magiera.