- Neresha Sukreem, a KwaZulu-Natal born actress, is reaching for the stars, but she needs the help of South Africans to realise her dream
- Sukreem is currently a contestant in an online competition called The Face Of Just You, which aims to give one lucky person a year's modelling contract in New York City through Just You Artist & Model Management
- The 2009 Miss India Globe would also represent South Africa as a triple thread in Florida this July
PAY ATTENTION: Click "See first" under the "Following" tab to see Briefly news on your News Feed!
The talented aspiring actress now needs South Africans' votes to make her dream of an international career come true. Sukreem was one among 100 contestants chosen from 600 hoepfuls, and after a month of voting, she fell under the top 25.
Now, she needs more votes to make the top three, which would help to stand a chance of being crowned the face of Just You.
Speaking to Briefly.co.za, Sukreem provided us with a detailed history of her successes in the past.
Sukreem relocated to Johannesburg to pursue a career in entertainment. The 28-year-old is currently a marketing management student at the University of South Africa.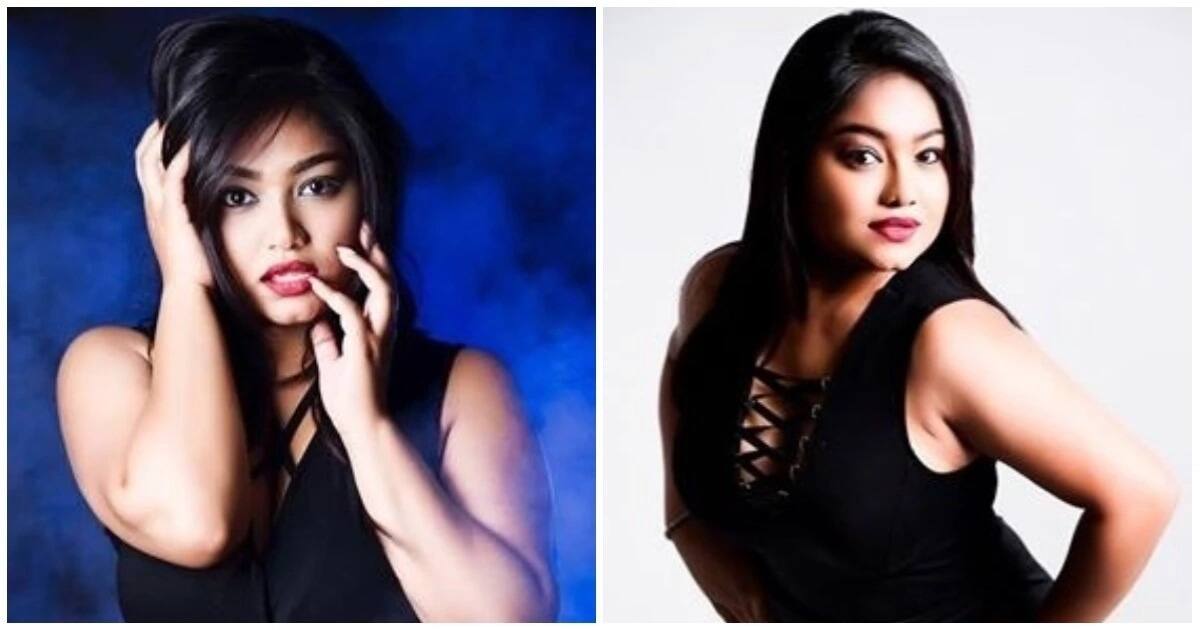 READ ALSO: Bromances and football: Tbo Touch and his 'brothers' get ready for the big game
The beautiful actress has already achieved great success abroad, but she has now set her sights on Hollywood.
Her passion for performing arts began at the tender age of three. Her parents encouraged Sukreem to study drama, modelling and modern Bollywood dancing.
A few years ago, Sukreem relocated to Mumbai-India, where she studied method acting at Whistling Woods International for three years.
Once she completed her studies, she returned to South Africa to make it big in the entertainment industry, but it proved to be much harder than she thought it would be.
"I then realised that, I had to once again work my way from the bottom to the top. It did not matter who I was and what titles I held, I still had to humble myself and put in more hard work and continue to make plenty more sacrifices", she said.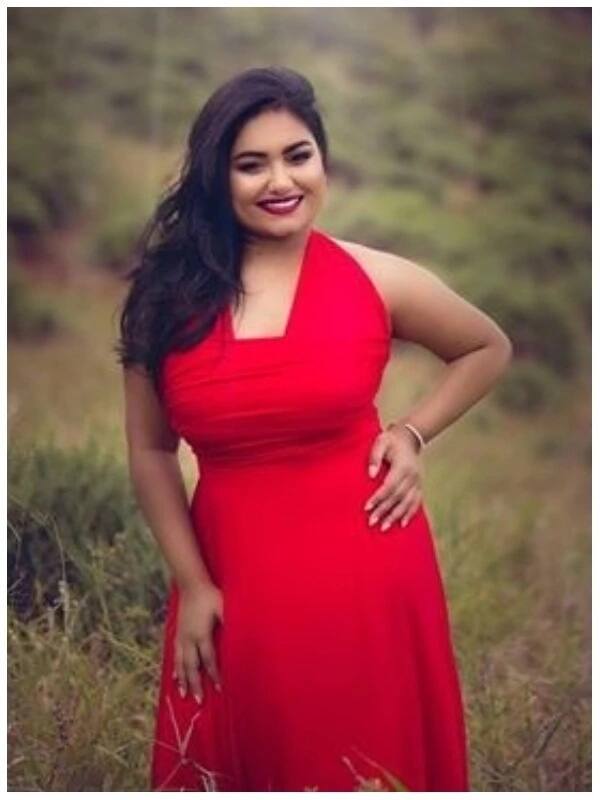 The aspiring Hollywood star faced constant rejection and haters, who told her time was not in her favour.
But, she decided to push through and continue to chase her dreams. All she needed was to have the right people in her life.
"Align yourself with people on the same mission as you and success will be inevitable", she said, adding "It did not matter what the bottom looked like because I had my eyes firmly set on my goals and I knew that, I was not going to give up until my dreams became a reality."
Sukreem took part in The International Arts Talent Showcase auditions at the Durban Playhouse Theatre earlier this year.
The 28-year-old had the honour to audition for the ARTS director Elsubie Verlinden, who selected her for the final round of auditions in Johannesburg.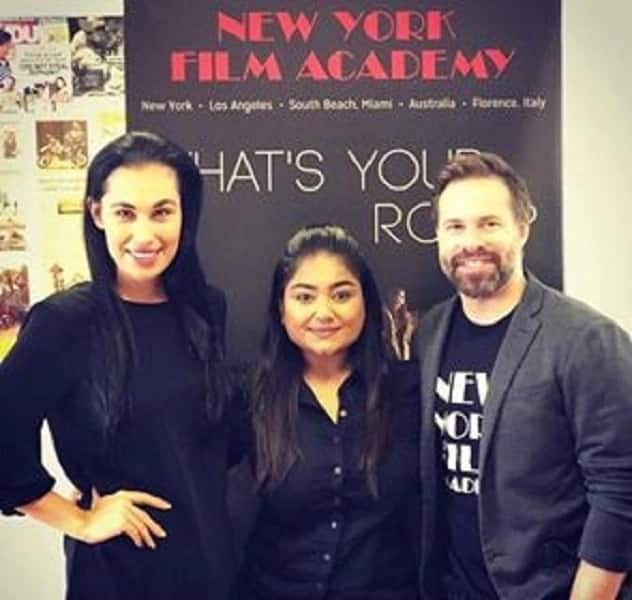 It led the beautiful actress deciding to relocate to Joburg for her career, which she described as the best move she could have made.
She has since been featured in over 19 national advertisements, including a Manhattan Sweets advert.
Sukreem also received the opportunity to travel to the states and compete as a triple threat artist to represent South Africa at the International ARTS Convention in Orlando, Florida.
"I am also preparing to leave to America in July to showcase my talent to Directors, producers and talent agencies from across America. I had the opportunity to audition for Tyler Perry Studios casting director, Rhyvann Drummer, The junior producer for the Steve Harvey Show & Gospel Singer Nate Butler, Blaze Johnson from the Voice America and Kim Myers-International Talent Scout and Director of the Arts International Showcase", she told Briefly.co.za on Wednesday.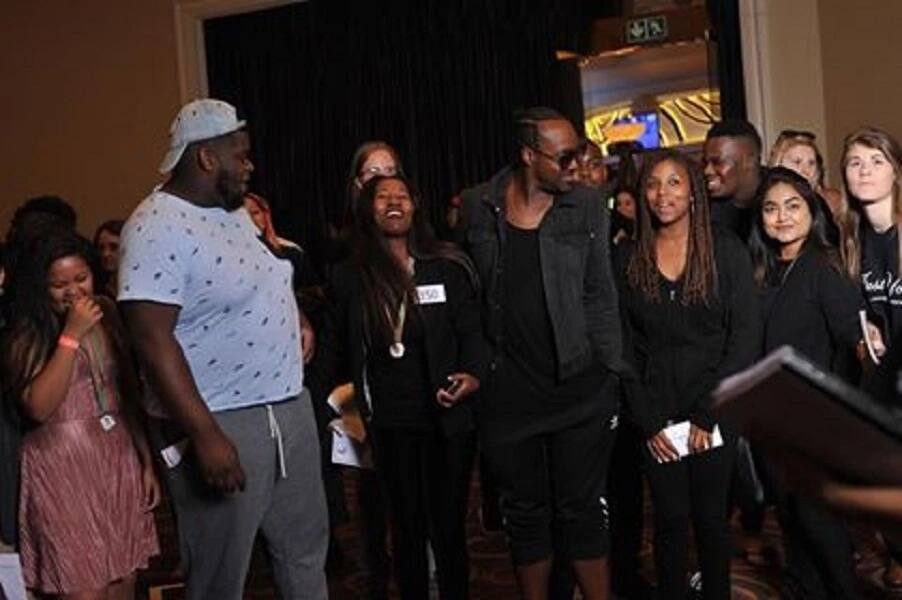 "This has been my dream for the past 25years, I have worked hard to make it thus far and I would appreciate having the communities support to make my international dream possible", she concluded.
The competition closes on 25 May, and with the help of South Africans her life can be changed forever.
And, she decided to give back to her community by hosting her own competition. The cell phone number that sends the most votes in, would win a three-night trip for four people.
All you have to do is vote for Neresha by SMSING "004" to the number 35224, SMS's cost R3.00 and free SMS's do not apply. Voting is unlimited.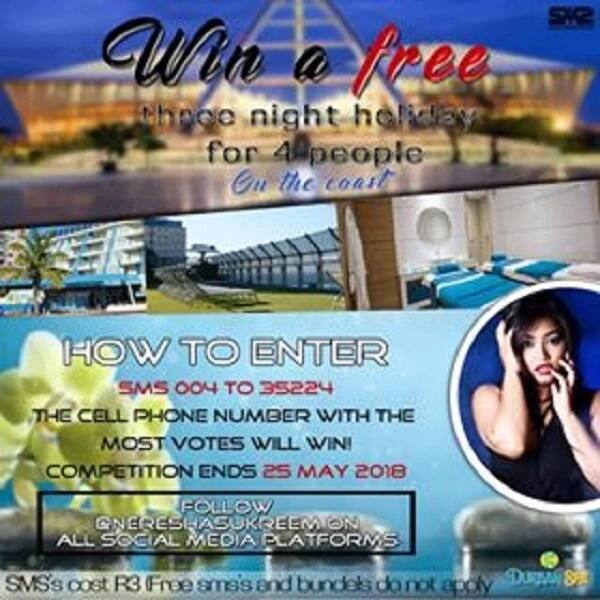 Do you have a story to share with us? Inbox us on our Facebook page and we could feature your story.
To stay up to date with the latest news, download our news app on Google Play or iTunes today.
Watch Mzansi's billionaires in the video below from our Briefly - South Africa YouTube channel.
Source: Briefly.co.za