- President Cyril Ramaphosa said the State Attorney took the decision to pick up the tab using the provisions of the State Attorney Act.
-DA states that financial accountability be incurred by Zuma as a private individual due to allegations having nothing to do with his job as the then MEC for economic development
- Ramaphosa promises to provide the legal basis for sponsoring Zuma's litigation and only pay back the money if found guilty
PAY ATTENTION: Click "See First" under the "Following" tab to see Briefly.co.za News on your News Feed!
DA chairperson James Selfe will be heading to the high court between today and Monday in an attempt to hold Jacob Zuma accountable to pay back the R15.3m legal bill he racked up from his criminal charges.
Briefly.co.za learned from reports by Business Live that President Cyril Ramaphosa stated that he had come to an agreement with Zuma that the State was to pay the costs of his legal fees for his criminal case and only upon Zuma being found guilty would he be liable to repay the money.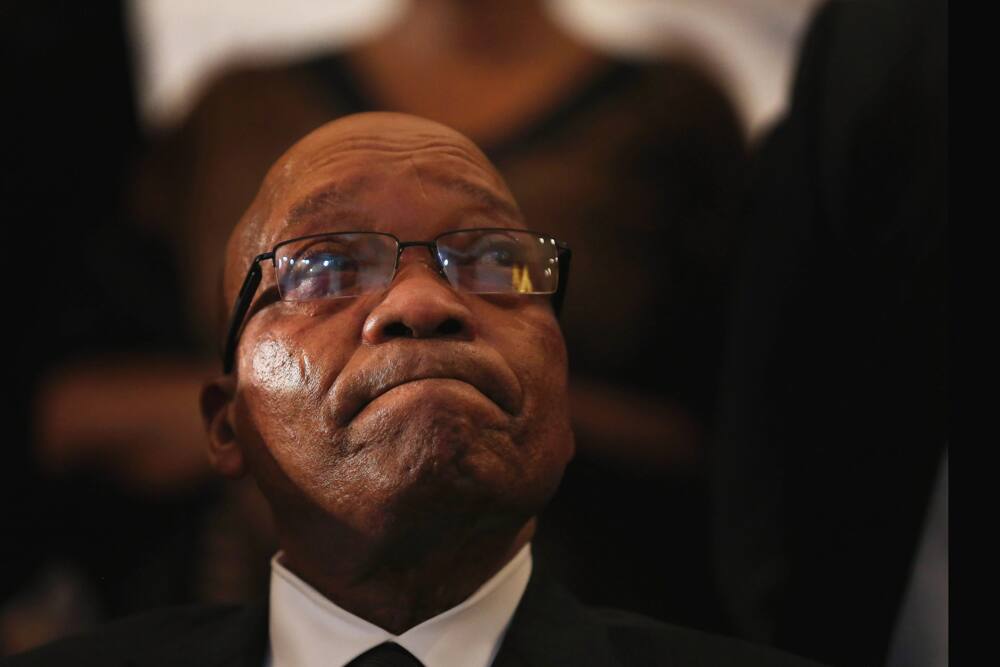 Zuma is facing multiple charges relating to fraud, corruption, money laundering and racketeering. The Democratic Alliance argues that it wants the money spent on Zuma's legal fees paid back to the National Treasury, given that the state attorney did not have the authority to pay for his legal bills.
Selfe stated, "I deny that either of these provisions authorises the state attorney or the president, or any other public official for that matter to decide to impose on the state the obligation to pay for Mr Zuma's personal legal costs, conditionally or otherwise."
"The public interest demands that such charges are prosecuted and met to ensure public accountability, the promotion of good governance, and the protection of the rule of law," said Selfe.
READ ALSO: Maimane speaks out on Ramaphosa's first 100 days in office and calls them "underwhelming"
The DA argues that government should have no legitimate interest or concern in the conduct of a defence against criminal charges.
Check out and subscribe to – Briefly South Africa's YouTube Channel where you can see videos such as this tongue in cheek look at ways to be an African President, or king.
Do you have a story to share with us? Inbox us on our Facebook page and we could feature your story of follow our editors on twitter by following @BrieflySA
To stay up to date with the latest news, download our news app on Google Play or iTunes today.