Editor's note: A woman, Janine Combrink, had a terrible experience with a local panel beater company after her car suffered damages as a result of a storm, so she send Briefly.co.za a letter to share her story.
PAY ATTENTION: Click "See first" under the "Following" tab to see Briefly news on your News Feed!
We had a storm and had a lot of damage on our car. To cut a long story short we had to use insurance company which is registered in town as per insurance company. We had the car there and waited almost 4 months before we could get the car.
They said that they could not get a supplier to supply a windscreen for our car which took more than 3 months, which is utter nonsense as I called windscreen companies and it takes max 7 days.
Then they didn't want to release the car as the sun visor clip was not working which they only saw the Monday. So I started doing my own investigation as to why it is taking so long.
The car has been by Imperial Bodyworks since 29 January as there was water in the car & windscreen smashed from the tree that fell on top of the carport.
We went back 2nd Feb to go find out if all is in order. To our biggest shock we were told by the receptionist that nothing was done as she is waiting for the broker to contact her. Even though I gave all details 29 January.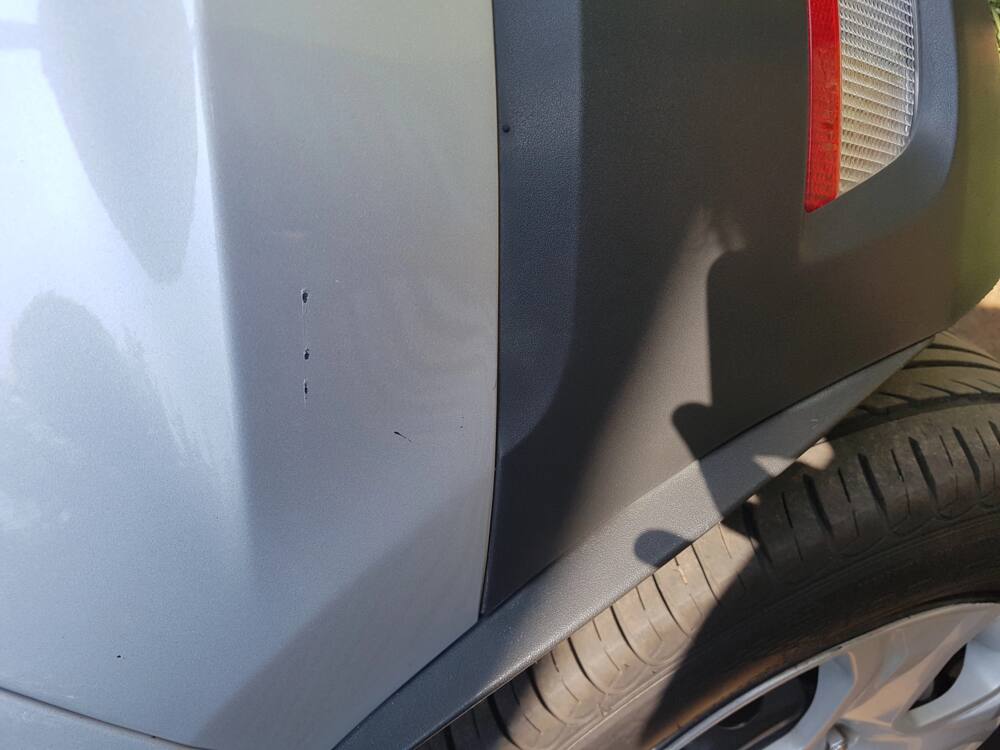 READ ALSO: Real Rich Kids of South Africa: A look at the lavish life of Nape Pasha
My husband got upset as it is totally unacceptable and the water is going to let the car smell and the carpets will be mouldy.
We contacted the broker and explained what happened. The next moment the owner calls and says that they will send through a quote to the broker.
The approval was done 9 February. So from February till 6 March nothing was done. The first order to Ford was only done 7 March for the roofing. 8 March Ford dispatched the goods. 2nd order to Ford was done 22 March for the moulding and the same day it was dispatched.
I went to see them the 29th March where there was nothing in the car only a steering wheel & was then told that they cannot get a windscreen from any supplier as they phoned around. I told them that we needed the car by the following week the Wednesday 4th April which I was then told we would get the car as it would be ready.
We go to them the next week and get told again that they still can't get a windscreen. We are now seriously running out of patience when we again went back 12 April. We had to keep on asking what was going on as they ignored the brokers calls and emails.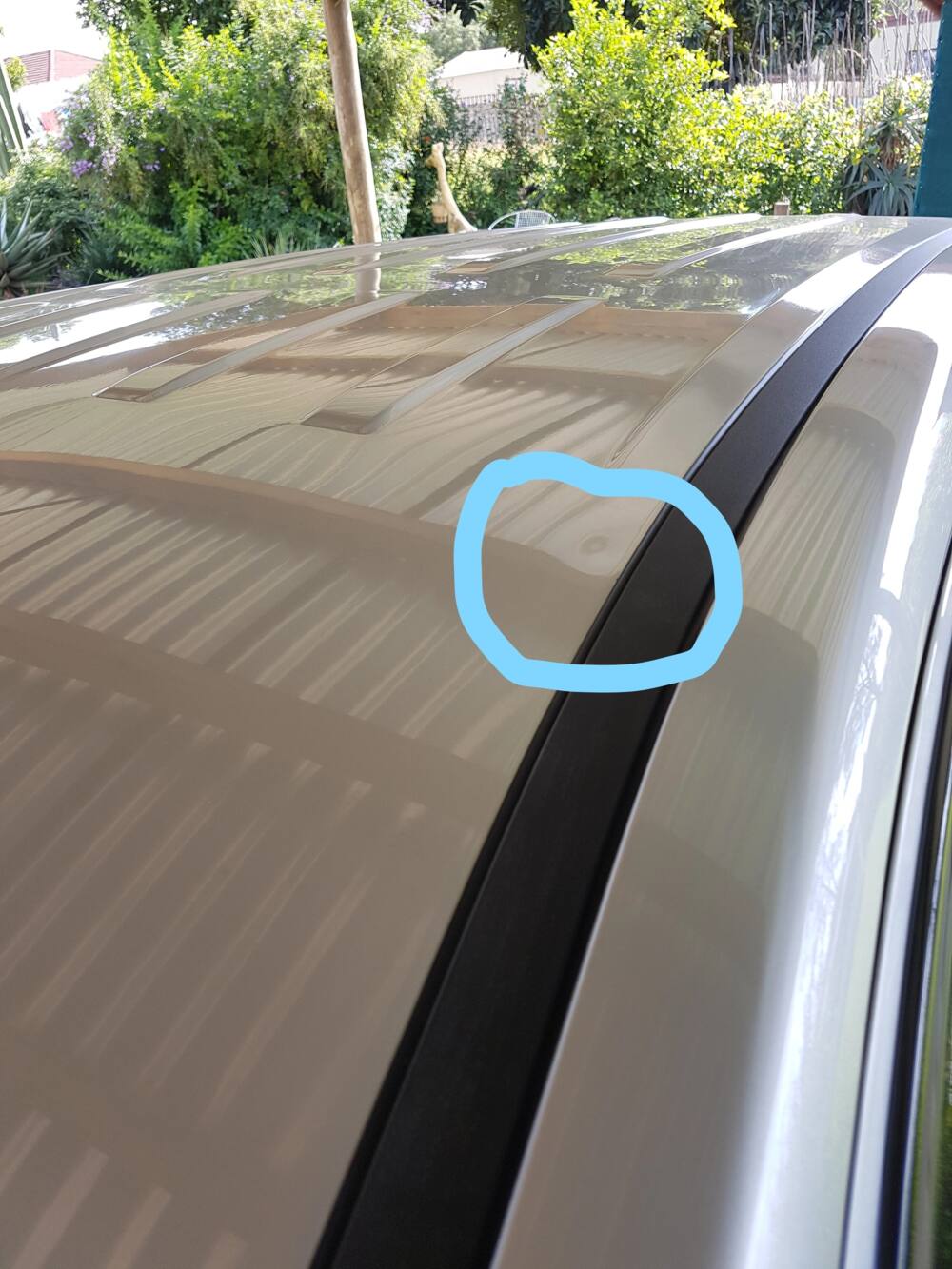 We were just fed up after months of lies and when we walked in again to demand answers. so that's when I did the investigation and gave my feedback to the broker.
But the day we actually lost our cool after months of lies the owner herself tells me I must not dare to be rude & shout at her and calls security to remove me from the premises and I get called a racist (owners are indian & we are white).
We asked the husband what was happening with the car and he just shrugged his shoulders and said not his problem as he is not the manufacturer but our car must stay there for a sun clip visor that is broken. Pathetic.
Is this how customers get treated when a company is in the wrong? We then called the broker and quickly we received the car. Not sure how they cleaned it as the glass was still on the seat and in the middle and on the dashboard, not even wiped off.
Polish on the chair inside the car & on my back window on my advertisement which blocked it and you cannot see through the back window. We saw all the scratches and bumps. The worst is the scratch marks are so deep that they just touched it up with a paint brush thinking that we stupid and won't notice.
I was not happy with the service and placed on Facebook (Expose – bad products- Bad service-scams-South Africa) about the bad service we received. I now receive a letter of demand that the owner is claiming money as his reputation is down the drain but we are sitting with a car that is damaged and not fixed properly.
I then see that Imperial Bodyworks advertises our car on their Facebook page saying that the car is in it's original state showing our number plate and everything.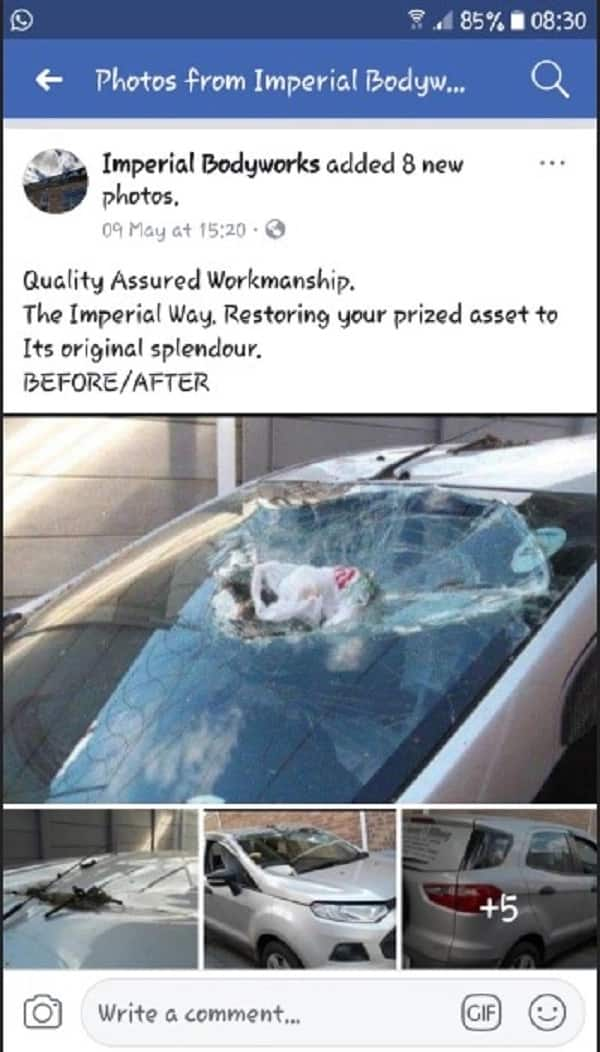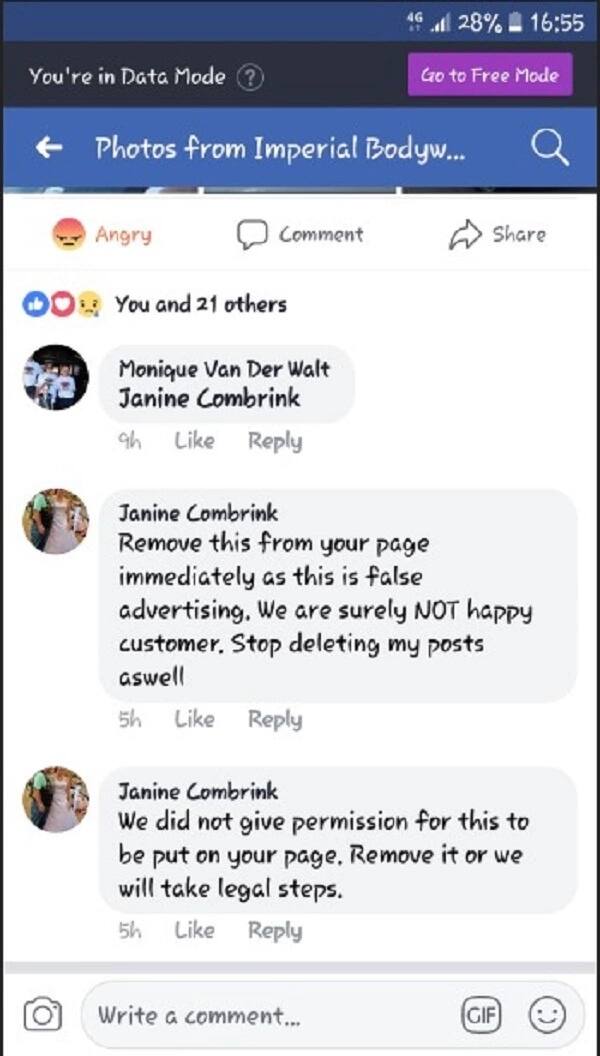 I called and told them to remove the stuff from Facebook as we are not happy with what has happened and most definitely not happy customers and we gave no right for our car to be advertised on social media as it is false advertising.
Is this how panel beating companies work that it is ok for them to keep customers cars and lie to them and then still damage the car and give back and expect customers to be happy? This is not on.
They need to be exposed for what they are doing. We get called at 07:17 in the morning by Jessica wanting feedback. Seriously that time of the morning knowing we are not happy with them.
Disclaimer: The views and opinions expressed here are those of the author of the letter and do not necessarily reflect the official policy or position of Briefly.co.za. Despite numerous attempts to get comment from Imperial Bodyworks, by the time of publishing, no comment was given.
Has anything similar happened to you? Send us a message on our Facebook page and we could feature your story.
To stay up to date with the latest news, download our news app on Google Play or iTunes today.
Top Model South Africa: 5 Things You Didn't Know About Melissa Magiera