- 64-year-old Kumari Chetty won r1.7 million on a slot machine at Golden Horse Casino
- She lost her son 2 years ago and says's that the casino is her escape
- Kumari previously won R100 000 which she used to pay-off her house, but this will change her life
PAY ATTENTION: Click 'See First' under 'Following' tab to see Briefly news on your news feed.
Kumari Chetty had no idea that her life was just about to change by putting a R5 coin into a slot machine.
Winning R1.7 million what do I do with it? This is a question a 64 year old pensioner is asking herself after hitting the jack pot at a casino.
Golden Horse Casino in KwaZulu-Natal was where Kumari Chetty of Pietermaritzburg won her fortune.
She became an instant millionaire and not only that, she is the biggest winner at any Tsogo Sun Casino countrywide, reported SowetanLIVE.
Briefly.co.za learnt that it only took one R5 coin to make Kumari one of the richest gogos in the country.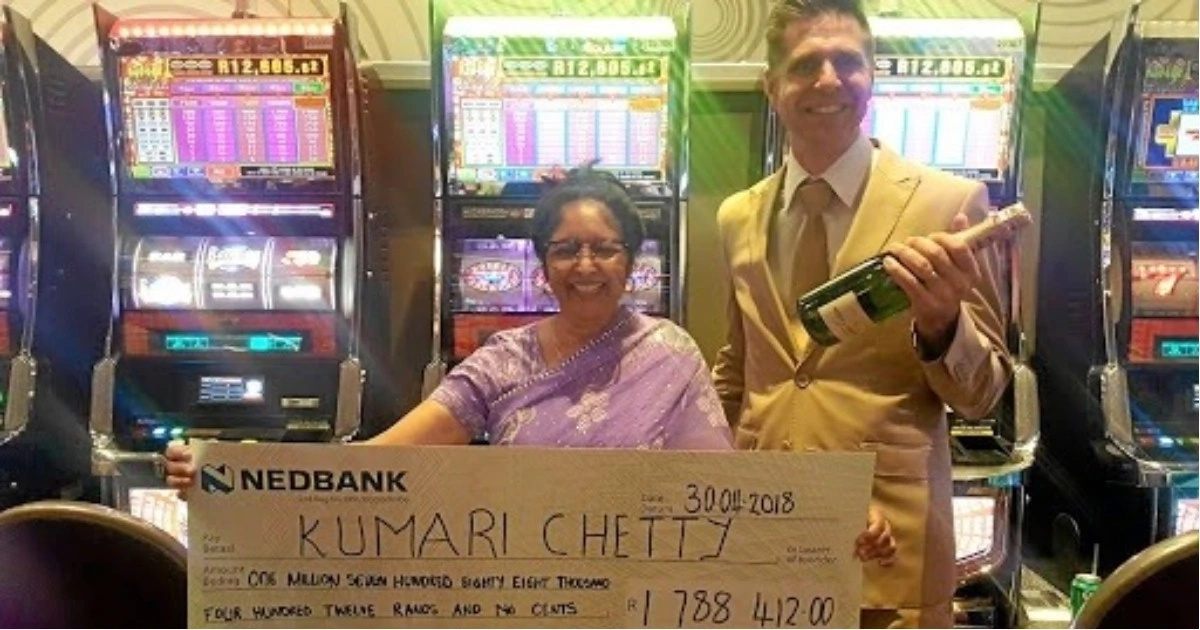 When Kumari was asked what she was going to do with the money, she replied that at the moment she has no plans as she is blessed to have everything she needs.
Kumari said she has all the intentions to use the money it's just that winning the money was not planned.
This is not the first time luck has come her way. Kumari's biggest win, at the same casino, prior to this, was R100 000 which she used to pay off her house.
Rudi Smith, the casino's slot manager said that the Mrs Chetty unexpected visit to the casino had a turned out to be an excellent bet her. The casino is really happy for her.
READ ALSO: Hope for new generation: 4 kids use spare time to help community
The reason for Kumari frequenting the Golden Horse Casino, is two years ago she lost one of her children. The death of her son led Kumari to the casino where she found it a distraction from her pain. She calls it her "escape home".
In her interview, Kumari explained the loss of her son two years ago and that the casino was a place where she could escape all the stress she was feeling.
She thanked Golden Horse Casino for providing a place where she felt safe. Even though she might lose sometimes, she had a feeling to carry playing.
Watch the Top-5: How to be an African president - detailed guide and other videos on Briefly South Africa's YouTube channels.
Do you have a story to share with us? Go to our Facebook page and leave a comment.
To stay up to date with the latest news, download our news app on Google Play or iTunes today.