- Colin Henley celebrated his 90th birthday by jumping out of a plane
- His grandaughter is extremly proud of his fearless will to live and was right by his side
- Colin fell 9000 feet over the Western Cape and he would do it again in a heartbeat
PAY ATTENTION: Click 'See First' under 'Following' tab to see Briefly news on your news feed.
Colin Henley was eighty years old the first time he decided to skydive. As if that was not enough to tick of his bucket list, Colin decided to do it again! This time it was to celebrate his 90th.
Proving to everyone, with this been his third jump, that Colin is a "very young" 90.
This 90-year-old grandad comes from Cape Town and wanted to celebrate his birthday looking down at Cape Town from the skies above, reported the Good Things Guy.
The amazing pictures taken proves that Colin had absolutely breath taking views from above.
Briefly.co.za learnt that Hailey Donald, Colin's granddaughter, posted the amazing pictures. To these she added a beautiful heartfelt message to her very young at heart Grandad.
She expressed how proud she was of his fearless bravery and his passion to live. She also went on to thank Extreme Scene for making her grandfather's jump possible.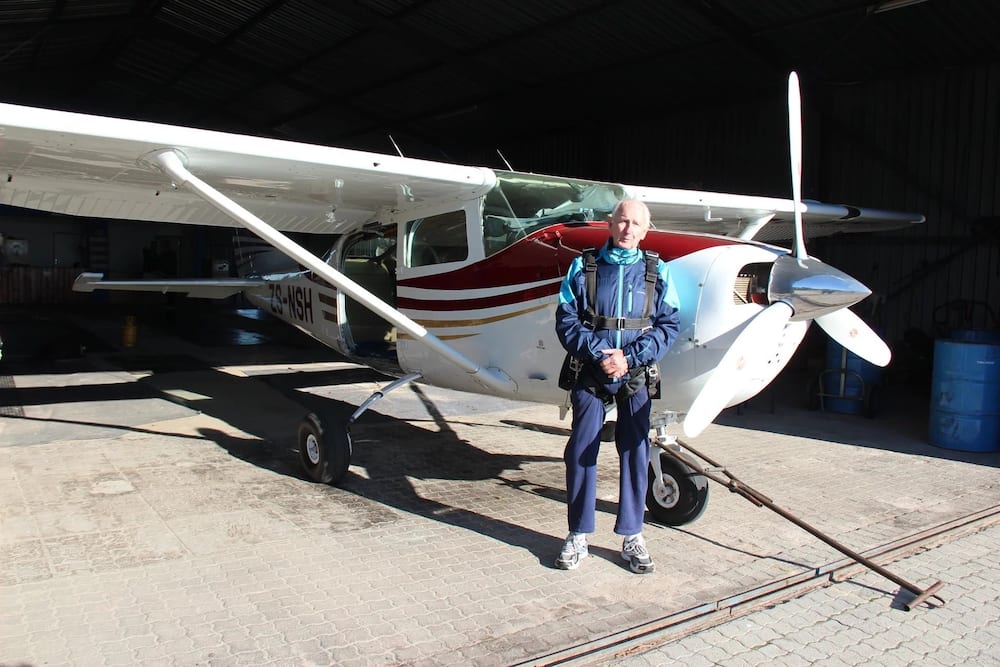 It's a great privilege and honour Grandpa, so much love and respect for you and your love of life. Happy Birthday."
Should you be brave enough to experience what Colin did, Extreme Scene offers Tandem Skydiving in Cape Town.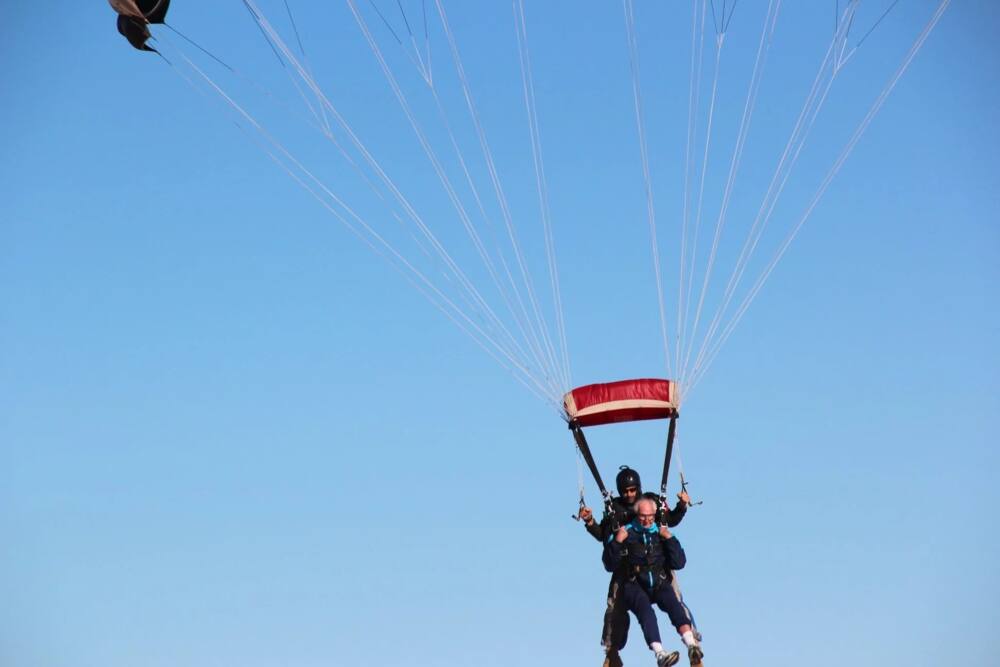 It will give you the 'moment to remember' opportunity to experience the magnificence of the Western Cape in a novel and unique way. It also has one of the most beautiful Drop Zones in the world.
The skydiving centre is just 40 minutes drive from from Cape Town. It takes you on a beautiful adventure wich overlooks the West Coast while you fall 9000 feet.
READ ALSO: Fairy godmother Ntsiki Mazwai helps renovate Soweto school library
It seems that when you have nothing to lose, is when you start living. Like Colin, many 90+ people live their best life in their last years.
The 90-year-old has no fear and it is something extremely refreshing to see. Colin reminds us to live life without boundaries.
Watch the Top-5: How to be an African president - detailed guide and other videos on Briefly South Africa's YouTube channels.
Do you have a story to share with us? Go to our Facebook page and leave a comment.
To stay up to date with the latest news, download our news app on Google Play or iTunes today.