- Love is not picky when it comes to setting up two souls, it does not stare itself blind against age
- These couples may be years apart in age, they are connected on a deeper level
- When looking at the couples who disregard age so easily, it is hard not to believe that love is blind - but in a good way
PAY ATTENTION: Click "See First" under the "Following" tab to see Briefly.co.za News on your News Feed!
When love comes knocking on your door, will you turn it away? What if the person standing on the other side of the door is 15 years older than you?
Sometimes the perfect person for someone doesn't look like handsome prince charming or beautiful Belle, but it's still real.
And sometimes a person's soulmate is nestled inside the body of a much older person. But an age difference does not make a true connection less real.
24-year-old Politics student Dee found true love with John, a man who is 35 years older than her. And despite most of Dee's family disapproving their relationship, the couple is very happy.
READ ALSO: South African actor Lemogang Tsipa lands his second big Hollywood role
Dee's mother is happy for the two because she can see that her daughter is in love and happily so.
The young woman can't think of anyone else she'd rather spend her life with. She also says John gives really good cuddles - and we all know the importance of a good cuddle.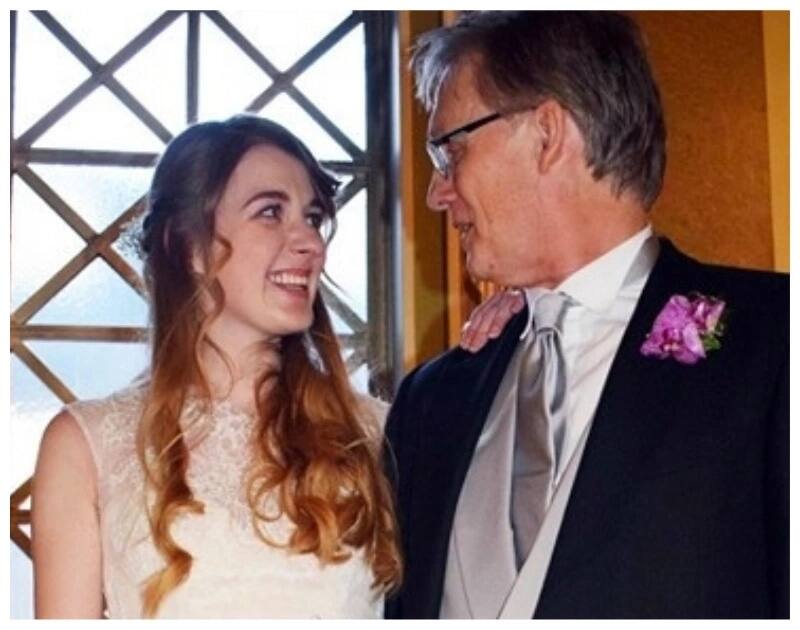 Dee stated: "Age doesn't matter if two people really care about each other."
And if the couple is truly happy, who can tell them they're wrong?
Dee and John are not the first or last couple to find love and happiness regardless of age. There are many famous couples that show us that age is absolutely irrelevant.
READ ALSO: Mbo Mahocs lands "cheeky" role on hit SA soapie, Scandal!
Take a look at some of these couples:
Beyoncé Knowles and Jay Z
Beyoncé's husband Jay Z is 12 years older than her, but the two look crazy in love. The couple have been married for 10 years and have a baby girl and twin boys together.
Blake Lively and Ryan Reynolds
Blake Lively - known best for her role in Gossip Girl - and Deadpool's Ryan Reynolds got married in 2012. the couple have an age gap of 11 years, but you'd be hard pressed to find a more happy-looking couple. They have two daughters together.
READ ALSO: Tumi Morake turns the other cheek as Bonang boycotts her show
Matthew McConaughey and Camila Alves
Matthew and Camila are one of Hollywood's favourite couples. Despite an age gap of 14 years the good-looking couple are very much in love. They also have 3 kids together - a very happy family.
George Clooney and Amal Clooney
George and Amal is a power couple that proves that proves that age doesn't matter one bit when you really love someone. The couple is 17 years apart but got married 5 years ago and are still very much in love. They also have twin kiddies.
READ ALSO: Da L.E.S gives us a glimpse of the good life while on holiday
Donald Trump and Melania Trump
The controversial president of the USA, Donald Trump and his lovely wife Melania have an age difference of 24 years, but have been married for 13 years. Surely, they have a deeper connection than their age. The couple has one child together.
These couples are inspiring in how they looked deeper than the skin and age of their partners and found love stronger than expected.
Watch the Top Model South Africa: 5 Things You Didn't Know About Melissa Magiera video and look at what else is going on at Briefly South Africa's YouTube channel.
Do you have a story to share with us? Inbox us on our Facebook page and we could feature your story.
To stay up to date with the latest news, download our news app on Google Play or iTunes today.