- Amanda Ngqoleka graduated from the university with a BSc Chemistry and Chemical Technology degree
- Despite losing her mother at a young age Amanda achieved her dream of working at Engen
- She wants her success to motivate the youth of South Africa to work hard and achieve their own dreams
PAY ATTENTION: Click "See First" under the "Following" tab to see Briefly.co.za News on your News Feed!
Amanda Ngqoleka is a confident young graduate of the University of KwaZulu-Natal. Her own success is a motivator to other young people in South Africa.
Despite facing numerous challenges in her life, Amanda turned her life into an example for others.
Amanda wants the youth of South Africa to know they can rise above their situations. They shouldn't let others or their situations define them, they must define themselves.
She wants them to look at her life and see that they can build their own future.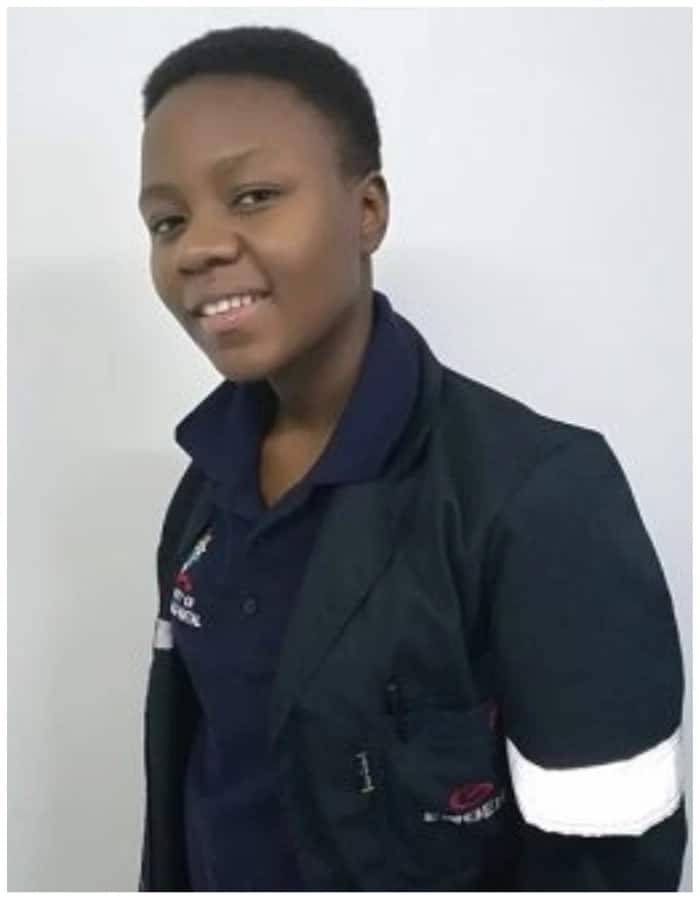 READ ALSO: Little Anje needs Mzansi: Rare condition could cut girl's life short
She feels that South Africa's youth have to take responsibility for their futures. The must seek out opportunities and then work hard on their dreams.
Amanda wasn't always the confident and self-assured young woman she is today. She had a difficult childhood.
Her mother passed away when she was still in primary school. She had to live with different family members and her life was chaotic.
Amanda had to move around a lot and attended different schools - a difficult situation for any child.
In grade 10 Amanda's life changed for the better. Her science teacher introduced her to the Engen Maths and Science Schools programme.
READ ALSO: Photographer pays tribute to South African mothers in stunning images
She fell in love with science and was motivated by how well her fellow students were doing.
The classes changed her life. It took her from being someone who found it difficult to believe in herself all the way to a person always tries to be her best self.
Amanda worked very hard and matriculated from Ndyebo Senior Secondary School. She was awarded a bursary to study further.
At the University of KwaZulu-Natal she worked even harder - and was at the top of her class.
The proud young woman wants to use this achievement to inspire others.
Amanda stated that she was technically a 'lost case', but thanks to her hard work she accomplished more than she would have dreamed of as a child.
READ ALSO: World Cup fever: Hairdresser clips out famous footballers' faces on people's heads
The young woman feels that her achievement is proof that anything is possible if you're serious about your future.
She graduated from the university with a BSc Chemistry and Chemical Technology degree.
Engen is certainly impressed with Amanda. The company's Talent Supply Specialist, Nokulunga Mjwara, said that her accomplishments are exactly what they love from students.
Achievements like Amanda's mean that Engen's Maths and Science Schools programme makes a difference.
Amanda now works in Durban at Engen's Lubricants Supply Chain division.
It is a dream come true for her to be working at Engen. She wanted to work for the company ever since she earned her bursary from them.
READ ALSO: Proudly South African: 5 Local fashion brands that are dominating streetwear in SA
Amanda still has a lot of work ahead of her, and dreams to achieve.
She wants to feel like she's making a change in her community. She wants to leave the world a better place.
Watch the Animated Joke: When Heaven becomes a crowded place and take a look at what else is going on at Briefly South Africa's YouTube channel.
Do you have a story to share with us? Inbox us on our Facebook page and we could feature your story.
To stay up to date with the latest news, download our news app on Google Play or iTunes today.
Source: Briefly.co.za