- After evictions in March, members of the Mfuleni community were forced to build a big shack
- The "super shack" now houses at least 200 people
- The living conditions in the shack is extremely poor
PAY ATTENTION: Click "See First" under the "Following" tab to see Briefly.co.za News on your News Feed!
A "super shack" has been erected in Mfuleni, Cape Town. According to a report by IOL News, there lives at least 200 people inside this shack.
The land invaders who built the "super shack" said they did so because it will act as protection against removal attempts.
One of the Mfuleni community leaders, Gcobani Ntilashe, stated that these people did not build the shack because they wanted to. These people have nowhere to go. They don't want to upset anyone or make trouble.
READ ALSO: Football legends reunite at Russia 2018 opening ceremony
The shack was built after evictions in March. The people felt a big shack with many inhabitants would be safer - safety in numbers.
Ntilashe also said that the people came together so they can fight together, as well as not be homeless.
Briefly.co.za learned that the "super shack" is home to people of ages ranging from 10-months-old to 59-years-old.
When the people were evicted, they lost all their property, so they had to collect what they could locals put together this big shack.
READ ALSO: Russia teaches their train conductors on how to smile more to visitors
One of the inhabitants of the shack, Nomakhwezi Ndabeni, said that they are not really safe in the shack. There is always the danger of someone trying to rob them and some people enter the shack drunk.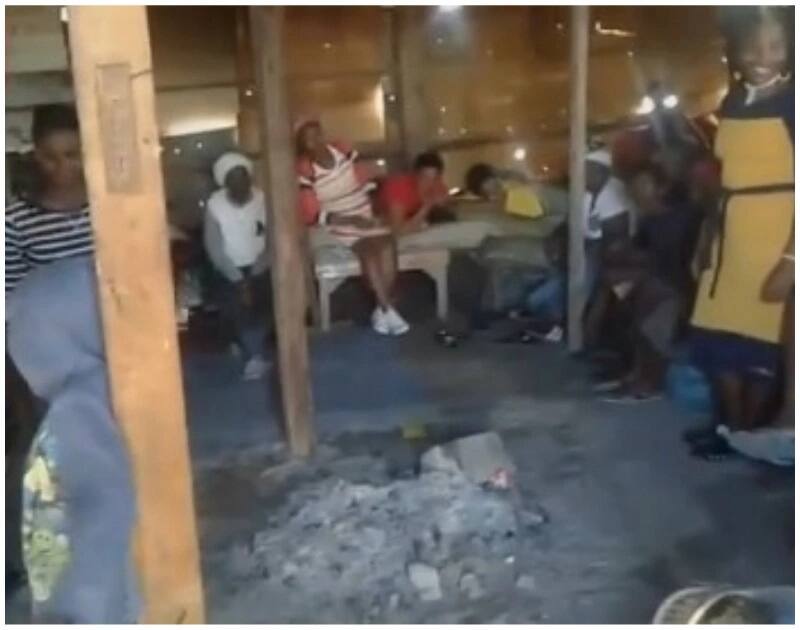 READ ALSO: Meet Iago Marçal: The Comrades dancer who went viral
Some of the inhabitants are very sick and there is a pregnant woman staying there as well.
Life in this shack is not pleasant. It becomes crowded at night when people or their job searching. People are forced to sleep on the cold floor, in the dust and sand.
The inhabitants have to visit the clinic regularly because infections and diseases spread easily while living in such a crowded place.
READ ALSO: ANC Johannesburg to cough up R270 000 or lose Luthuli House
Jean-Marie de Waal, spokesperson for Cape Town, stated that they will go on acting against illegal landgrabbers, no matter what the land is being used for.
Thulasive Twalo acts as lawyer for the people forced to live in the "super shack" and will be in court on the 20th of June about the matter.
Do you have a really good story to share with us? Message us on our Facebook page and we could feature your story.
To stay up to date with the latest news, download our news app on Google Play or iTunes today.
Watch the hilarious Chike Decided to Open a Zoo Animated Video and head over to Briefly South Africa's YouTube channel for more funny videos.