- Three men interviewed for the mistakes they have made, had such inspiring messages, that a three-part series in being written about them
- Thusyaone Letsholo, a convicted murderer, is the first man to be featured in the series
- Letsholo tells youth to focus on books because education and information are the maps of life
PAY ATTENTION: Click "See First" under the "Following" tab to see Briefly.co.za News on your News Feed!
In a focus on Youth month and youth in general a local newspaper visited a correctional facility to interview some of the youth incarcerated.
Two convicted murderers and one gang member had such inspiring stories that Krugersdorp News has decided to feature each story in a three-part series.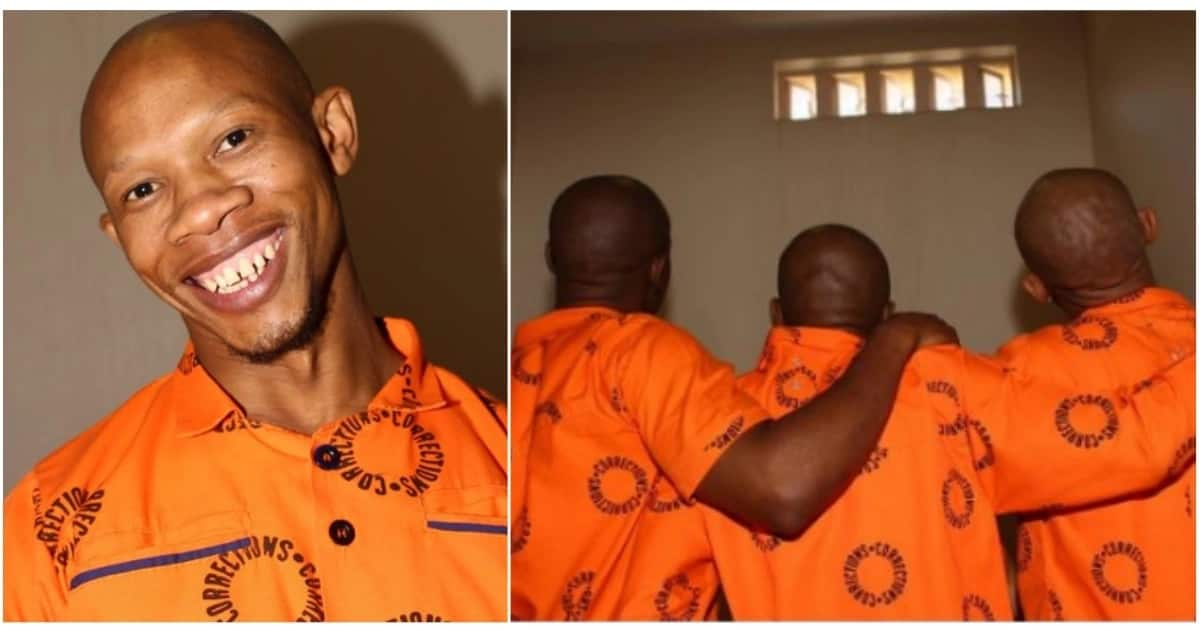 Inmate Thusyaone Letsholo was the first man featured, and his story comes with a very strong message for the youth of South Africa.
This young man speaks of the desolation of prison, of the fear and loss of self in a prison.
He adds that he has lost all belief in the fact that there is good in the world after what he has encountered while in prison.
The experiences he describes of prison life are chilling and those alone should act as a massive deterrent to anyone considering a criminal act.
READ ALSO: Inspiring woman's life and wise words motivate others
Letsholo ended up in prison after he killed his girlfriend's cousin. When speaking about the incident he speaks about how his usually mild-mannered approach to life went out the window at one family function. He knew his girlfriend's cousin had been abusing her. For a long time he kept quiet and tried to just be a support. But one day, he arrived at a family gathering and he could see she had been hurt again. This proved too much for Letsholo and he stabbed the cousin.
"She was finally rid of him. He was dead."
What followed was a massive reality check for the young man as he found himself in a cell with hardened criminals.
Letsholo has served three years of his sentence now and he has some advice for the youth out there.
Talk about your problems.
He said that he didn't realise how much the beating of his girlfriend had infuriated him until that day when he snapped.
Accept your mistakes and move on.
He says he has learned to look forward and not back, to see how he can learn from his mistakes.
"Focus on books to escape the madness you are in".
He encourages youth to get educated because information is the map of life.
Always be patient.
He encourages youth to remember that in every darkness, there is always light
Letsholo wants to open a chess club when he is free and to use that platform to tell people his story and hopefully help them to walk wisely through life.
Do you have a story to share with us? Inbox us on our Facebook page and we could feature your story.
Heaven joke on Briefly Cartoons! Imagine that one day it was decided that only people who had had a really bad day in the day they died could go to heaven. There was a huge line before the gates of Paradise, as Saint Peter asked each man about his day. Click "Play" to know the punchline of this heaven joke.
To stay up to date with the latest news, download our news app on Google Play or iTunes today.
Source: Briefly.co.za