- The City of Tshwane has a backlog of 200 000 RDP houses owed to beneficiaries
- According to the MMC for housing and human settlements, Mandla Nkomo, this is due to corruption of the RDP waiting lists
- There are plans to work through the corruption and benefit those who really need it
PAY ATTENTION: Click "See First" under the "Following" tab to see Briefly.co.za News on your News Feed!
According to a report by The Citizen, the Tshwane waiting list for RDP housing is corrupt and hazy.
Because of this young people and informal settlement inhabitants received RDP houses instead of those on the list.
There is a backlog of more than 200 000 houses owed by the City of Tshwane. Mandla Nkomo, MMC for housing and human settlements, stated that the DA administration office realised the waiting list was very strange when it took over from the ANC.
READ ALSO: BURN SURVIVOR INSPIRES TWITTER WITH HER POSITIVE APPROACH TO LIFE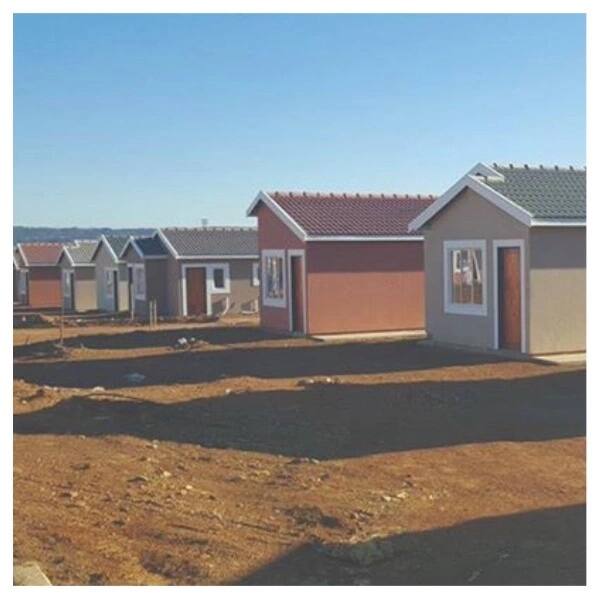 READ ALSO: ANC stalwart warns Ramaphosa about dangers of land expropriation without compensation
There were names of very young people on the list - a dead giveaway that something wasn't right with the list.
People as young as 19 and 21 years were on the same waiting list as those who applied for housing in 1996. This is clearly a sign of corruption, and a diversion from the original waiting list. You cannot have a person who was born in the '80s on the same waiting list as those who applied for housing in 1996.
Briefly.co.za learned that the City if Tshwane can build 3 500 RDP houses a year. The DA is trying to clear away the corruption of the list so it can benefit those who need it most.
Nkomo also said that the ANC ignored the RDP waiting list. They handed houses to inhabitants of informal settlements, instead of it going to the actual beneficiaries it was meant for.
We need to take care of our senior citizens and disabled people first. Young people should go to schools and one day build their own houses.
READ ALSO: Lady, 24, in relationship with 60-year-old man, says it's all love
The City of Tshwane plans to start with serviced stands in Hammanskraal, Mabopane, Rama City, Refilwe, Gatsebe, Zithobeni and Kapanong.
Furthermore, the city plans 4 rental structures to be built - the Sunnyside Apartments social housing project, the Townlands social housing project, Timberlands social housing project and Chantelle EXT 39.
The City of Tshwane has seen the sprouting of 180 informal settlements thanks to the heavy backlog of the RDP waiting list.
Late Nelson Mandela started the RDP projects to give homes to those in need, but corruption and mismanagement has seen a lot of it go to the wrong people.
How do you feel about the state of RDP housing lists? Let us know on our Facebook page and we could be sharing your views and thoughts.
To stay up to date with the latest news, download our news app on Google Play or iTunes today.
Watch the hilarious Animated Joke: Lady In a Grocery Shop and head over to Briefly South Africa's YouTube channel for more awesome videos.
Source: Briefly.co.za