- A loving dad doesn't mind embarrassing himself to help raise money for his sick daughter
- The 45-year old dad dresses in a wedding dress and makeup to attract attention from strangers in the hope that they will donate money
- Despite looking silly, the man has managed to raise more than R30 000 so far
PAY ATTENTION: Click "See First" under the "Following" tab to see Briefly.co.za News on your News Feed!
A dad decided to put on a wedding dress and makeup in an effort to raise money for his sick little girl.
Guo Anquan doesn't care if he looks ridiculous or silly, he just wants to help his daughter. Guo goes to a public square in the Sichuan city of Zigong every day and asks for the kindness of strangers.
In 2013, Guo's daughter was diagnosed with leukemia when she was only four years old. Guo spent all his savings to pay for her treatment.
READ ALSO: Aliou Cisse disturbed by making news as only black coach at World Cup
Guo was eventually forced to start borrowing money. After eight rounds of chemotherapy, the cancer went into remission.
READ ALSO: 'We're happy': Man shares what it's like being married to a stripper
Sadly, the cancer returned at the beginning of 2018.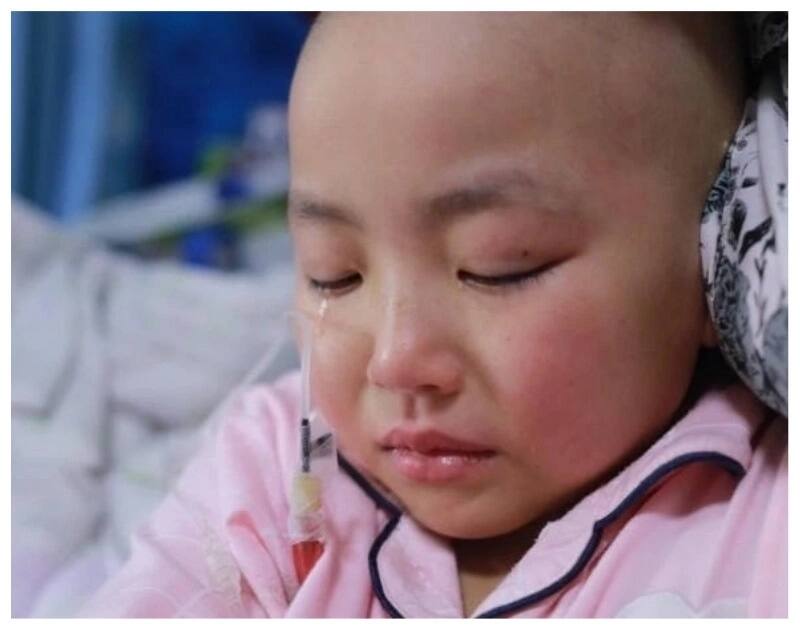 The carpenter is now asking for help from strangers; he does not have any more money left and is already in debt.
So, 45-year-old dad puts on the white wedding dress and red lipstick and hopes strangers will look kindly on him.
So far, he has managed to raise about 16,000 yuan (roughly R33 427) for treatment for his little girl.
READ ALSO: TALENTED MAN UMAR MANUFACTURES BEAUTIFUL BICYCLES IN MAIDUGURI
Guo said he would work for the rest of his life to repay any donations people give him and his daughter.
Anyone who wants to help Guo and his daughter can do so on their GoFundMe page.
Do you have a good (or bad) story that needs to be told? Let us know on our Facebook page and we could be telling your story.
To stay up to date with the latest news, download our news app on Google Play or iTunes today.
Watch the entertaining and informative Top Model South Africa: 5 Things You Didn't Know About Melissa Magiera video and take a look at what else is happening on Briefly South Africa's YouTube channel.