A New York man received the surprise of his life when he opened the hood of his car to try and jump start it.
PAY ATTENTION: Click "See first" under the "Following" tab to see Briefly news on your News Feed!
The man, who hails from rural Hancock in upstate New York, opened his hood to find a venomous timber rattlesnake curled up on his battery.
According to reports, the timber rattlesnake is the largest venomous snake in NY, reaching lengths of 74 ½ inches, which equals more than 1.89 metres.
According to Fox News, the man claimed to be hearing an unusual sound coming from his hood and when he opened it, the snake slithered across the engine to the battery.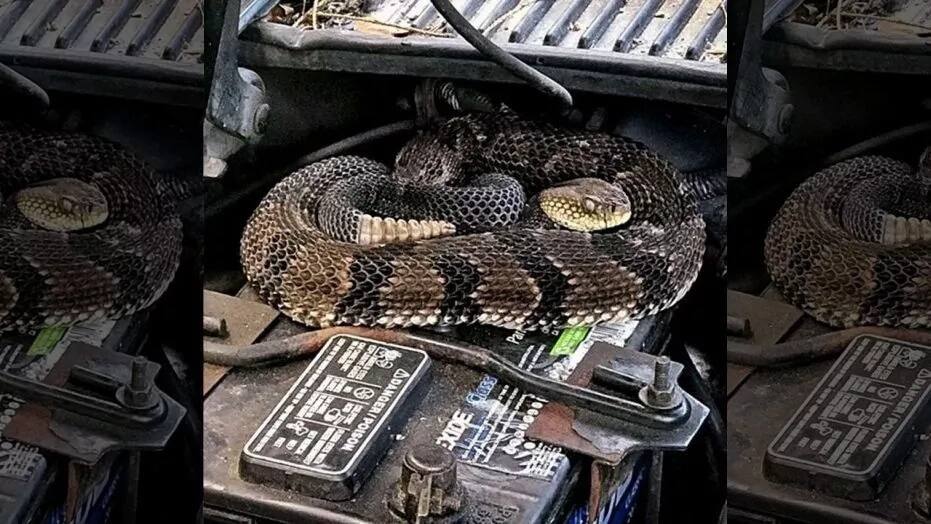 READ ALSO: One man's coffin is another man's curse: Builders freaked out after finding a buried baby coffin
Because the snake is so poisonous, local experts were called in to remove the reptile. Briefly.co.za learned Lt. Nate Ver Hague had to untangle the serpent's tail from the engine while another officer, Mark Vencak, cautiously picked it up.
They released the reptile near several boulders, which they described as being "a much more snake-appropriate habitat."
It is no secret that a lot of people are really afraid of snakes. In fact, the fear of snakes is called ophidiophobia.
As Briefly.co.za reported previously, a policeman was seen running and screaming after his K-9 dog led him straight to a snake.
Do you have a story to share with us? Inbox us on our Facebook page and we could feature your story.
To stay up to date with the latest news, download our news app on Google Play or iTunes today.
Top 5 richest men in South Africa on Briefly. Everyone, quick: off the top of your head, name a billionaire. Now, think hard and name two or three South African billionaires. How about more? Don't worry, we have gathered this extremely interesting information for you!