- Thando Thebethe and Frans Mashao recently celebrated their engagement
- But at Thebethe's birthday celebration, her other half was nowhere in sight
- Her engagement ring is also no longer on her finger
PAY ATTENTION: Click "See First" under the "Following" tab to see Briefly.co.za News on your News Feed!
So where is Frans Mashao? South African actress and Radio DJ, Thando Thebethe, recently celebrated her 28th birthday… but there was no sign of long-time fiancé Mashao.
In addition, when the actress gave a shout out on social media to those important to her – again Mashao was nowhere to be seen.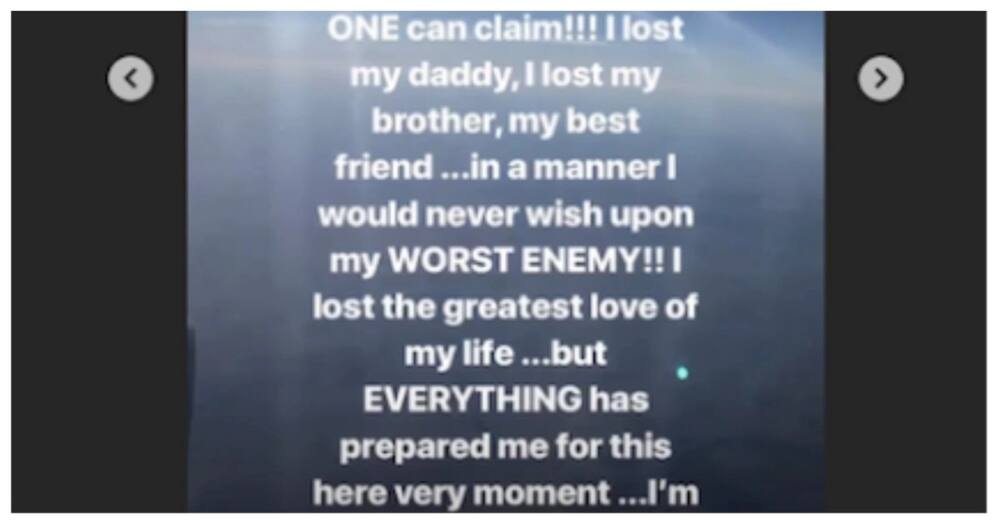 READ ALSO: Lerato K talks more
Then there is the rock… yip, again no sign of any engagement ring on her finger in the snaps. This is all very different from her earlier – romantic, love-filled – posts.
And it begs the question, are they still an item and is there still a wedding on the cards? It wasn't that long ago that Briefly.co.za featured a glimpse into some pre-wedding love when we featured a look inside their pre-wedding baecation in Bali.
READ ALSO: Julie began pole dancing as a hobby to lose weight now she is heading to Spain to compete
The couple decided to give fans a glimpse inside their luxurious baecation, which had everything from romantic sunsets to exotic tours of the Island.
And let's not forget the simply stunning engagement party. When the couple celebrated their engagement with a glamorous party, they gave fans a peek inside the festivities. Thabethe took to Instagram to share her special celebrations with her followers. The posts include loving speeches from both Thabethe and her hubby-to-be.
"I think for the first time tonight it actually sunk in that we're getting married. I'm also very emotional and that's why I try so hard not to talk for too long because I end up crying, which I don't want to do ", Thabethe said in her speech.
With all this love that was floating around, to the nothingness mentions of her love on her special day and we have to wonder if this is a story of love gone cold.
Do you have a story to share with us? Inbox us on our Facebook page and we could feature your story.
Ah, African proverbs. Such a vast selection of meanings. A wonderful cultural study. Many of us were taught proverbs before we could even talk properly. Which basically means our elders, parents, uncles and aunties are always finding ways to scold us with a suitable proverb. Some are hilarious and witty, some are more cryptic. All of them remain relevant today and teach us about our heritage. Today, we'll Explore the Meaning of Unique African Proverbs.
To stay up to date with the latest news, download our news app on Google Play or iTunes today.