- An employee of the slain Stellenbosch strawberry farmer has spoken up about the tragic incident
- She explained he was a good man and even a better boss since he always looked after his employees
- His daughter also made a statement, adding her dad invested in those who worked for him and he looked after his family
PAY ATTENTION: Click "See first" under the "Following" tab to see Briefly news on your News Feed!
According to the employees and loved ones of Jeffrey Zetler, the iconic strawberry farmer who was killed on his farm, he was a good man who looked after his employees.
As Briefly.co.za reported previously, the Stellenbosch community was left in shock when they learned that one of their beloved farmers was murdered during a robbery on his wife Beverley's 59th birthday.
The owner of the very popular Mooiberge Strawberry Farm Stall, Jeffrey Zetler, was stabbed to death on Saturday after 4 men robbed him.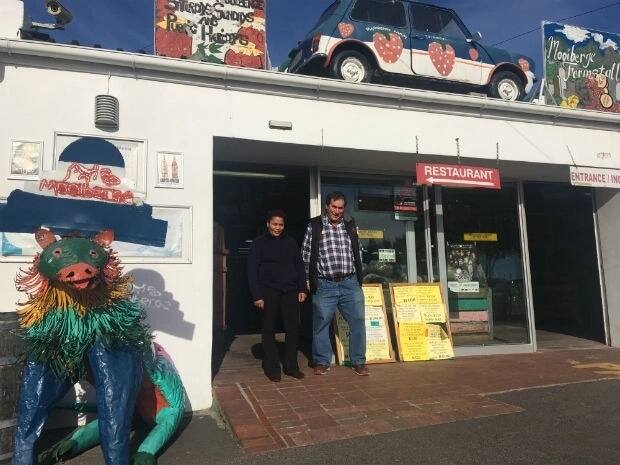 READ ALSO: Woman keeps getting dumped because she can't have kids: I'm worried I'll never get married
However, the news did not just come as a shock to the community, but also to his employee Sophia Engelbrecht, who was less than a kilometer away from where her boss was killed.
Engelbrecht described her disbelief that the man she considered a father was gone in what was described as a robbery gone wrong.
She explained she grew up on Zetler's farm as her mom worked for him, and in 1993 after completing high school, she also joined the company.
"There were plenty of tears. It still hasn't sunk in. I am devastated," News24 reported Engelbrecht said.
According to Engelbrecht, Zetler did not hesitate to open his heart and wallet to his employees.
"He was like a father to me. He treated his workers well. He built and improved our homes and borrowed money to those who needed it. His hands were never closed. If you found yourself in any difficulty, you could go to him", she said.
His daughter, 37-year-old Zara Rudnick, echoed Engelbrecht sentiments about her father looking after his employees, as well as his family.
"There is nothing he wouldn't do for his family. He was a quiet kind of guy and very hard working, but he always had time for us. He put us first; he held our family together."
Zetler was further described as a genuine good person, who was a "nice, harmless, good-hearted guy".
What are your thoughts on the situation? Leave us a comment on our Facebook page or inbox us your story and we could feature it.
To stay up to date with the latest news, download our news app on Google Play or iTunes today.
Top 5 richest men in South Africa on Briefly. Everyone, quick: off the top of your head, name a billionaire. Now, think hard and name two or three South African billionaires. How about more? Don't worry, we have gathered this extremely interesting information for you!