5 facts about the life threatening dangers of skin lightening
It seems that bleaching ones skin has become a thing in South Africa. Kaya FM revealed a crazy statistic stating that one in every three South Africans has tried to lighten their skin using a bleach treatment.
PAY ATTENTION: Click 'See First' under 'Following' tab to see Briefly news on your news feed.
This has been tied to the influence of big South African names such as; Khanyi Mbau, Mshoza and Sorisha Naidoo. These celebs are extremely open about the bleaching of their skin and have made it into a fashion statement, reported ZAlebs.
These celebs have not disclosed all the information and been completely transparent about what it takes to lighten ones skin. Briefly.co.za learnt that this has served at the detriment of fans and the general public.
Fans have gone full force with the trend and followed in their celebs footsteps despite the lack of information. These fans have forgotten that they do not have the monetary means like their loved celebs do.
READ ALSO: Katlego Maboe takes to social media to welcome his tiny blessing
Body altering treatments and surgeries are not cheap and that is for a very good reason. Fans are opting for cheaper alternatives to get the same result and well, that is not the reality of the situation.
Others have opted for lightening their skin due to racial, religious and general stigmas. These stigmas force people to take any means necessary to make their skin lighter. Stigmatization like this has led to suicide, depression, substance abuse and many other harmful acts.
The former beauty pageant winner, Sorisha Naidoo, had to deal with fierce criticism from the Indian community after she won Miss India South Africa in 2002, because she was too white. Stigmas exist no matter what.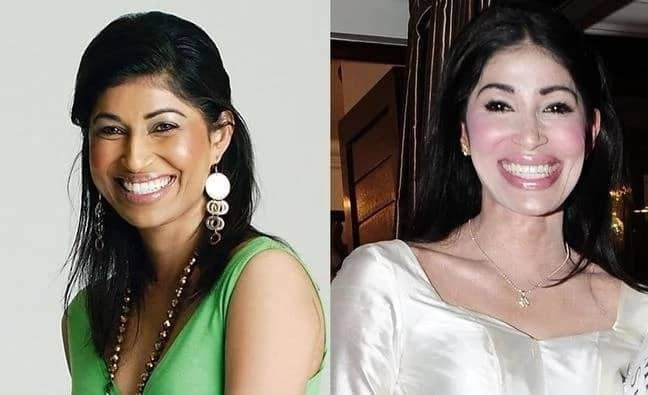 These are the side effects that have been found when using cheaper or illegal alternatives:
1. Thinning of the skin
2. Cancer
3. Kidney failure
4. Liver failure
5. Nerve system damage
It is obviously one's own choice and free will to make the decision to lighten their skin, but we urge you to educate yourself on the side effects as it could save your life.
Watch the funny Animated Joke: When Heaven becomes a crowded place and head over to Briefly South Africa's YouTube channel for more hilarious videos.
Do you have a story to share with us? Go to our Facebook page and leave a comment.
To stay up to date with the latest news, download our news app on Google Play or iTunes today.
Source: Briefly News