Parents of nyaope addict speak up: "Our son will get us killed one day"
As if having a child with an addiction is not enough, two parents from Naledi in Soweto now have to fear for their lives.
PAY ATTENTION: Click "See first" under the "Following" tab to see Briefly news on your News Feed!
Gcumisa, 56, and her husband, 60-year-old Mhlabunzima Hadebe have been abused by people from whom their son stole to feed his nyaope addiction.
The elderly coupled opened up in an interview with Daily Sun, where they admitted they have been physically beaten by the people their son stole from.
"We got hot klaps from angry people who said he had stolen from them. The first incident was in March after he stole a TV", she said.
The couple have tried to talk some sense into their son, Sifiso, but every time they bring it up he threatens to burn down their home.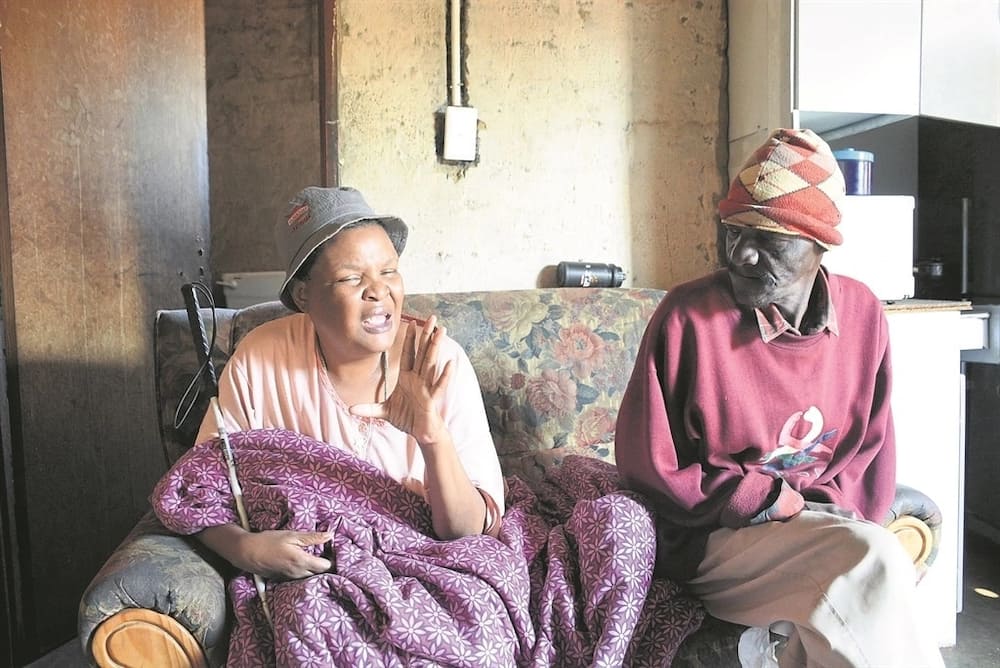 READ ALSO: Just look at Juju's house! Tweeps accuse Malema of supporting white monopoly capital
Sifiso's dad is fed up with his behaviour, adding he wants his son to be arrested and imprisoned until he has to retire one day.
"One day I will find myself on the other side of the law because I will kill him with my bare hands", Mhlabunzima added.
According to the fed up father, he can understand why the people are angry but he is tired off getting beat up for his son's mistakes.
"My wife is blind and sick. Imagine a person like that getting hot klaps", he concluded.
What are your thoughts on the Hadebes' story? Go to our Facebook page and leave us a comment or inbox us your story and we could feature it.
To stay up to date with the latest news, download our news app on Google Play or iTunes today.
Top Model South Africa: 5 Things You Didn't Know About Melissa Magiera
Source: Briefly.co.za