- In 1999 a 13-year-old girl gave birth to a baby girl who was taken from her moments later by the biological father
- She was told the girl had died and left to go on with her life
- 18 years later that 13-year -old girl got to attend the graduation of the child she thought she lost forever
PAY ATTENTION: Click "See First" under the "Following" tab to see Briefly.co.za News on your News Feed!
19 years ago Rochetta was in an abusive relationship with a man who abused her. She was only 13.
According to a report by Little Things, the man got Rochetta pregnant and took her little girl from her just after she gave birth.
It is believed the man forced Rochetta to give birth at home since she was 13 and the state would have asked questions that he didn't want to answer.
The man took the newborn baby girl, wrapped her in blankets and simply left her in the stairwell of an apartment complex.
Rochetta was told her little girl died. Her heart was broken, but she always cherished the few precious moments she had with her daughter.
The following morning, Toni McNair found the baby girl in the stairwell and her sons called officials.
The baby was taken to hospital and named "Baby Doe".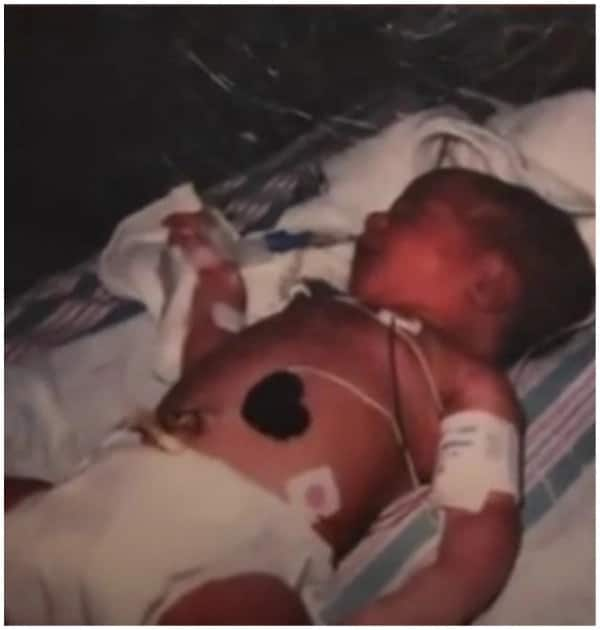 READ ALSO: Trevor Noah shows support for Super Eagles during Nigeria vs Argentina game
Carrie Thomas adopted the nameless little girl 6 weeks later and renamed her Angel. Carrie raised Angel as her own and gave her a wonderful home.
In 2017, Angel was preparing to graduate from high school. She had worked hard and would graduate from T. Wingate Andrews High School with honours.
Months before her graduation, Angel asked to meet the woman who found her. She wanted to thank her for saving her life. She fondly calls Toni "Mama Toni".
Briefly.co.za learned that when Rochetta finally met her daughter, she was overwhelmed. She called it a day she couldn't even imagine. Rochetta didn't have words to describe how she felt. She was simply overjoyed.
While it is unclear how Rochetta found Angel, it is a happy ending that the girl who was once "Baby Doe", certainly deserves.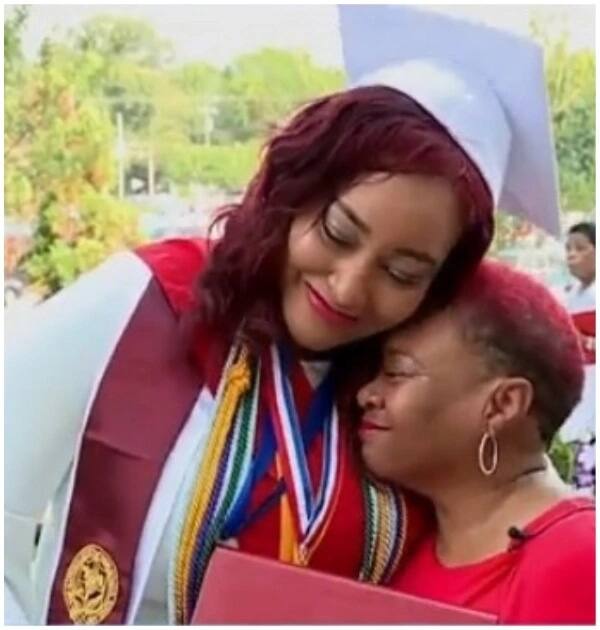 Do you have an inspiring or beautiful story to tell South Africa? Let us know on our Facebook page and we could be telling your story.
To stay up to date with the latest news, download our news app on Google Play or iTunes today.
Animated Joke: You Will Not Believe What Happened To This Young Man and take a look at what else is happening on Briefly South Africa's YouTube channel.