- A Briefly.co.za reader who started a three-year welding apprentice with LGSETA has made allegations against the company which is providing the course
- According to the reader the company agreed to employ the 50 candidates and pay them a monthly salary for the duration of the course
- The reader claims none of the candidates have been paid their agreed upon salary since October 2017 which has caused a number of candidates to drop out of the course
PAY ATTENTION: Click "See First" under the "Following" tab to see Briefly news on your News Feed!
The Local Government Sector Education and Training Authority (LGSETA) is meant to be a platform to upskill local government workers and unemployed South Africans. LGSETA uses stakeholders to provide skills development through education and apprentice programmes.
Once students qualify for their chosen field, they are encouraged to stay with the organisation or to start their own businesses. A Briefly.co.za reader has made some serious allegations against an LSGETA service provider.
READ ALSO: NSFAS gives more funds to woman accused of R14m theft
Isaac from Mokopane in Limpopo said he was part of a group of 50 students who enrolled in a three-year welding course approved by LGSETA. The course would be completed with Better Best TVET College who also agreed to employ the candidates for the duration of the course.
Briefly.co.za gathered that as part of the course the candidates signed a three-year working contract with Better Best. The academy agreed to pay the candidates a stipend or salary of R2 500 per month.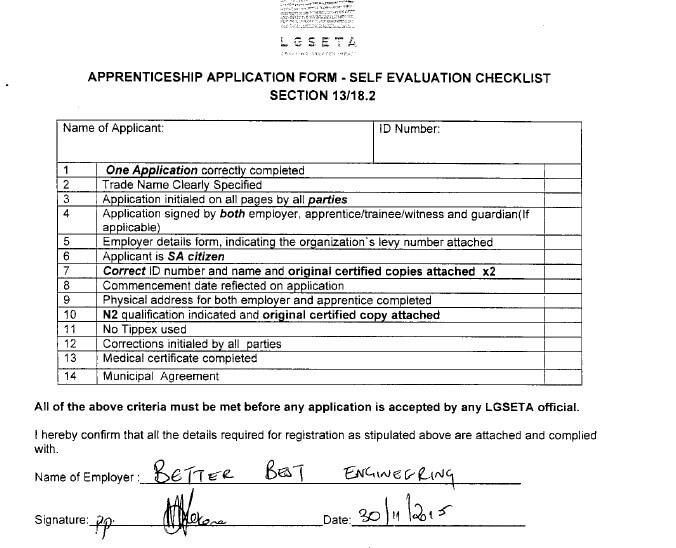 In return, the candidates would be allowed to attend classes and would gain invaluable on-site technical experienced during the three-years.
Isaac emailed Briefly.co.za and provided us with signed contracts, agreements and even bank statements to substantiate his allegation against Better Best.
Isaac said Better Best had stopped paying the entire group the agreed upon salary in October 2017 and has made no payment to any of the candidates up until now.
Due to financial pressure, a number of the candidates have dropped out of the course.
Isaac said when the group queried why they had not received their monthly salaries they kept being given different and at times vague answers.
In one instance, Isaac alleges Better Best said they could not make payment because the group had not filed registers of class attendance, in another instance, Better Best said the students had not provided the proper registration forms.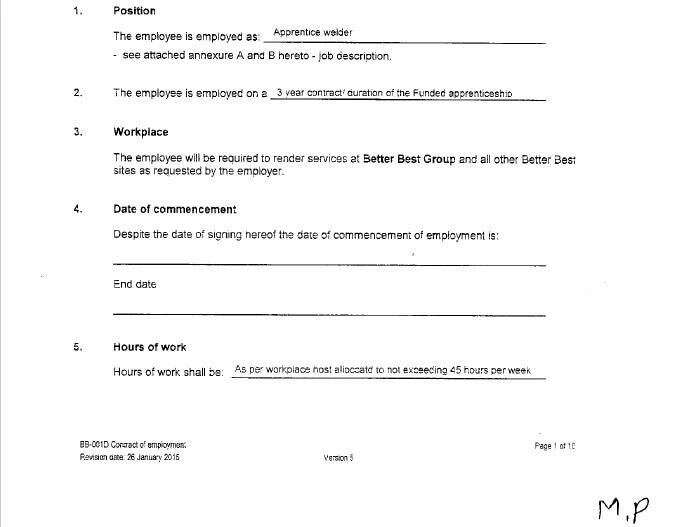 Isaac and his group provided their registration forms to Better Best and were once again told that only those who had N2 qualifications would be paid. This payment also never materialised.
Isaac claims that some of the group has been used by Better Best to complete on-site work while others were ignored. He said the company has since promised to make payment to the students once they qualify.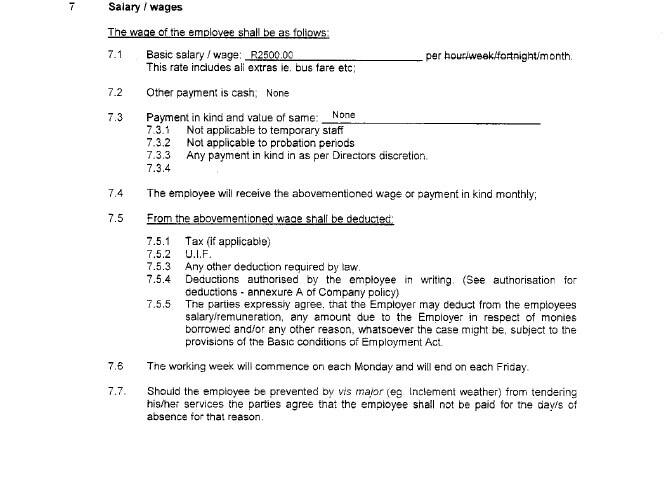 In the employment contract obtained by Briefly.co.za the terms of the contract clearly states the employees are employed as "Apprentice Welders on a three-year contract/duration of the Funded apprenticeship.
All Isaac wants is for all the parties to come together and to agree to a viable way for the candidates to complete their study's while being paid as per the original agreement.
READ ALSO: AB's Titans to battle 5 teams for World Club Champions honours
Do you have a story to share with Briefly? Visit our Facebook page where you can send us a message or leave us a comment. Your story could be shared online.
To stay up to date with the latest news, download our news app on iTunes or GooglePlay today.
Source: Briefly.co.za