- Daddy Dom, Little Girl is a relationship in which a female behaves very childlike and the male is the caregiver - the "daddy"
- Jess and David have a Daddy Dom, Little Girl and are very happy with each other
- The couple says their role-playing is not sexual in nature
PAY ATTENTION: Click "See First" under the "Following" tab to see Briefly.co.za News on your News Feed!
There are many strange things that happen behind the closed doors of couples. Some people prefer to keep things private, while others are more open about what they get up to.
Jess and David is a normal looking couple until you get to know them better. They have a unique relationship. They partake in what is called a Daddy Dom, Little Girl (DDLG) relationship.
Jess is 21-years-old but enjoys living like a toddler. She dresses in a diaper and sucks on a dummy, just like a baby would. Jess even makes "baby sounds".
It might be seen as extremely weird by some people but the happy couple makes it work for them.
READ ALSO: But baby its cold outside: Bonang Matheba warms up with 8 faux fur looks
During an interview, the young woman said she likes wearing diapers because it comforts her. She likes sitting with them on.
Jess added that she only urinates in the diapers and won't "do the other thing" in the diapers.
David is not much bothered by Jess wearing a diaper. He admitted that the best part of his girlfriend pretending to be a baby is carrying her.
David does not change Jess' dirty diapers.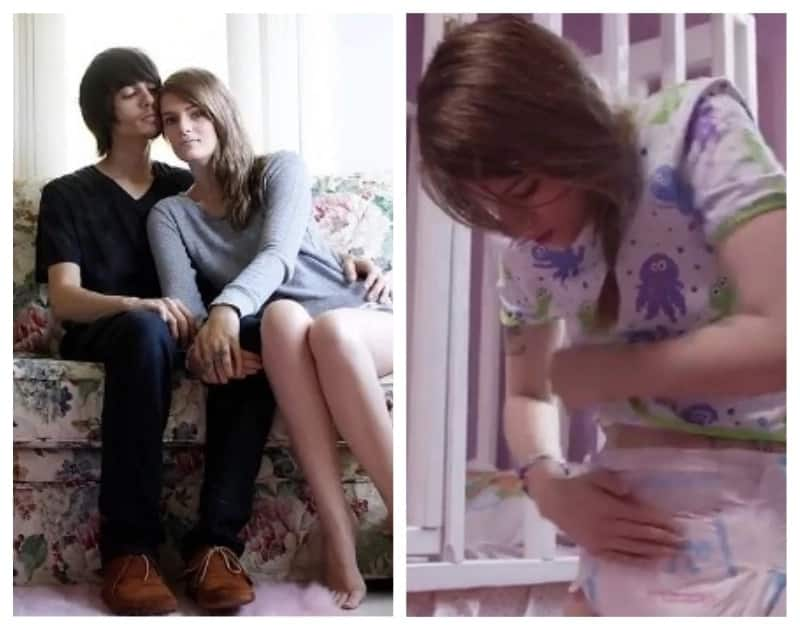 The couple insists that there is nothing sexual about Jess living like a toddler.
David stated that he plays along with the role-playing because it makes Jess happy, and that's all that matters.
To each their own.
Do you have a story to share with us? Inbox us on our Facebook page and we could feature your story.
To stay up to date with the latest news, download our news app on Google Play or iTunes today.
Watch the funny Animated Joke: When Heaven becomes a crowded place and head over to Briefly South Africa's YouTube channel for more silly videos.