A weird incident saw one man swim to the middle of a dam in Ekurhuleni and then simply disappear and has left people not sure about what happened to him.
PAY ATTENTION: Click "See First" under the "Following" tab to see Briefly.co.za News on your News Feed!
In a weird turn of event, a man disappeared in the middle of a dam and people are not sure what happened to him.
Daily Sun reported how some fishermen claimed to see a man of approximately 28 years of age, swimming to the middle of a dam in Thokoza, Ekurhuleni.
READ ALSO: Celebrities react to Uzalo actor TK Dlamini's wedding with surprise
They added that the man was seen to throw money into the dam and sing a traditional song while undressing before entering the water.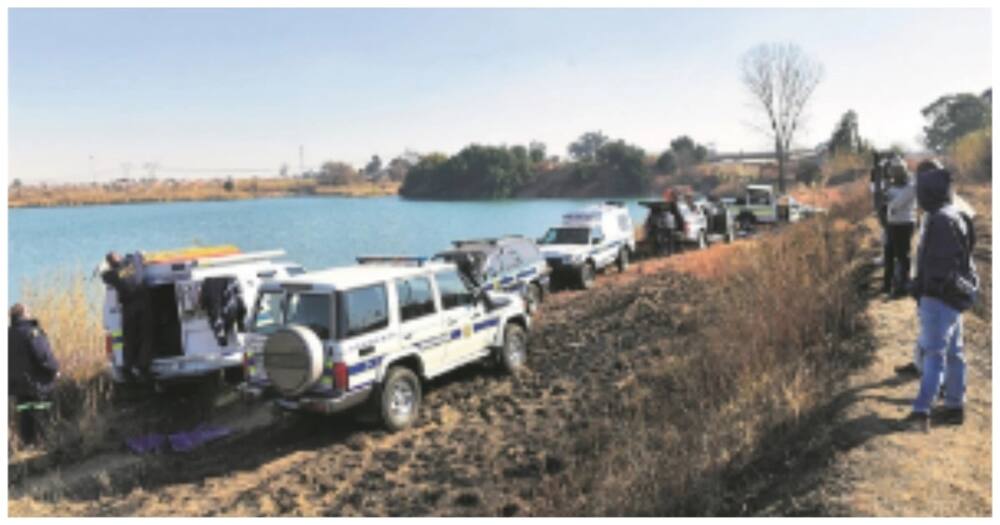 They then watched him swim to the middle of the dam and simply disappear.
Traditional healers have claimed this is a sacred place and have stated that the man was obviously called by his ancestors. They added that if the ancestors don't want him found, he won't be.
One of the traditional healers even stated that the dam swallows people every September.
Residents have said they will hold a small ceremony asking the ancestors to reveal his body.
Police divers started searching for the man on Wednesday after his disappearance was reported.
READ ALSO: Simz Ngema and her dad dancing together will melt your heart
Strange things happen all the time and Briefly.co.za recently reported on a woman who claimed an out-of-body experience 23 years ago gave her miracle healing powers
Donna McGrath, from New Jersey, has built a huge client base online as people with various ailments seek her "healing." She even conducts some of her "miracles" through Skype.
In an interview, she said she uses a technique known as "exchange of energy" through "God whispering." During healing sessions, she claims to speak in "angelic tongue."
Do you have a story to share with us? Inbox us on our Facebook page and we could feature your story.
Ah, African proverbs. Such a vast selection of meanings. A wonderful cultural study. Many of us were taught proverbs before we could even talk properly. Which basically means our elders, parents, uncles and aunties are always finding ways to scold us with a suitable proverb. Some are hilarious and witty, some are more cryptic. All of them remain relevant today and teach us about our heritage. Today, we'll Explore the Meaning of Unique African Proverbs.
To stay up to date with the latest news, download our news app on Google Play or iTunes today.