- High school sweethearts Ron Palmer and Kimberley "Kim" Dean have a love story often only seen in movies
- They made a pact to marry if they were both single at 50, and that's exactly what they did
- Now, the couple is looking forward to life together as husband and wife, nearly 37-years after they broke things off in high school
PAY ATTENTION: Click "See first" under the "Following" tab to see Briefly news on your News Feed!
Ron Palmer, 54, and 52-year-old Kimberley Dean were in love when they were both in high school, but they broke things off nearly four decades ago.
However, despite going their separate ways, the high school sweethearts from St Paul, Minnesota in the US, always remained in touch- even when both got married.
Briefly.co.za learned Palmer and Dean never went more than half a year without speaking to each other and they met up when both of their first marriages failed.
It was following their failed marriages that Dean and Palmer decided to meet up, where they jokingly made a pact that if both of them were single at the age of 50, they would marry each other.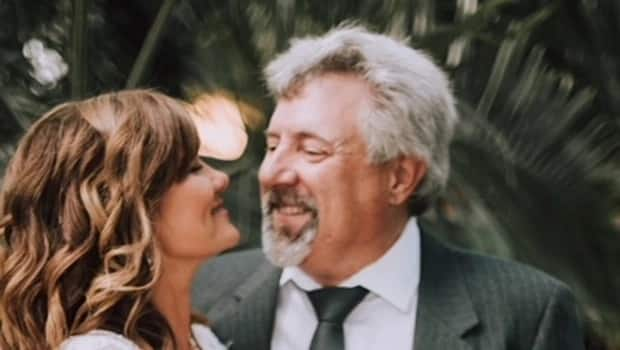 READ ALSO: 10 Explosive reactions to Duduzane Zuma's ankle chains in court
"During one of those talks about 20 years ago, we were speaking about retirement when Ron joked he'd have nobody to leave his things to – I jokingly said he could leave them to me," Dean said.
The mother of two added they were both tired of dating and she joked that if they were both single at 50, they would tie the knot.
Little did she know her joke would become a promise between her and Palmer. In January 2016, Palmer called Dean to let her know his long-term relationship did not work out.
According to w24.co.za, Dean also got out of a relationship just six months before Palmer called her.
The former lovers then started to take things slowly, since both had been through some much in past relationships and they feared if things moved to fast that they'll lose each other as well.
But, only a year after rekindling their relationship, Palmer and Dean announced to their families they were engaged.
The couple admitted they wonder how things would have been if they got married sooner, but they added everything happens as it should.
They finally became Mr and Mrs Palmer in an intimate ceremony on 1 June 2018. As for what is next, the Palmers said they were still learning new things about each other, but they're looking forward to find out what the future might hold.
What are your thoughts on Palmer and Dean's story? Visit our Facebook page to leave us a comment or inbox us your story and we could feature it.
To stay up to date with the latest news, download our news app on Google Play or iTunes today.
Top Model South Africa: 5 Things You Didn't Know About Melissa Magiera