- According to a recent survey, the ANC is still the favourite political party of 60% of South Africa
- President Ramaphosa's New Dawn have restored the faith of many voters
- However, despite the ruling party's lead, things could still change when it is time for voters to put down their x
PAY ATTENTION: Click "See First" under the "Following" tab to see Briefly.co.za News on your News Feed!
Despite the political uncertainty currently dominating in South Africa, the African National Congress is still the favourite party for many.
eNCA reports a recent study shows that the ANC is enjoying 60% of South African support.
Ipsos did a random survey called "Pulse of the People" and the results showed that South Africans still have faith in the ANC.
This is good news for the ruling party as they prepare for the upcoming general elections in 2019.
The Democratic Alliance has 13% support and the Economic Freedom Fighters currently have 7% support.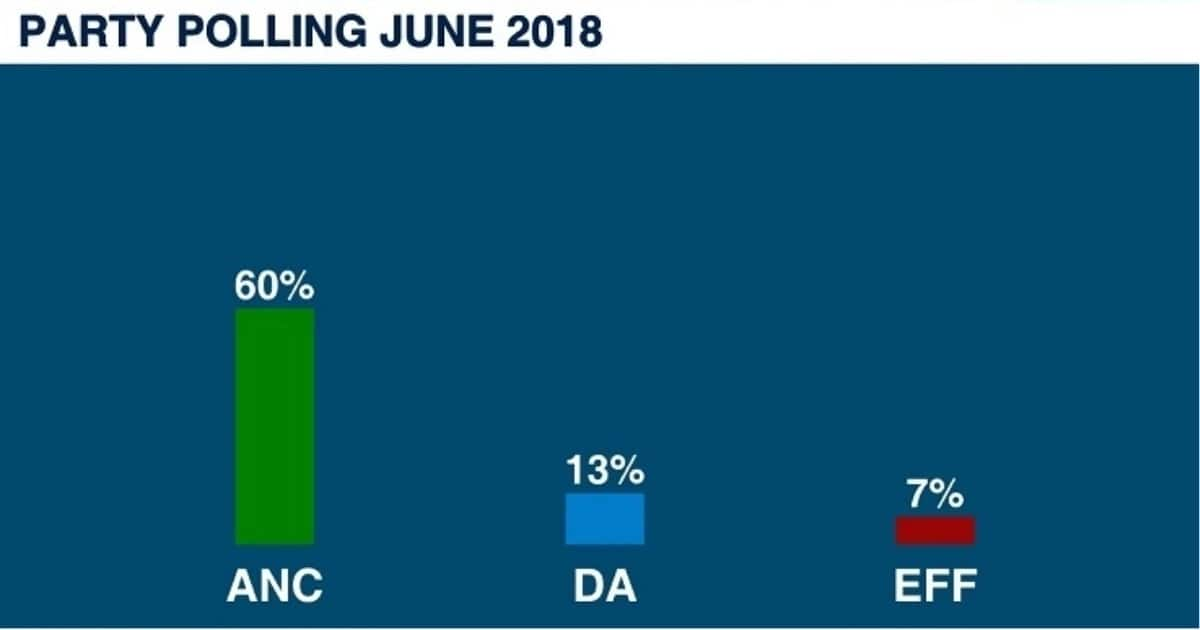 READ ALSO: 'I am not the dictator of the ANC' Ramaphosa responds to criticism that he is weak
The Ipsos Director of Public Affairs Mari Harris feels it is thanks to President Cyril Ramaphosa that the ANC has a higher level of support than they had the same time last year.
Ramaphosa's New Dawn has given South Africans something to believe in again.
However, this does not mean the ANC has an easy road ahead of them. The ANC still has to sort out its internal problems and unite as a party.
The support for the ANC could falter if the party doesn't repair its image and remain a united front.
Many South Africans are still unsure about the future of the ANC and this could influence vote numbers when the time comes to place their vote.
How do you feel about the ANC? Let us know on our Facebook page and we could be sharing your thoughts and views.
To stay up to date with the latest news, download our news app on Google Play or iTunes today.
Top-5: How to be an African president - detailed guide and head over to Briefly South Africa's YouTube channel for more awesome videos.
Source: Briefly.co.za