On 18 July 2018 South Africans proudly celebrate what would have been the 100th birthday of Nelson Mandela - a beacon of justice and hope for many.
PAY ATTENTION: Click "See First" under the "Following" tab to see Briefly.co.za News on your News Feed!
Briefly.co.za took a look at the life and trials of Rolihlahla Nelson Mandela and how he overcame adversity to rise and become a global icon of peace.
Madiba's early life
Mandela was born in 1918 in Umtata in the Eastern Cape in the Mvezo village. He was born to the Madiba clan.
Mandela went to a primary school in Qunu and was given the name Nelson because it was the custom that all the school children must have Christian names.
Young Mandela matriculated from Healdtown and went on to study for a Bachelor of Arts degree at the University College of Fort Hare. Unfortunately, he was expelled from the university after he joined a student-led protest.
The start of his political career
In 1941 Mandela arrived in Johannesburg and worked as a mine security officer. He met Walter Sisilu, who was an estate agent at the time.
Since 1942 Mandela became more and more involved with politics and joined the African National Congress in 1944. He then helped form the ANC Youth League.
The father of the nation takes his first wife
Mandela married Evelyn Mase, Walter Sisulu's cousin, in 1944. Sadly, in 1958, Mandela and Evelyn got divorced.
Mandela became the National Volunteer-in-Chief of the Defiance Campaign in 1952. It was a campaign of civil disobedience against six unjust laws. The ANC worked alongside the South African Indian Congress on this campaign. Mandela and 19 other people got charged under the Suppression of Communism Act for their part in the campaign and sentenced to nine months of hard labour, suspended for two years.
The ban on his political activities
In 1952 Mandela got banned for his political activities. He could not attend the adoption of the Freedom Charter in 1955.
In 1955 Mandela was arrested and charged with treason. In 1961 he was acquitted of the charges.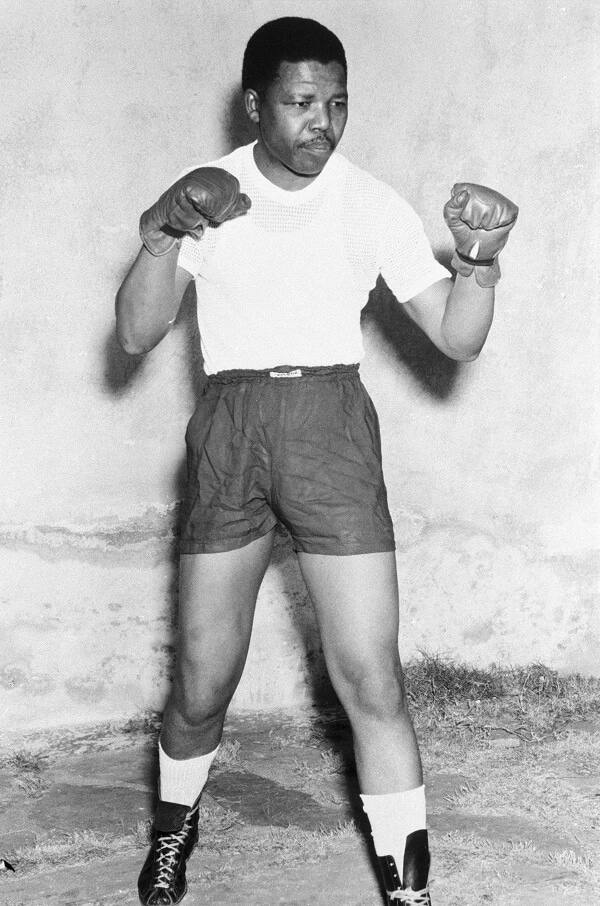 READ ALSO: Top highlights from Barack Obama's #NelsonMandelaLecture
Mandela's marriage to Ma Winnie and his political activism
In 1958 Mandela married Winnie Madikizela who was a social worker at the time. They had two daughters together.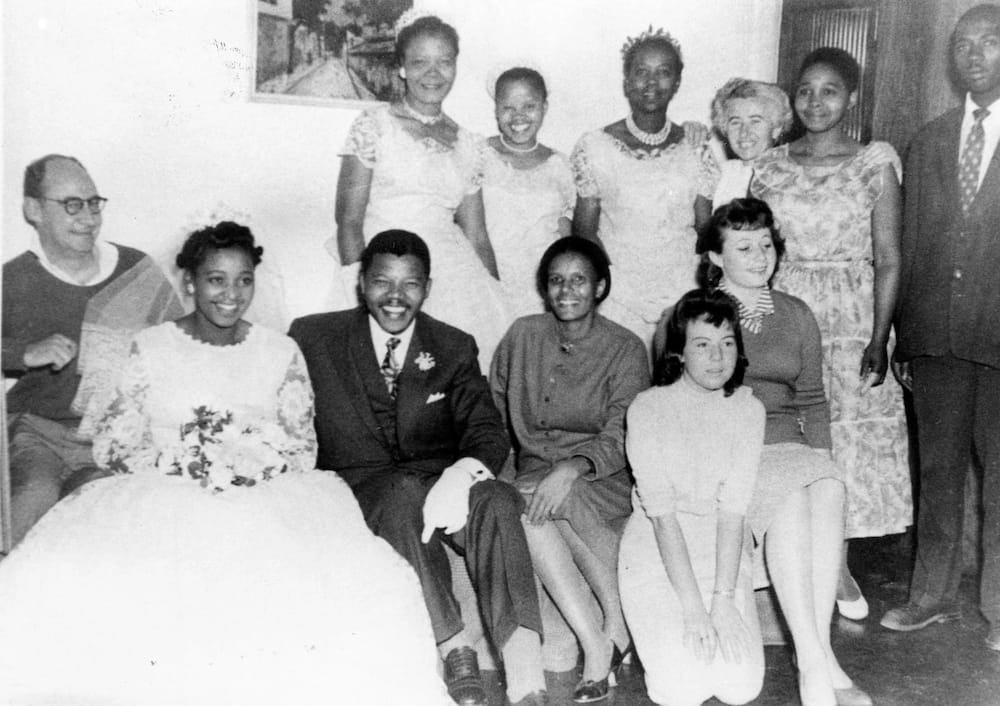 In 1961 Mandela led the armed struggle and helped to establish Umkhonto weSizwe (Spear of the Nation), which launched on 16 December 1961 with a series of explosions.
One year later Mandela left South Africa in secret under an alias. He went to England to get support for the fight against apartheid. After returning to South Africa he was arrested and was sentenced to 5 years in jail for leaving the country illegally.
In 1963 Mandela was accused of sabotage and the Rivonia Trial started. Mandela was faced with the death penalty.
His words during a speech at this time (1964) became immortal.
I have fought against white domination, and I have fought against black domination. I have cherished the ideal of a democratic and free society in which all persons live together in harmony and with equal opportunities. It is an ideal which I hope to live for and to achieve. But if needs be, it is an ideal for which I am prepared to die.
11 June 1964 Mandela and 7 other comrades were sent to Robben Island. The struggle fighters who went to Robben Island with Mandela were Govan Mbeki, Walter Sisulu, Raymond Mhlaba, Ahmed Kathrada, Andrew Mlangeni, and Elias Motsoaledi.
In 1988 Mandela was diagnosed with TB and was transferred to Victor Verster Prison near Paarl where he spent his last days of imprisonment.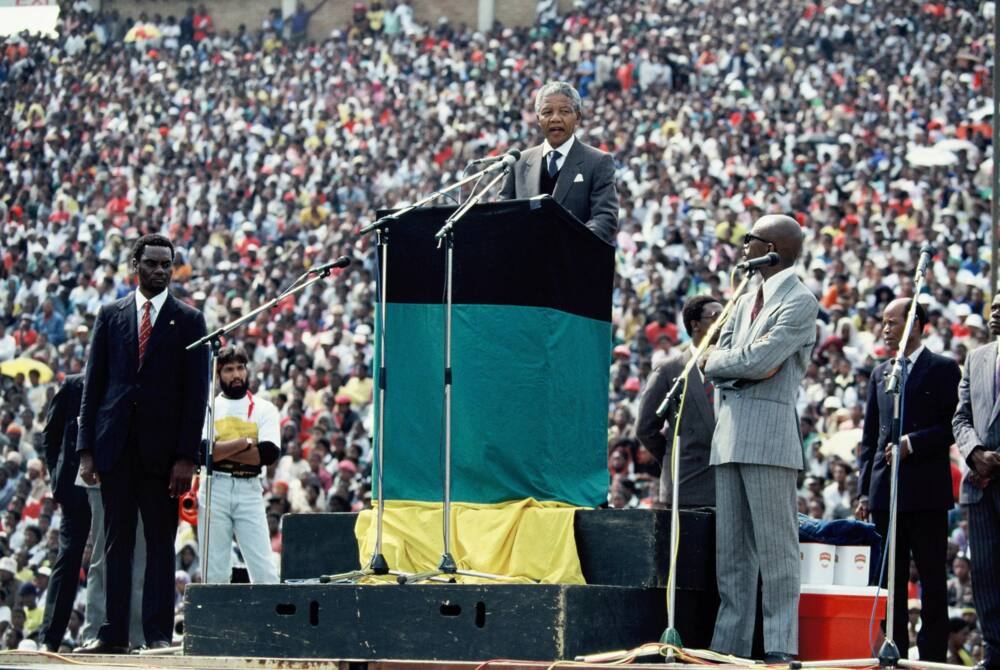 The beginning of Mandela's ANC presidency
In 1991 Mandela became the president of the ANC. He focused on negotiating the end of apartheid and the rule of the white minority.
He won the Nobel Peace Prize in 1993 and in 1994 he voted in the national elections for the first time in his life.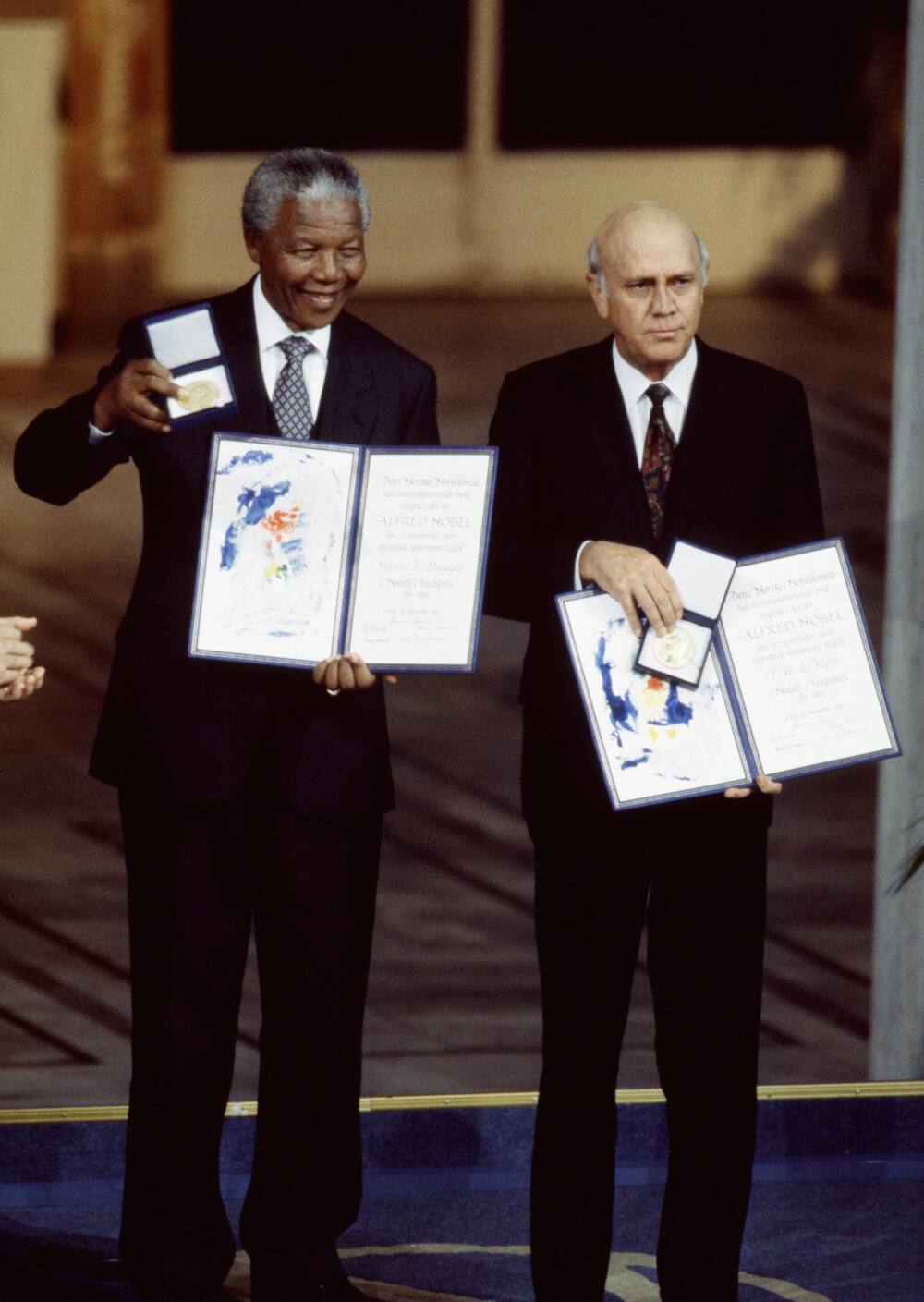 1994- Mandela makes history by becoming South Africa's first democratic head of state
10 May 1994 history was made when Mandela was inaugurated as South Africa's first democratically elected President.
In 1998, on his 80th birthday, he married Graça Machel, his third wife.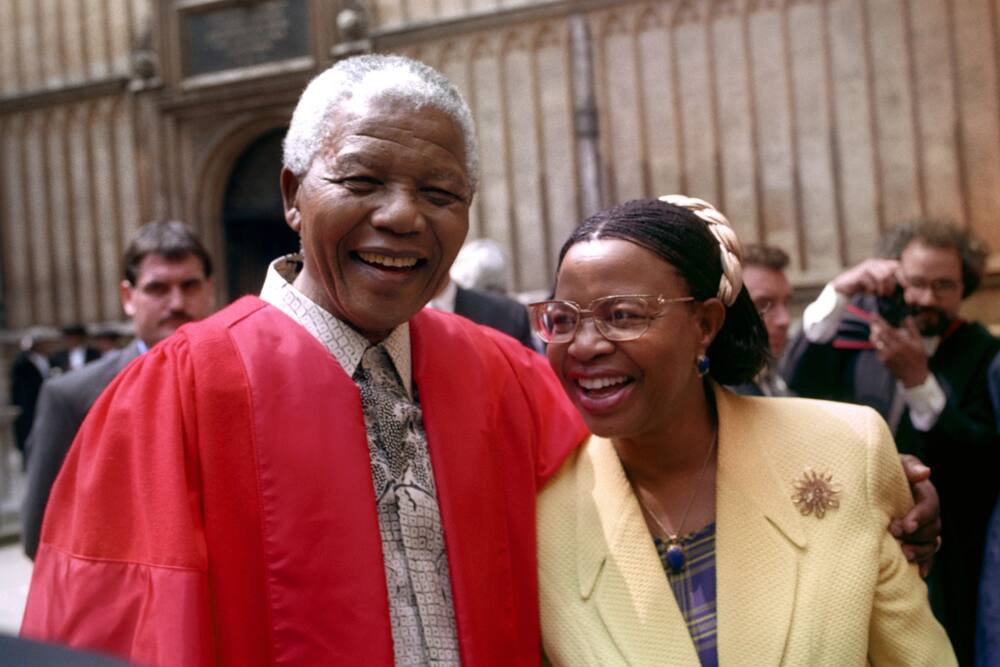 One year later he stepped down after serving one term as president of South Africa.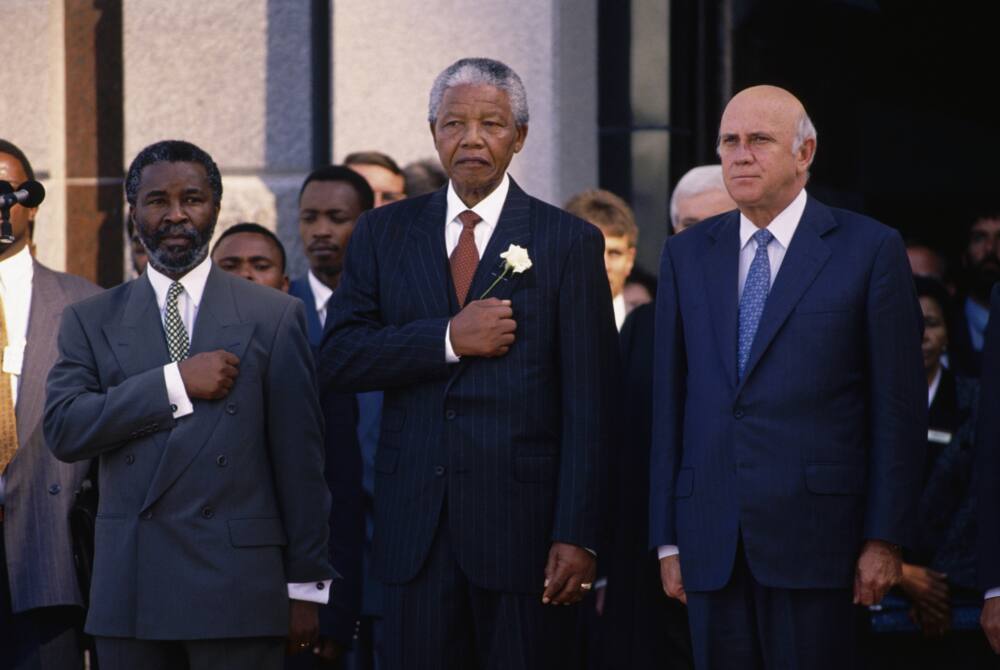 December 2013- The father of the nation passes away
5 December 2013 South Africa mourned as Mandela passed away at his home in Johannesburg.
Do you have an inspiring or beautiful story to tell South Africa? Let us know on our Facebook page and we could be telling your story.
To stay up to date with the latest news, download our news app on Google Play or iTunes today.
Watch the funny Policeman Animated Joke From Africa and head over to Briefly South Africa's YouTube channel for more awesome videos.