- The franchise owner at Somerset West Waterstone Village mall Mugg & Bean has been forced by circumstances to reinstate his black manager after a huge public outcry.
- Senior mangement at the company has denied that the manager Andile Bozo was fired because he is black insisting he was retrenched
-Bozo was happy to return to work and said he was waiting for management to create a new position for him before he returns to work.
PAY ATTENTION: Click "See First" under the "Following" tab to see Briefly.co.za News on your News Feed
Mugg & Bean have been forced to eat their words after Andile Bozo the black manager who was "retrenched" because "customers allegedly wanted a white manager" has been reinstated. A happy Andile Bozo will return to work albeit in a different post. Mugg & Bean were forced to reinstate the black manager after a public backlash. The matter is still before the Commission for Conciliation, Mediation and Arbitration (CCMA)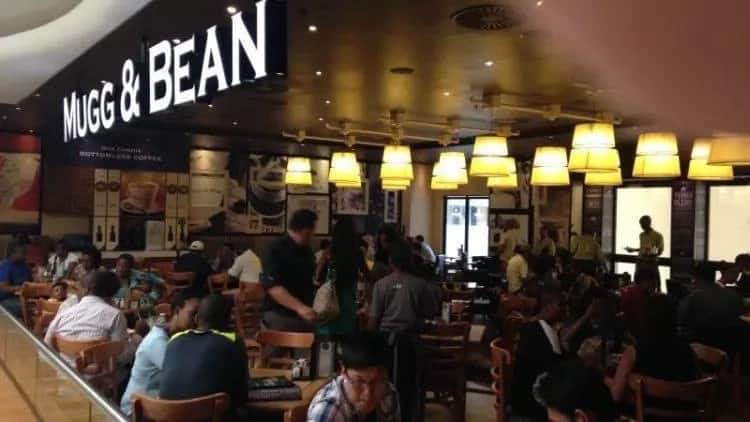 READ ALSO: Weapons of mass destruction found sold in the streets of Mpumalanga
Customers had threatened to boycott the coffe shop after word came out of the unfair dismissal. The matter had sucked in political parties forcing Mugg & Bean to quickly douse the fire by suggesting that the "retrenchment" was not racially motivated. Briefly.co.za gathered that the franchisee had roped in his son as one of the white staff to replace Bozo. The general public was outraged forcing a statement from the national management of the franchise to categorically deny racist claims. According to the Cape Times, Mugg & Bean operations executive Jeanne Geldenhuys released a staterment saying "We categorically refute allegations that the retrenchment was racist." Andile Bozo will rejoin the franchise in another role.
Do you have a story to share with us? Inbox us on our Facebook page and we could feature your story.
Log onto Briefly South Africa's cartoon channel on YouTube and enjoy humorous videos
To stay up to date with the latest news, download our news app on Google Play or iTunes today
Source: Briefly.co.za