Marius and Hannetjie had their dream wedding in July and thought they couldn't get any happier. However, a kind South African reached out even more and helped them get brand new smiles as well. The car guard couple feels like brand new people.
PAY ATTENTION: Click "See First" under the "Following" tab to see Briefly.co.za News on your News Feed!
Marius and Hannetjie du Preez from Vereeniging were recently treated to new smiles thanks to Heleen van Zyl.
Heleen is also the woman who made the couple's dream wedding a reality earlier this year in July, according to a report by Maroela Media.
The couple work at Habby&Lace in Vereeniging and this is where Heleen met them. She was approached by Marius about his desire to marry Hannetjie.
Briefly.co.za reported earlier on how Heleen and her family and neighbours worked together to make the couple's dream wedding a reality.
After the wedding, Heleen saw a photo of Hannetjie smiling happily and it was then that she decided to make a plan to give the couple new smiles.
Her sister-in-law works for a dentist and she asked her to help find someone who would help. A dentist in Vanderbijlpark offered to help and soon things were set in motion.
After the procedure, Marius admitted that his self-esteem was back at 100%. Heleen and her friends helped out with painkillers for the couple after the procedure.
The couple said they feel more human now and they have hope for a better future. They are saving up to buy a fridge and a washing machine, slowly building a new life together.
Regardless of a person's financial position in life, happiness is priceless and judging by the wide smiles on these two, they have a lot of that.
READ ALSO: Durban sets record for lowest ever crowd attendance at SA Rugby Championship match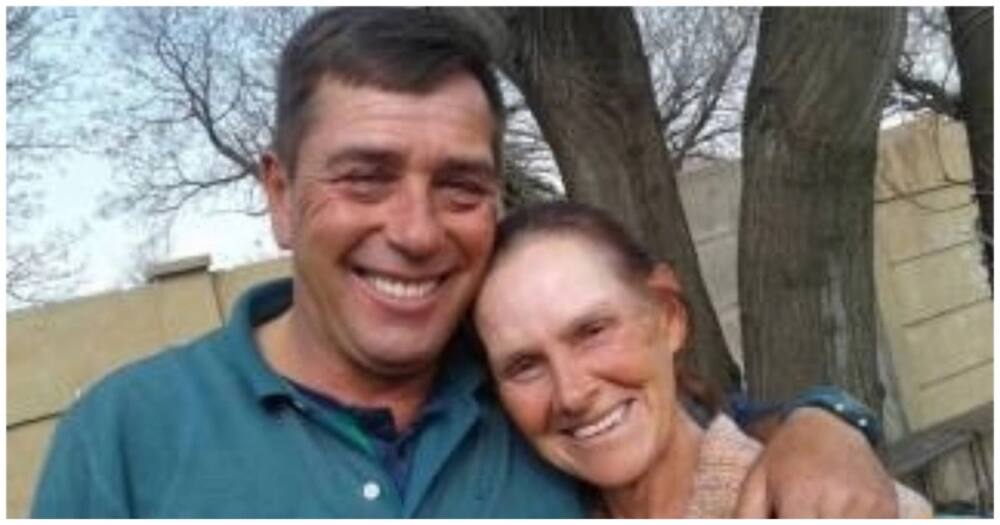 Do you have a beautiful or touching story to share with us? Message us on our Facebook page and we could feature your story.
To stay up to date with the latest news, download our news app on Google Play or iTunes today.
Watch the Cartoon Comedy: Nigerian in A London Restaurant and take a look at what else is happening on Briefly South Africa's YouTube channel.