Lydia Ramatisa went from employee to major shareholder and she recently shared her fantastic and inspirational story. Starting out life with everything against you and then overcoming it all to shine as the star that you are isn't always easy and doesn't happen overnight.
PAY ATTENTION: Click "See First" under the "Following" tab to see Briefly news on your News Feed!
Lydia was a cashier at an Engen garage in the North West. Now she's a majority shareholder in a service station that is referred to as one of the finest in the province.
She admits she did not have an easy life growing up. The 33-year-old had to drop out of school in grade 11 because she was pregnant.
Life was hard and her mom had to help provide for her and her baby as well as 4 other children and her husband.
Her father had been retrenched from his job at a mine and her mom was a hospital cleaner.
Lydia found a job at a bakery where she baked biscuits but found a job as a cashier at the garage next door in 2015. The garage and the bakery belonged to the same owner, Dr Abdool Ebrahim.
When she started her job she was hungry to learn and grow so she started doing duties that weren't her responsibility. She would clean and pack the shelves and show her boss she was a hard worker.
PAY ATTENTION: Save mobile data with FreeBasics: Briefly is now available on the app
When she had the smart idea to replace doughnuts with fat cakes, her boss noticed her potential. Her suggestion led to a rise in sales and everyone was impressed.
I doubled the sales because people in the kasi could relate to that food. The turnover was so high and they were impressed with my ideas
"I felt that without education I would never go far, but look at me now," she said.
Dr Ebrahim encouraged Lydia to apply for her own franchise through the BEE programme.
I was afraid to do it because I don't even have a matric; I was afraid of dealing with the finances and with computers. I was competing against doctors and lawyers who wanted the franchise, I felt very small.
Well, the panel saw Lydia's potential as well and she was awarded a R4 million loan to fund her garage.
Now Lydia wants to mentor her staff the way Dr Ebrahim mentored her, according to a report by The Sowetan.
A lot of them have lost hope in life. Some of them have degrees and could not find jobs in their field.
The driven woman accredits her success to the fact that she's a hands-on owner who is involved with the service side of her business.
READ ALSO: Zuma and wives set for luxury retirement after Parliament approves R3m pension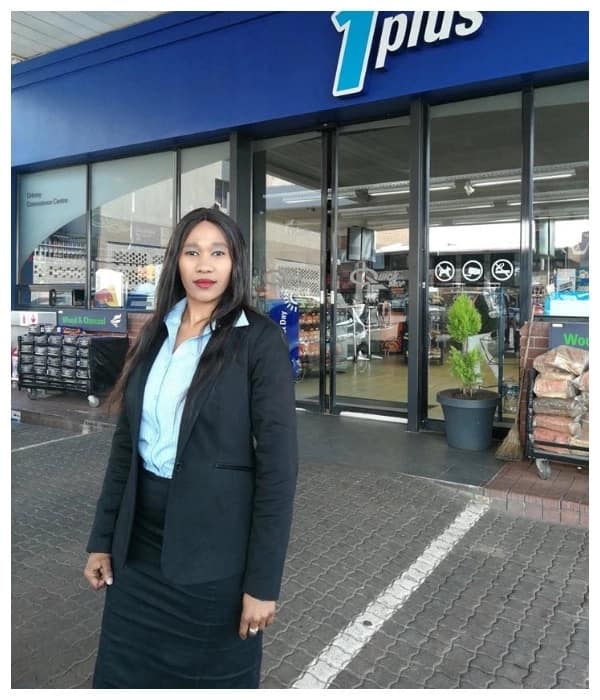 She's very happy that her mother could see her achieve this success. They never expected she would accomplish something so big.
Lydia proves that with hard work and dedication, anything is achievable.
Do you have a beautiful or inspiring story to tell us? Message us on our Facebook page and we could share your story.
To stay up to date with the latest news, download our news app on Google Play or iTunes today.
Watch what happens to Two lovebirds in a car in the middle of the night... and take a look at what else is happening on Briefly South Africa's YouTube channel.