Bonang Matheba is a South African media personality. She has been a radio and a television presenter who is also an entrepreneur. She used to host the radio show, 'The Front Row,' on SABC's Metro Fm. She also owns Bonang Matheba Entertainment. As a business lady, she has ventured into creating handbags with another designer based in London. The line of bags is called Baby Star. Bonang Matheba pictures can clearly tell who she is. So, if you have been wondering who is Bonang Matheba, there you have it.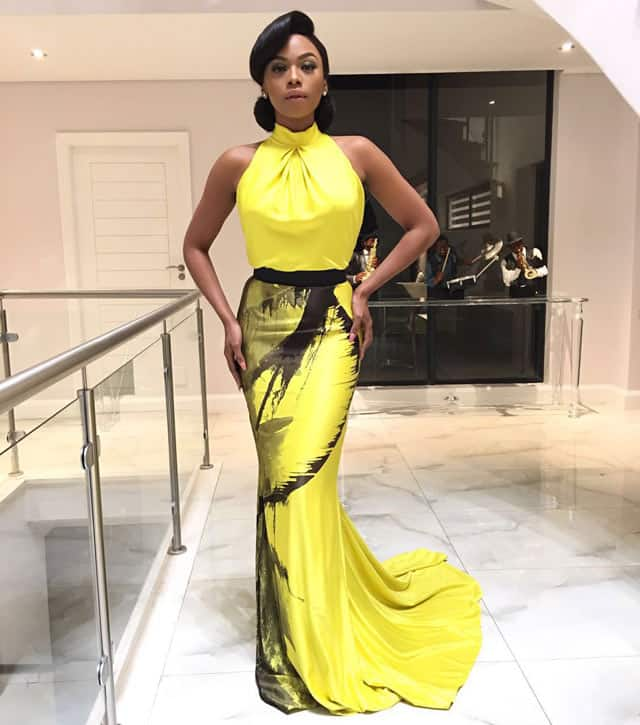 In this article, we have added some of her best pictures in 2019 that will leave you with a wow expression. Keep scrolling and be entertained.
Bonang Matheba pictures
She is often in the spotlight and her pictures are captivating. These images will only make you envious. Her body seems flawless, and it has a great figure. No words exist to fully explain her, which is why these Instagram Bonang pictures were collected.
1. Looking hot in a pink one-piece swimsuit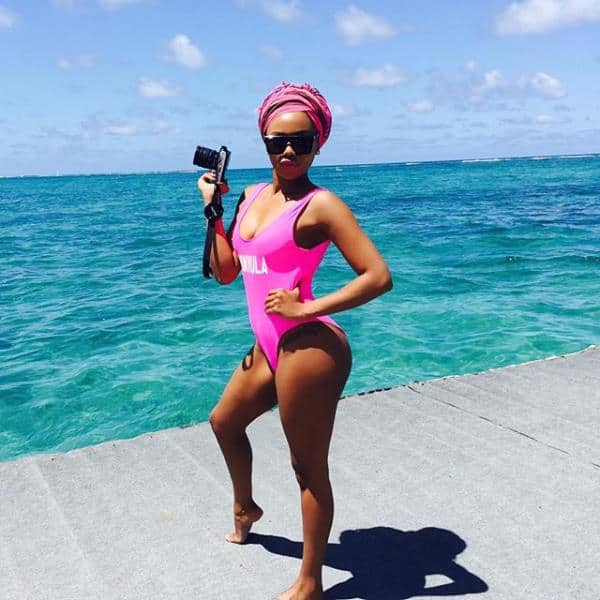 In this picture, the curvaceous television personality shows off her body under the sun in a cute pink swimsuit. She was somewhere next to the beach.
2. Flaunting her gorgeous body in her lingerie collection
South African media personality, Bonang Matheba put her hot body on display in different lingeries from her line, "Bonang for Distraction lingerie"
3. The hot media personality in a sexy bikini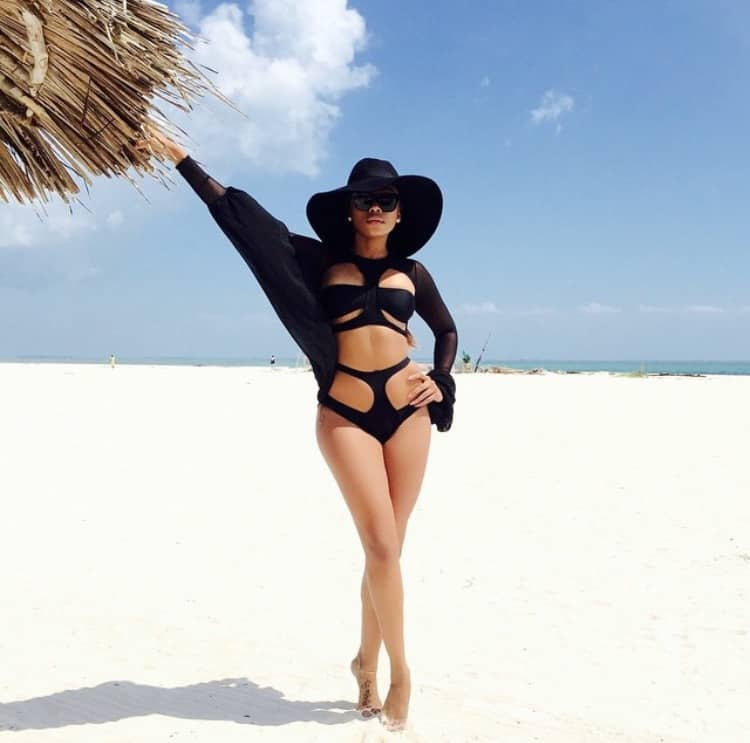 With such a stunning body, which lady would not want to show it off in a bikini all the time?
4. Showing her curvy body in a white skirt with a long slit
The two-piece gives the actress a fantastic body that is sculptured almost to perfection. The look is classy and she pulls it off really well.
5. Looking sexy in a blue piece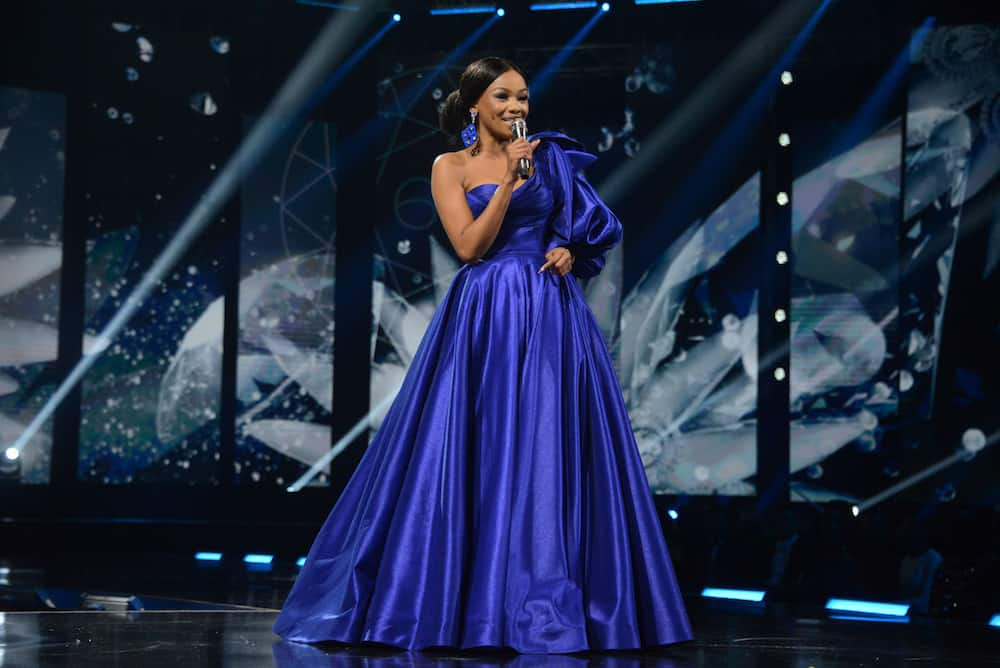 This gown makes Bonang look like a princess. Here she was the Miss South Africa host. The blue color looks good on her.
6. Looking sexy in a brown cloth
Without a doubt, this sexy shoot deserves being here.
7. Absolutely stunning on her birthday
Even on her 31st birthday, she never let a moment of looking stunning pass her. She is always looking awesome and this long dress even makes her more beautiful.
8. Bonang in a beautiful red gown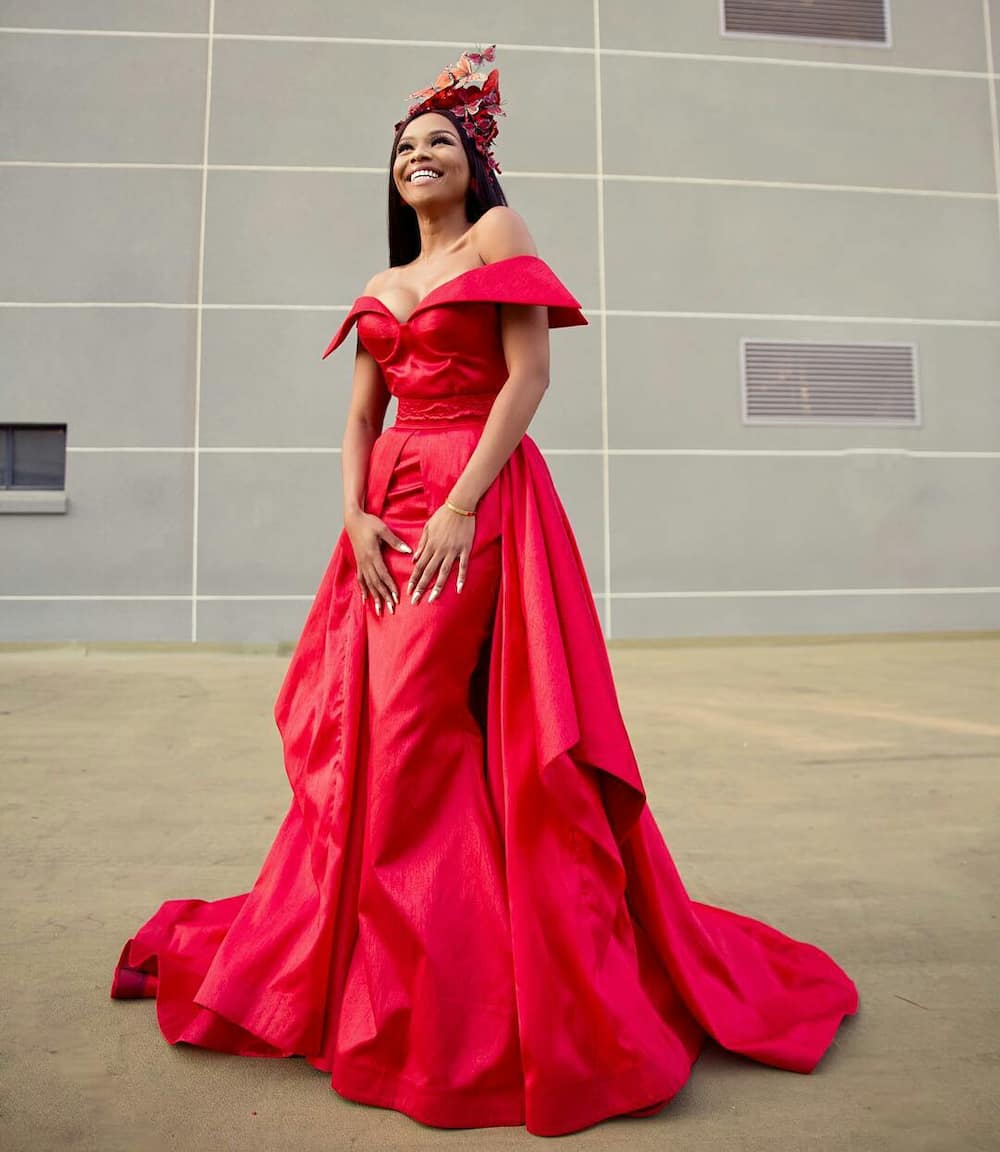 She really looks outstanding in red as well.
9. Stunning with Maasai men she met in Zanzibar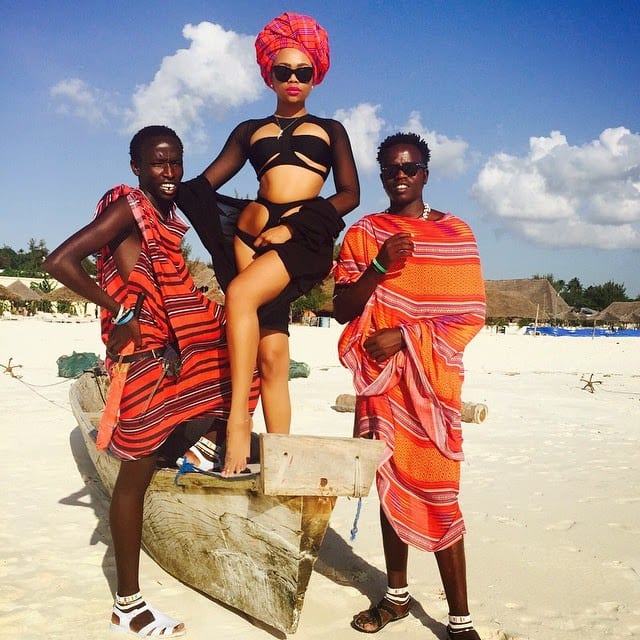 Just from the faces of these men, it is clear that they are thrilled. Wouldn't you be? Taking a picture with a lady with such a hot body. The lady is absolutely gorgeous. The bikini is out of this world.
10. Bonang Matheba flaunts hot body in an animal print body-con dress
This media personality looks good in everything she wears.
11. Bonang Matheba and her baby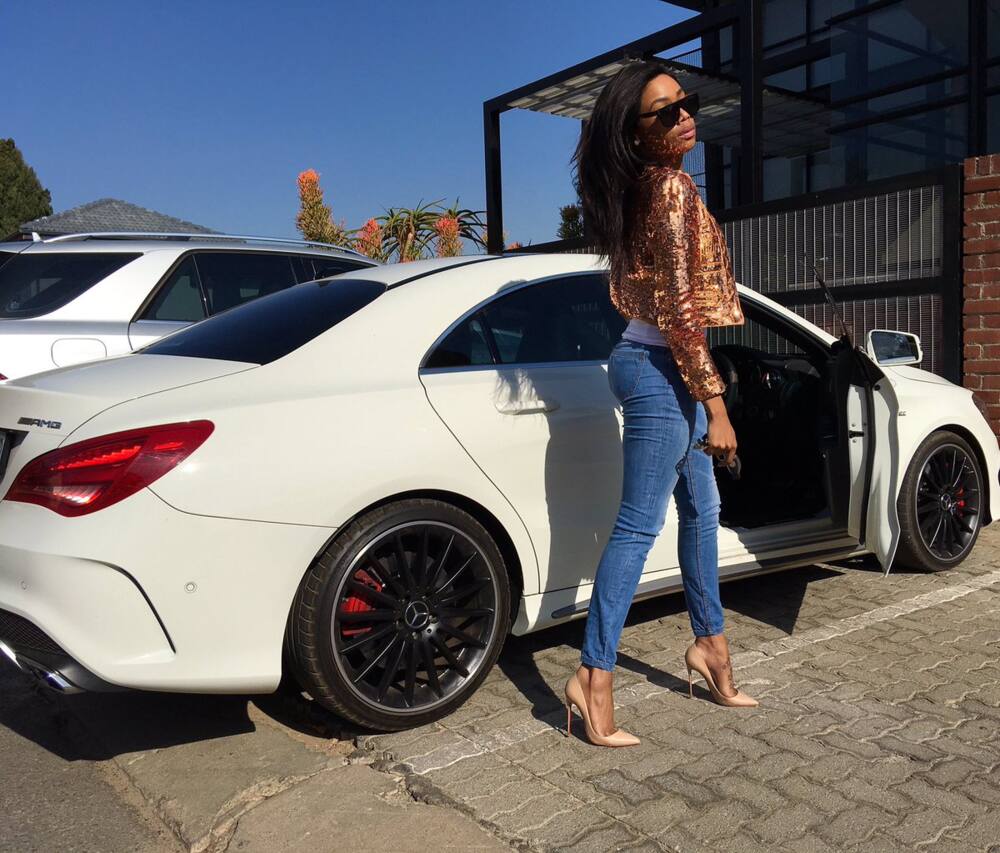 Bonang always refers to her cars as her babies. She is one of the few celebrities in South Africa who drives expensive and luxurious vehicles.
12. At the New York Fashion Week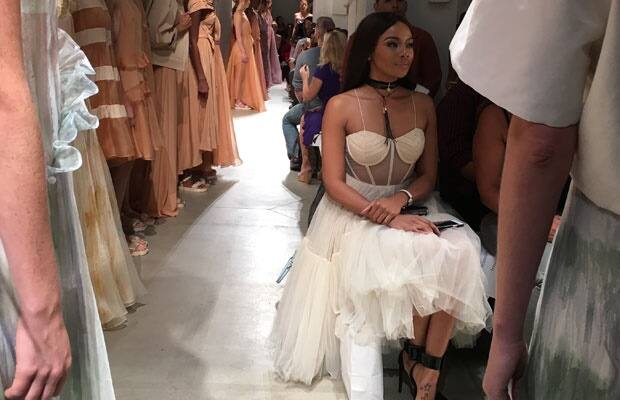 In this photo, Bonang looks so content and healthy. Her skin looks great, and the smile says it all. The minimal accessories also add a touch of class and elegance. She chooses to sit on the front seats.
13. Bonang in a beautiful floral dress
Here she looks terrific in a figure-hugging dress. The weather gives her skin a youthful glow. This is what we call the epitome of awesomeness without too much trying.
14. At the Met Museum
When Bonang visited New York, she made sure she went to the Met Museum, and of course, she took some photos.
In 2014, Bonang partnered with Woolworths, the high end South African retail brand to launch the sexy collection of lingerie, Distraction, a new lingerie line. The sensual angel's body is carved to blissful moderation. She is a renowned style icon and arguably South Africa's favorite radio and TV personality. If you have ever wondered, does Bonang have a baby? Bonang's baby is her car. For now, she is okay, however, she also revealed that if it happens she knows where to host the baby shower.
Who is Pinky Girl? Tebogo Mekgwe is Bonang's cousin who can be confused for a fashion blogger. She is a big fan of her cousin, and just like Bonang, she also enjoys the finer things in life. She likes designer clothes and perfumes and enjoys champagne. Pinky girl's Instagram is the place to follow her glamorous life.
Now that you have had a chance to have a look at the pictures of the South African media personality, there is more on her social media platforms. If you wish to continue seeing more of her lovely photos then make sure to follow her Instagram.
READ ALSO: