5 best beef mince recipes
When it is time to eat, everyone knows what to do, but not as much when it is time for cooking. Such experience should no longer be the case when preparing beef mince given an array of recipes provided below. If you are enthusiastic about kitchen and food, then you are at the right place and about to explore a variety of mouthwatering beef mince recipes. Our recipe selections are easy to prepare and feature quick week-long super tasty mince servings. Cooking without the right procedure at hand often ends up messy and may disappoint your guests, friends and family members. All of our recipes with mince feature aromatic, savory flavor and remarkable beauty cooking displays.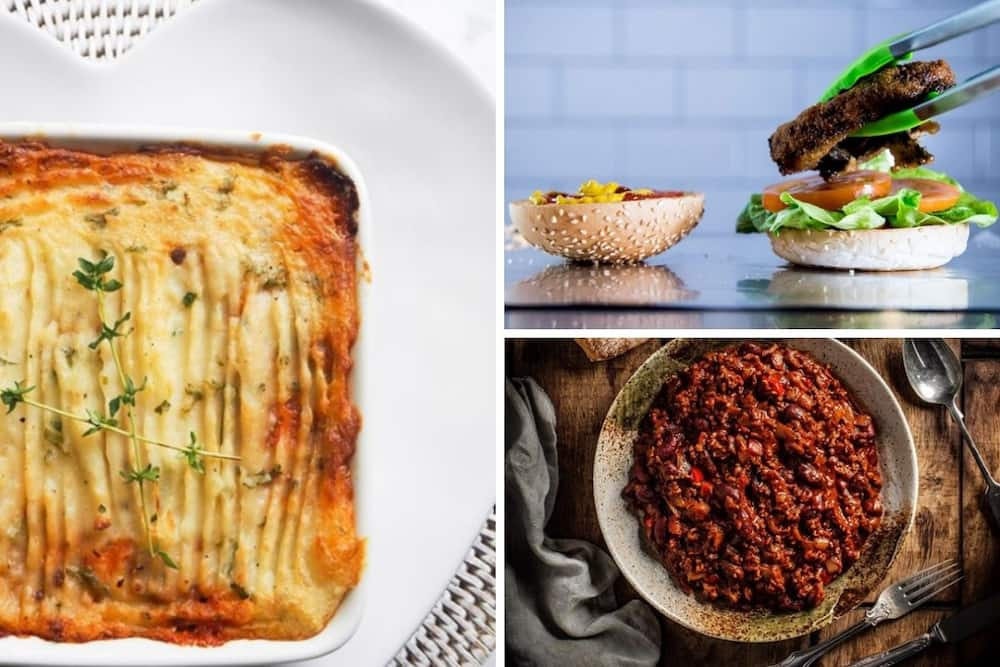 Minced meat recipes are favorite among several people for apparent reasons that encompass fast cooking, affordability, and multiple cooking options. There are surprising new ways of preparing minced meat some of which are covered explicitly in subsequent parts of this article. We have also provided graphics to serve as a guide on what your end cooking should look like at the end. Let's now get down with our top pick healthy mince recipes you may want to try almost immediately.
Healthy beef mince meat recipes
Our favorite recipes are lean and healthy to help you maintain a proper diet. We have integrated wholesome ingredients including fresh vegetables and ground beef. For this reason, our recipes are economical and fast to prepare even when you are running a busy schedule. Below are some of the best meals with mince.
1. Fusilli and meatballs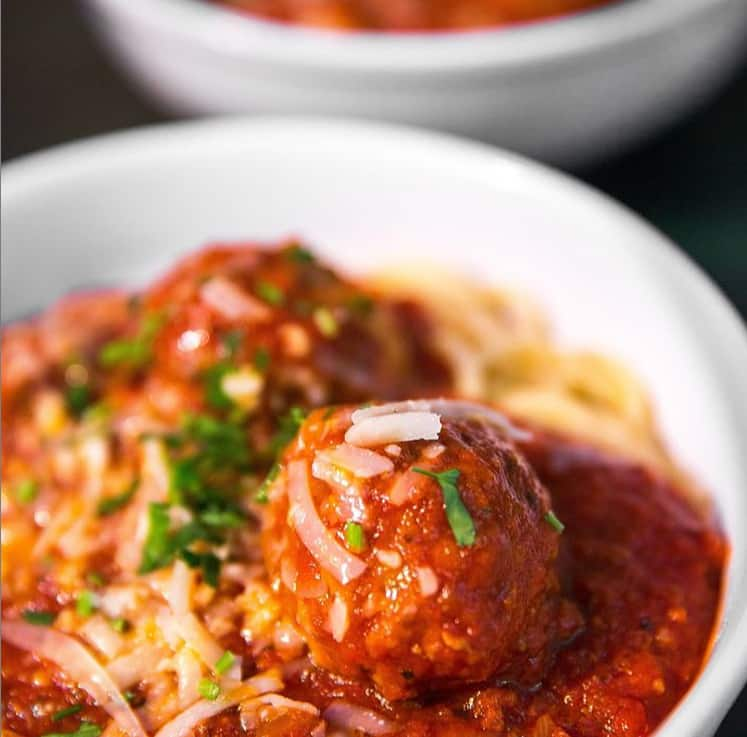 This recipe is healthy and hearty when prepared with meatballs and pasta. The meatballs are way less fatty compared to those prepared traditionally. The cooking guarantees a terrific taste that calls for your craving.
Ingredients
1 large finely chopped onion
4 - 400g non-salted plum tomatoes
2 - finely chopped garlic cloves
1 tablespoon - freshly chopped Oregon
4 tablespoon - freshly chopped basil
2 slices - day-old white bread with a firm texture
450g - lean minced beef
2 tablespoon - semi-skimmed milk
1 medium-sized - egg
350g - long Fusilli pasta
Pepper for tasting
Preparation method
Start by applying a cooking spray on a large saucepan or adding one tablespoon of olive oil then set it over the medium flame intensity.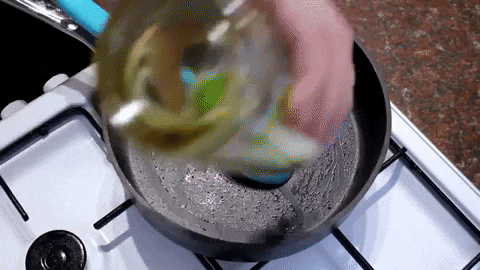 2. Add onion and garlic and cook them until they become soft or for about 5 minutes. Take two tablespoons of the mixture and place them in a large bowl set at the ready.
3. Place the tomatoes and their juice in a food processor to achieve the required smoothness. Add them to the saucepan, and then adjust the heating to medium-high until the mixture starts to boil. Lower the heating to medium-low then cover and simmer. Stir for half an hour adding oregano and basil halfway through the stirring time.
4. Now, process the bread to form crumbs. Add these crumbs, beef, milk, pepper, and egg to the bowl. Thoroughly mix the ingredients to blend properly.
5. Shape the paste into 20 meatballs of about 1-inch diameter.
6. Add cooking oil to the frying pan and place it over the medium-high intensity of heat. Carefully cook all the meatballs in batches for roughly 8 minutes they turn brown on the sides. Drain excess oil on the kitchen paper.
7. Place the meatballs on the pan containing tomato sauce, and then cover it to cook. Stir occasionally for evenness in cooking for about 20 minutes.
8. Meanwhile, continue cooking pasta following the instructions given in the packaging.
9. Spoon the remaining sauce on top of the meatballs and serve.
Timings details
Preparation: 30 minutes
Cooking: 1 hour 20 minutes
Cooking duration: 1 hour 50 minutes
2. Classic beef burger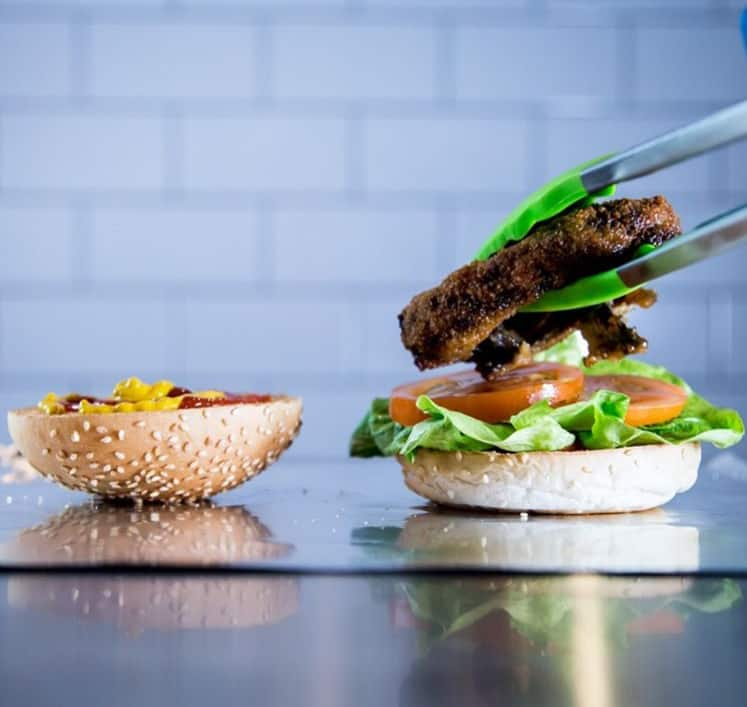 This minced burger is juicy and flavored with tomato, lettuce, and onion chopping. The recipe is delicious and adaptive to your prevalent toppings, thus giving you enough room for creativity.
Ingredients
4 - burger buns
1Kg - beef mince
4 slices - cheese
Pepper and salt
1 sliced - tomato
4 to 8 - lettuce leaves
Ketchup and mustard to taste
½ sliced red onions
Preparation method
Gently form the beef to make four burgers for a juicy result. Do not compact the mince densely, and season all the sides well.
Place a pan on medium-high heat and the burgers on the hot pan and then fry them for about 6 minutes. Flip the burgers once through the cooking.
Add cheese at the end of your cooking and allow it to melt. Remove the cooked burgers from the pan.
Spread the ketchup and mustard on the bottom half before placing the burger on top.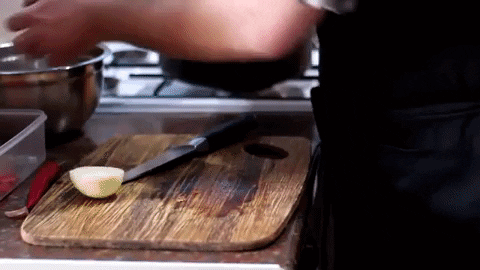 5. Add lettuce, onion, and tomatoes. Now sandwich the bun lid on top and serve the burger almost immediately.
Timings details
Preparation: 10 minutes
Cooking: 12 minutes
Cooking duration: 22 minutes
READ ALSO: 10 easy mince recipes South Africa
3. Easy chilli con carne
This is one of the popular mince meat recipes for its delicacy and nutritional value.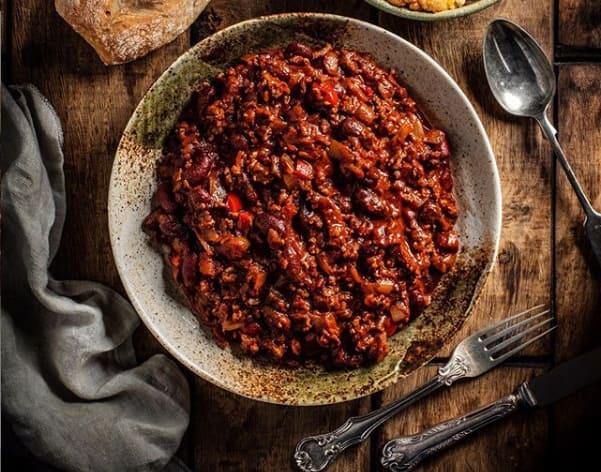 Ingredients
1 Kg - beef mince
2 cloves - finely chopped garlic
1 tin - kidney beans
1 tablespoon - cumin
2 - finely chopped large onions
1 tablespoon - chilli powder
2 tins- finely chopped tomatoes
3 tablespoons - gravy powder
1 packet - frozen mixed peppers
Preparation method
Apply cooking spray on the saucepan then set it on medium heat intensity.
Chop the garlic and onion then place them on the saucepan with beef mince.
Fry the mixture until you get a brown fragrance. Do not add any more oil as the mince give off much of its own juices when subjected to heat.
Add chilli to the mixture based on your preferences and desired end taste.
Add cumin and allow the chilli to simmer.
Add gravy powder to the mixture and let it cook until it thickens.
Serve when hot.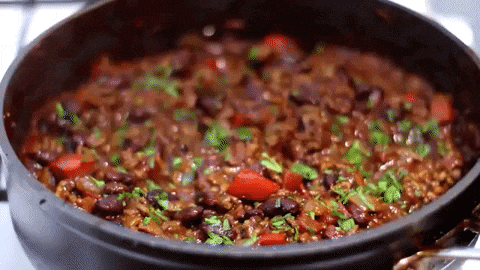 Timings details
Preparation: 10 minutes
Cooking: 20 minutes
Cooking duration: 30 minutes
READ ALSO: 15 best halaal recipes
4. Slow cooker chilli con carne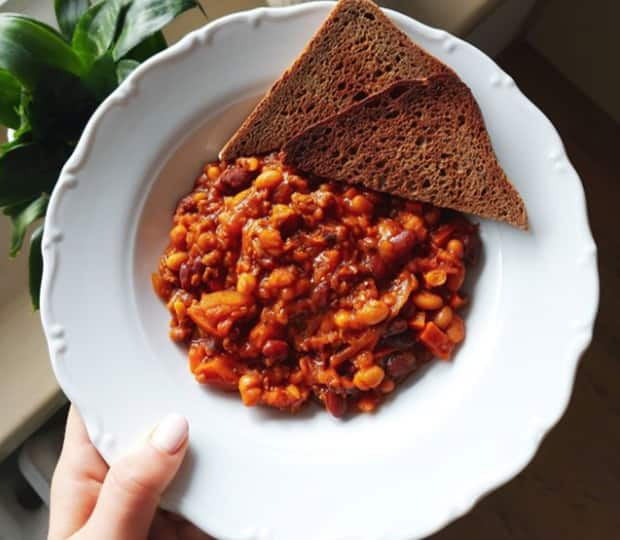 The slower the cooking, the sweeter the chilli. This recipe comes with a packing of veggies, spices and beans.
Ingredients
½ Kg minced beef
1 diced green pepper
1 diced - onion
600g - passata jar
2 cloves - minced garlic
2 stalks - diced celery
2 - 400g tin of kidney beans
1 - 400gtin of cannellini beans
1 teaspoon - salt
½ teaspoon - dried parsley
¾ teaspoon - dried oregano
½ teaspoon - chilli powder
¾ teaspoon - dried basil
¼ teaspoon - ground black pepper
Preparation method
Start by applying cooking spray on the saucepan and placing it over medium heat.
Add minced meat, cook and fry until it becomes evenly brown and then drain any excess fat.
Now place the mince in a slow cooker, and mix all the remaining ingredients.
Add hot pepper spicing to give it a hot flavor.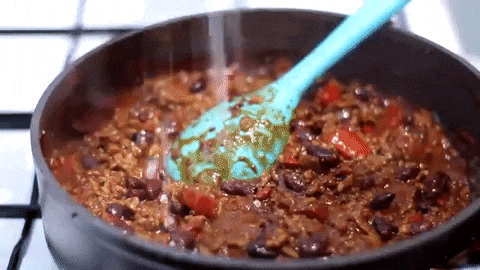 5. Cover and let it cook on low heat for about 8 hours.
Timings details
Preparation: 15 minutes
Cooking: 8 hours
Cooking duration: 8 hours 15 minutes
5. Traditional cottage pie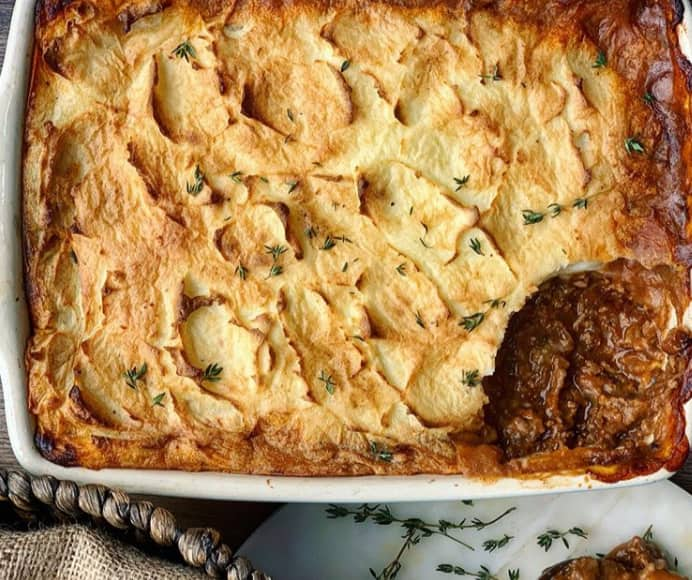 This is one of the minced beef recipes that continually inspired kitchen lovers across generations. These pies munchies come loaded with great nutritional value. The secret behind this delicacy is piling up layers of flavors. A perfect pie is that which has a gooey and meaty taste of perfection. The buttery mashed potatoes applied on the top are good for soaking the flavor into a blend.
Ingredients
½ Kg - minced beef
1 tablespoon - olive oil
1 clove - crushed garlic
2 - medium-sized chopped carrots
1 - finely chopped large onion
2 tablespoon - tomato puree
1 - 400g tin of chopped tomatoes
300ml - beef stock
Dash Worcestershire sauce
1 teaspoon - dried mixed herbs
Freshly ground black pepper and salt to taste
Topping ingredients
75g - butter
1Kg - peeled and diced potatoes
4 tablespoons - milk
2 tablespoon - Dijon mustard
Preparation method
Preheat the oven to about 190 degrees Celsius.
Heat the oil in a saucepan over medium heat intensity.
Add onions, carrots, and garlic then cook over medium heat until they soften.
Now add minced meat and cook the mixture to achieve a brown fragrance.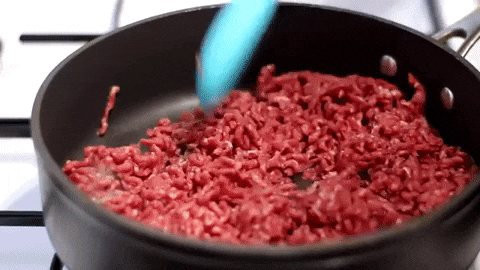 5. Add tinned tomatoes, beef stock, Worcestershire sauce, mixed herbs, and puree.
6. Season to taste with pepper and salt.
7. Cover the cooking and simmer for about half an hour.
8. Meanwhile, cook the potatoes in hot water until they soften.
9. Drain the cooked potatoes and mash them with milk, butter, and mustard.
10. Season with pepper and salt to taste.
11. Spoon the cooked mince mixture to a casserole dish and top them with bake and mash for about half an hour for them to turn golden brown.
Note: parsnip or a mixture of potato and sweet potato is a good alternative for potato topping if you want to achieve a twisted sweet delicacy.
Timings details
Preparation: 20 minutes
Cooking: 1 hour 10 minutes
Cooking duration: 1 hour 30 minutes
READ ALSO: The 10 best roast chicken recipe in South Africa
There are limitless ideas with mince recipes that will keep your family members wanting more of the servings. Experienced chefs can always play around with the ingredients to achieve a desirable flavor, and with the above recipes, even armatures have an idea of what to do with mince. It is also a good idea to time, weight, and measure your ingredients accurately as you cook for better results.
READ ALSO:
Easy South African pancake recipe
Quick and easy paptert recipe with cream
Easy Potjiekos recipes beef
Source: Briefly News