Cassper Nyovest is one of the coolest and most prominent South African rappers of the century. His songs are loved by all and sundry. It is guaranteed that everywhere you go you will find one of his fans. His songs cover various genres with the main one being hip-hop/ rap but he also has some dance music in there. What makes his rap unique and sensual for his listeners is that he easily switches his language from English and gives his music a twist with Kwaito. This is no easy feat and if you want to know more about Cassper Nyovest latest song and his album plans for 2020 read on.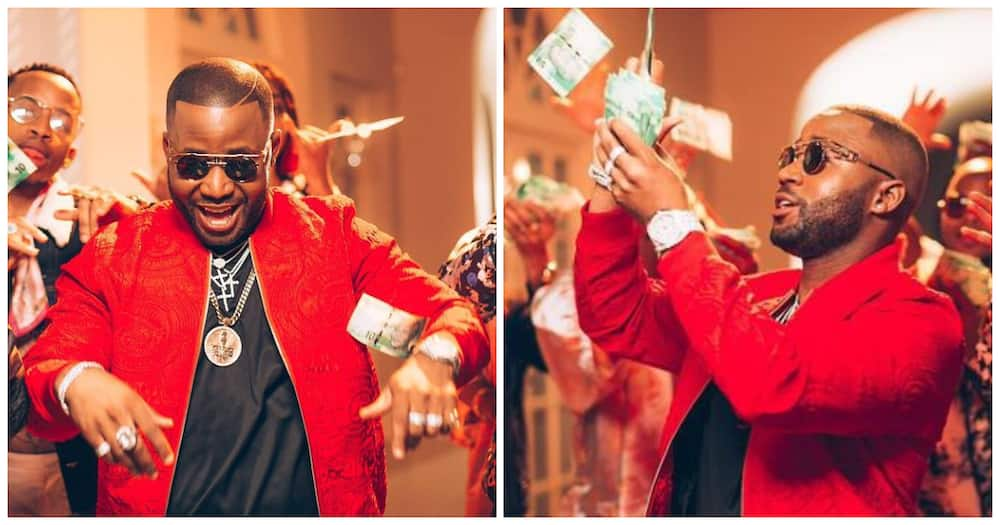 READ ALSO: All you need to know about Cassper's, AKA's and Floyd Shivambu's cars
Cassper Nyovest new album
Most people would say that Cassper Nyovest has been silent this year. This statement might be true because he just let the world know that he is working on his new album. Yes, you heard me right, Cassper is looking to release a new album this year and we could not be more excited about this. He told his fans on the tweet attached by @casspernyovest.
Cassper Nyovest songs 2019 - 2020
Cassper Nyovest latest songs of 2019 can be viewed below. We give you the genre of the songs of which most of them fall in the hip-hop/ rap category, a brief overview of the song and the attached You-tube video.
Saka Nyuka
This song is by Blackez featuring Cassper Nyovest. It was released on Feb 20 2018. Blackez is a South African rapper just like Cassper Nyovest. His most recent album is Baby Brother where this song Saka Nyuka is featured on. The song is classified as motswako which is a South African genre of Hip-hop.
The song has a very chill and relaxed beat with the artists showing their prowess in their wordplay and rhymes. This song is guaranteed to sit well with all kwaito lovers. The song is purely South African and artists such as Cassper bring back their roots by releasing such music.
Pile up
This song is sung by Cassper Nyovest and Skales. It is from Skales album titled Mr Love which was released in 19th July 2018. The song has very catchy beats and is awesome for a party or in a club setting. The artists use Afro-beats to bring out the originality in their music. They mainly sing/ rap about how they started from the bottom and made it this far till their money is piling up hence the title pile up. Skales is a Nigerian artist who has released over 200 songs since he came into the music scene in 2009.
Wayawaya
This song was sung by artist K.O featuring Cassper Nyovest. It was released on you-tube in July 19th 2018. It already has 425,000 views on You-tube. This is very impressive. It is also a kwaito song and most fans love this music because it is very South African and authentic. The artists rap in their mother-tongue giving the song a very personal feel in such a way that the fans relate to their music.
The beats are very chill and the rhymes of the two artists are phenomenal. The flow to the song is sure to get your head moving and your leg tapping to the beat. The lyrical verses will have you singing along in no time. This is one of those songs you can play on replay and not get tired of.
Check on You
This is a song by Cassper Nyovest featuring the legendary Nigerian singer, songwriter and record producer, Davido. The song is a massive hit because it was released on 1st March 2018, and it already has 1.3 million views on You-tube. The song's video features very beautiful African ladies with amazing visuals. This collaboration between Nigeria and South Africa has really oozed with African originality and it is probably why this song has been so well received.
Sebentin
Sebentin is a song by Zakwe featuring Casspernyovest, Kwesta, Hip Hop Pantsula, Blackez, MusicholiQ and PRo. The song was released on 3rd November 2017 in the Cebisa album which was released later on in the 6th of July 2018. It has 398,000 views on You-tube thus it is a success. It is one of those songs with a very catchy Afro-beat. The beat sounds like it was done by African beat-boxers because it feels very real, original and genuine.
The visuals are dark, artistic, unique and may tend towards scary for some people. Watch the video and decide for yourself. All the artists in the song, who are mainly Zulu lyricists, exhibit flowing rhyme schemes and very deep poetic lyrics. This song is a must listen to especially if you are into African music.
Ksazobalit
This song was released on the 27th of April 2018 by Family Tree World and it already has 2 million views on You-tube. This is one of Cassper Nyovest latest songs and was released on South Africa's Freedom Day and with good reason.
Most people would classify this music as visionary music akin to This is America by Childish Gambino. This is because from the video there is a lot of symbolism associated with expropriation of land with no compensation. The video starts with Cassper Nyovest in a farm dressed as a white man with the hat and the brown khaki shorts. He is trying to show the real South Africa from the eyes of a South African such as himself. The video promotes peace between the whites and the blacks in South Africa exposing a new dawn which is filled with endless possibilities.
Hase Mo States
This is Cassper Nyovest's latest song so far. It was released on the 4th of October 2018 and has already racked up 100,000 views. Just like most of his other songs, this one is very African and authentic kwaito-hip hop music. He has a very sick flow and amazing rhymes. This kasi music is very enjoyable and the beats are sure to get your head bopping.
Gets Getsa 2.0
Maybe you can say that the best was saved for last. This kwaito song was released on the 7th September 2018 and already has 731,000 views on You-tube.
Cassper Nyovest pays homage to the kwaito legend Doc Shebeleza through a sample in this new hit. The song was produced by Gemini Major and it has a very cool and chill 90's feel to it. The visuals are amazing and the song is one of Cassper Nyovest's most original. He is able to capture the core of South Africa in just his music and that is why this song is an upbeat club banger.
In fact, the song went viral at some point with the #Gets getsa 2.0 challenge. Even Cassper Nyovest commented on Swizz Beats participating in it!
This re-birth of kwaito is very real and original and if you haven't heard Gets Getsa 2.0 you probably should.
READ ALSO: Cassper Nyovest house
Other Cassper Nyovest songs you should listen to
Here is a list of other Cassper Nyovest songs you should listen to:
Uthando
Naaa Meaan
The vibe
Tito Mboweni
Baby Girl
Destiny
Push through the pain
Superman
I wasn't ready for you
Nyuku
Top Shayela
Jump
Too legit
My heart
Abashwe
Gusheshe
Doc Shebeleza
Love is fucking blind
Girlfriend
Single for the night
ghetto
Phumakim
Welcome to my life
Ghetto Olympics
I hope you bought it
Bad one
Travel the world
HEAVY-K ft Ntombi Music & Cassper Nyovest - Ndenze Ntoni
Download Cassper Nyovest songs
If you wish to download the music above, you can get it in the following websites.
That is everything you need to know about Cassper Nyovest latest album and songs. From the Afro-beat African music he sings, you can tell he is a very original artist who is grounded in his roots. His music may be motswako but it is not limited to a specific group of people. Anyone can listen and enjoy even if understanding might be a challenge. We can say that he is one of the few African artists who expose African music to the world. If you want to know more about Cassper Nyovest visit Cassper Nyovest Wikipedia.
READ ALSO: Cassper Nyovest responds to the Tito Mboweni hate: 'Sha Sha Shut up!'